Entries Tagged as 'Holidays'
July 8, 2014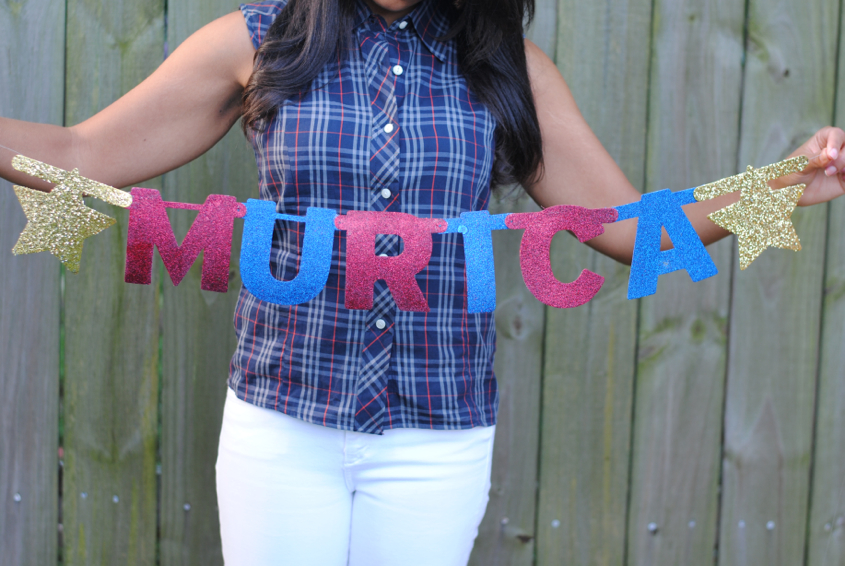 Eric and I made the 12.5-hour drive to Missouri on Wednesday to spend the Fourth of July weekend in the Ozarks with his family at his aunt and uncle's cabin. The drive went surprisingly fast and we passed the first few hours taking turns selecting a song to listen to. It was a 90s and 2000s rapstravaganza and it was pretty great. I also spotted something called "Doritos JACKED" in one of the gas stations where we stopped. What even…are they caffeinated? I really hope they are caffeinated Doritos.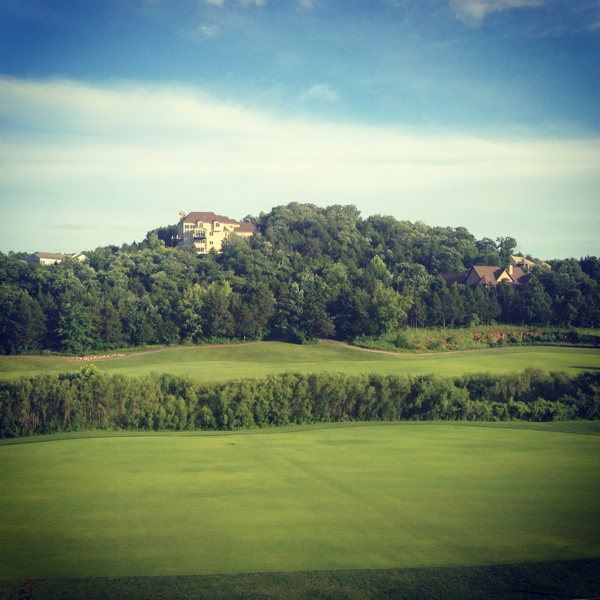 Eric has been going to this golf resort with his family since he was a kid, and it's really special to all of them. I can see why; it's beautiful and peaceful. All the little cabins and lush greenery make it feel like Disney made a summer camp for adults. (Bonus: the weather was perfect for the entire weekend!) Eric has a lot of great memories of his trips there growing up, and I love being a part of the newer ones!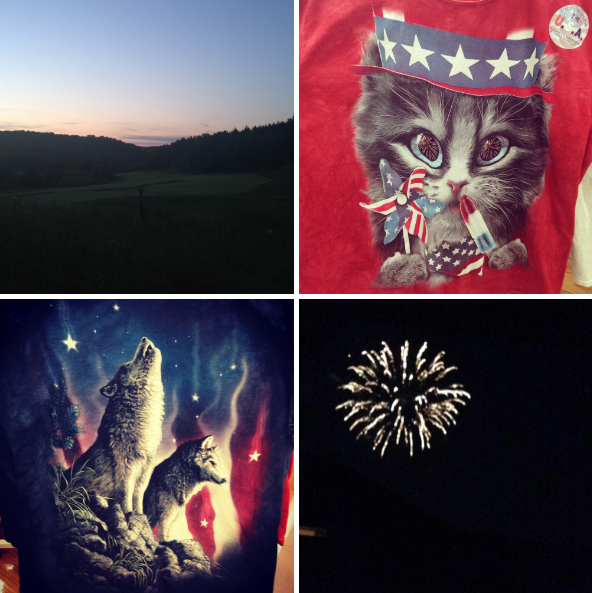 After we arrived, we went to Wal-mart to pick up a few items and spotted those amazing T-shirts. I'd already packed a lot of (OK…strictly) red, white, and blue attire, so I tried to convince Eric to get the wolf shirt. I may have said, "I will divorce you if you do not buy this T-shirt" and he eventually agreed…but then backed out when it became apparent that it was a woman's T-shirt. "It will look funny on me," he said. Yes—the way the shoulders fit would be the reason the shirt looked ridiculous.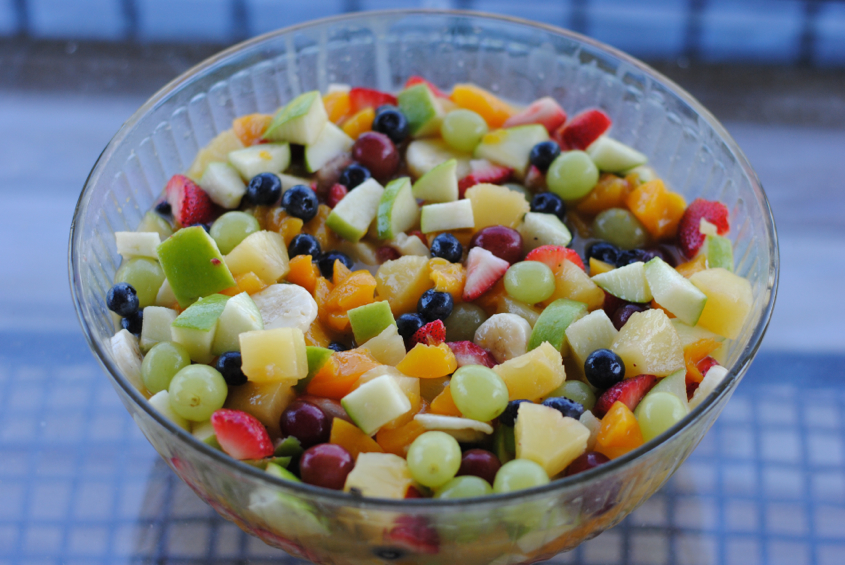 Eric and I did most of the organizing for this trip, which was a first for us/his family. Taking a more active role in planning it felt like a new married thing to do, and I really liked that. I said I'd take the lead on making most of the foodstuffs, so when Eric's parents arrived on Thursday, we went to the grocery store with his mom my MOTHER-IN-LAW (!!!) to get everything we needed for the weekend. Here were the food highlights from the weekend:
Grilled sausages, peppers, and onions on rolls
Fruit salad with vanilla pudding mix
Banana split bar + several different types of crushed cookies/candy in addition to the standard toppings
BBQ pulled pork (I opted for a Crock Pot recipe so no one had to worry about cooking all day/manning the grill.)
My grandma's potato salad (This was a big deal, as my grandma's potato salad is legendary in my family. It was my first time making it, and while I don't think I did it justice, it was really well received.)
Banana pudding (I actually totally outdid my grandma on this one; it was delicious.)
We also drove for 30 minutes to a nearby town with his aunt and uncle to get donuts on Friday morning, and they were really good.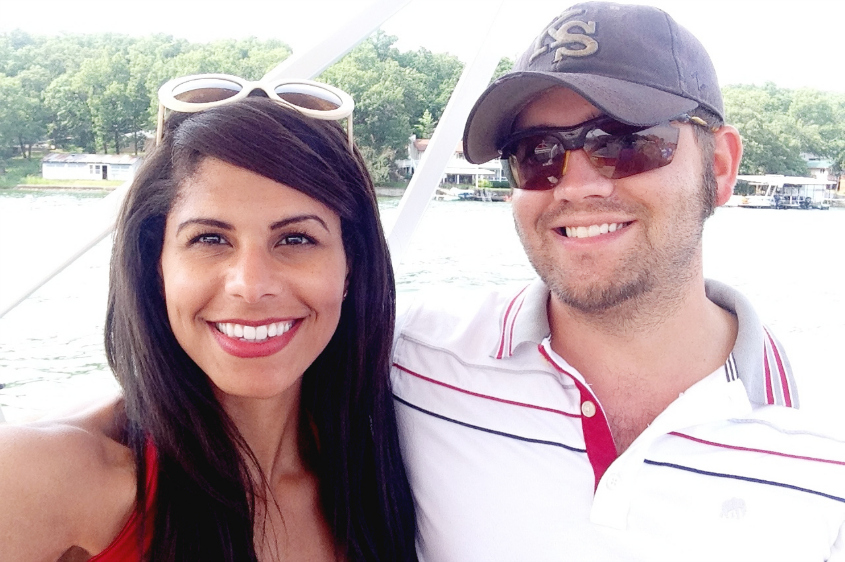 Aside from cooking and eating, we took a bunch of beautiful walks (with bunnies! and deer!), went out on a boat, went to the pool (me), played a lot of golf (Eric), and lamented the fact that the prison tour was sold out. (Next year though!!) Oh, and Indiana met his first cat! He was woofing at Eric's aunt and uncle's cat so we let decided to let him go check her out. When he ran toward her, she puffed up huge and hissed at him; he looked completely terrified and sprinted away at full speed. Even after she had walked away (muttering "Cats rule, dogs drool" I assume), he still had to be coaxed upstairs.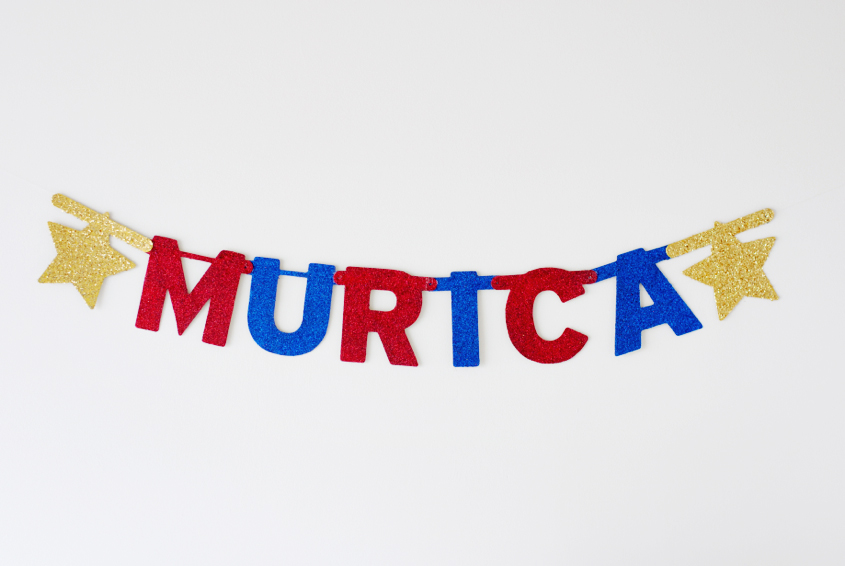 While most people in Michigan head "up North" for every three-day weekend, that was never something my family did, and most summer holidays just consisted of us grilling at home. And that's fun and all, but it was never something to get pumped about. This was the first year where I actually did something special and I…kinda see what all the fuss was about! I even liked the fireworks! (Normally, I feel about fireworks about like I do about Doritos JACKED: just…WHY BOTHER?!?!) I'd call this a solid first Fourth of July as a married couple.