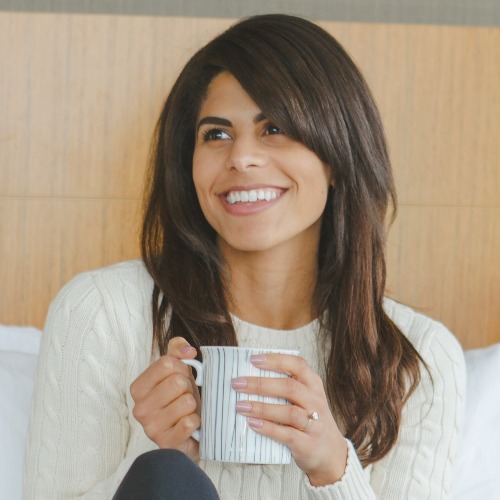 Oh hayyyy! I'm Rachel Miller (née Wilkerson) and I'm a professional writer and editor living in Brooklyn.
By day, I'm creating and editing content as a Senior Lifestyle Editor at BuzzFeed. Before BuzzFeed, I was living in Houston and was the the editorial director for the wedding website Lover.ly. I started blogging in 2005; after I graduated from Michigan State University's journalism school, I moved to New York to begin my career at ELLE Magazine. I've written primarily about weddings since early 2013, but I also write about health and fitness, beauty, food, feminism, race, social media, and home life. (Smart "women's lifestyle" content is my jam.) My work has appeared on The Huffington Post, Yahoo! Shine, SHAPE.com, Birchbox, The Nest, and A Practical Wedding. Oh and I wrote a book about journaling that comes out in July 2017!
By night (or, more accurately, early morning), I'm Internetting, (writing, blogging, reading, tweeting), hanging out in Brooklyn, or doing yoga. I'm mostly in it for the pants, but the amazing way it makes me feel helps too. After losing 75 pounds and struggling with my weight and body image for years, I now work out to feel good and to be healthy.
I love everything I have: my job, my dogs, my friends, my family…and my beauty products, vintage cookbooks, infomercial products, and tech and kitchen gadgets. But mostly I love the "getting it" moments—the moments when a lightbulb goes off for me and suddenly everything makes sense. As Elizabeth Taylor once said, "It's not the having, it's the getting."
Want to get in touch? Email me at rachel (at) therewm (dot) com!
Note: the Amazon links featured throughout this blog are affiliate links, meaning if you click the link and then make a purchase, I make a very (very!!!) tiny commission. I will never use those links to recommend stupid things that I'm not totally geeked about.
Photo by Katherine O'Brien.