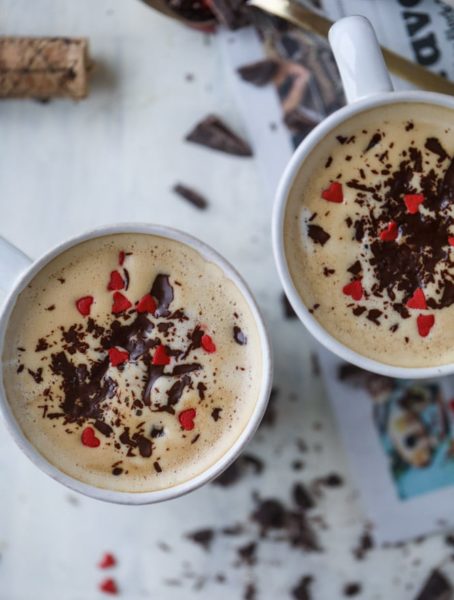 Photo: How Sweet Eats
I just thought you should know that at this exact moment, Sunday, February 11, 2018 at 8:02 pm…my hair looks goddamn amazing.
Here's what else I have to share with you tonight:
Editing
15 Things About Starting Your First Job I Wish Someone Had Told Me, So I'm Telling You
Rate These Art History Booties And We'll Reveal Your Renaissance Era Sexual Persona
Reading
First, I finally read Live Alone and Like It. This book showed up at my desk like two years ago and I was intrigued but I never got around to reading it. I finally made time for it this weekend — it's a super quick read — and oh my gosh, it's so funny and delightful! It was written in 1936 but so much of the advice is completely relevant (and just spot-on). This article gives some good historic context.
Also:
How Facebook Is Killing Comedy, Splitsider.
'Ironic Sexism: The Male Gaze of Hipster Spaces', by Emma Pitman, The Lifted Brow.
Black With (Some) White Privilege, The New York Times. "What did it mean about race and opportunity in the United States that many of the most celebrated black people in American cultural life in the late 20th and early 21st centuries happened to have been born to one white parent?"
This Teenager Accused Two On-Duty Cops Of Rape. She Had No Idea The Law Might Protect Them., BuzzFeed.
Alamo Drafthouse's Long History of Minimizing Sexual Assault and Harassment, Splinter.
Yoga in America Often Exploits My Culture—but You May Not Even Realize It, Self.
Here Are All The Black Athletes Competing In This Year's Winter Olympics, BuzzFeed.
Uma deserves better, Anne Helen Petersen.
The Difference a Meal Makes: On Losing the Ability to Eat Solid Food, Catapult.
Sooo I Don't Know Shit About Black Panther. I Can't Wait to See It With Y'all, Though, VSB.
Black Panther Is a Beautiful Showcase for Natural Hair, The Cut.
Our Adoption Story: Our Family Day & Time In China, The Larson House.
A Fun Birthday Present Idea, A Cup of Jo. So cute!
The motivation behind WeWork's innovative office design, Robin Powered.
FAQ: Your New Cursed Instant Pot, McSweeney's.
Rachel Lindsay Never Had Sex With Nick Viall And It's All Trump's Fault, Betches.
Fifty Shades Freed Is Memento With Butt Plugs, Vulture. "Any critic who would describe the Fifty Shades films as basic or boring is not to be trusted: These films are insane, delightful, and borderline avant-garde in how they continually stymie every expectation of what a movie is supposed to do."
Watching/listening
Slate's Slow Burn podcast is probably the best thing I consumed this week. (FYI, the second episode is the weakest one, but stay the course!) I also watched Drag Race for the first time ever (started with the current season) and the documentary Icarus which is *eyes emoji*.
Loving
This Tweet, this couple, this 98-year-old man learning how old he is, and this news anchor putting on his makeup.
Best life
I took this fabric shaver ($12) to my sweaters and am quite pleased with the results! Also it's so much more fun than shaving my body???
The week ahead…