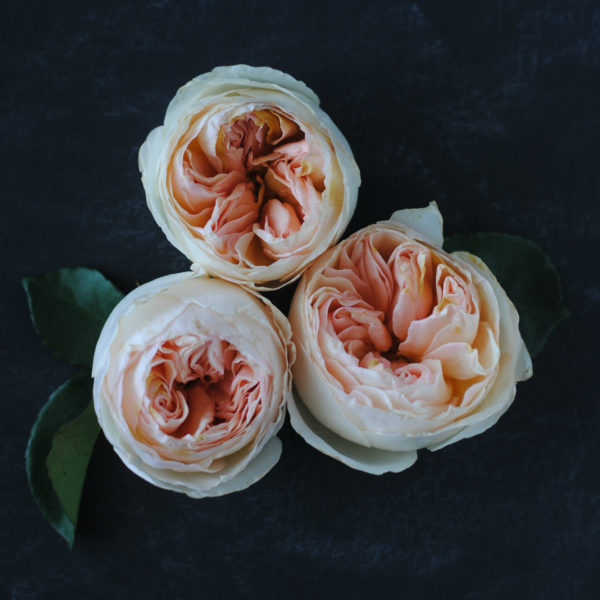 Hi! Here's what I was up to this week.
Reading
Moira Donegan Says She Is The Woman Who Created The "Shitty Media Men" List, The Cut. "In some of these conversations, we spent hours teasing out how these men, many of whom we knew to be intelligent and capable of real kindness, could behave so crudely and cruelly toward us. And this is another toll that sexual harassment can take on women: It can make you spend hours dissecting the psychology of the kind of men who do not think about your interiority much at all."
The Lefty Critique of #TimesUp Is Tired and Self-Defeating, The Nation. "On Sunday night, Alicia Garza asked on her Facebook timeline what we think is required to build a movement in the millions. In my humble 33-year view of social change, I believe that it takes everything. Everything we've got. Every member, every leader, every ally, every platform, every tactic and every dime—all directed toward specific goals at specific moments. The moments when your big ideas have the potential to become reality don't come around that often. When they do, we have to move. We can't predict what will come out of each tactic, but we move fast and big and on faith."
Can Hollywood Change Its Ways?, The New Yorker.
I Made the Pizza Cinnamon Rolls from Mario Batali's Sexual Misconduct Apology Letter, The Everywhereist. "Batali does not specify how tightly to roll the dough. I do so too tightly because fuck everything."
Tonya Harding Would Like Her Apology Now, The New York Times.
Serena Williams on Motherhood, Marriage, and Making Her Comeback, Vogue. That Serena Williams could nearly die after giving birth — in part because her doctors didn't take her pain seriously — makes me wonder what hope there is for the rest of us.
The Fever Dream of President Oprah, The New Yorker.
'The Greatest Showman' Fails Disabled Audiences by Masking P.T. Barnum's Monstrous Past, The Daily Beast.
How I Get It Done: Jodi Kantor, Investigative Reporter for the New York Times, The Cut.
It's the Ultimate TV Prize: An Unscripted Queen Elizabeth, The New York Times. This is the first I've heard of the Smithsonian Channel but I want to watch this interview!
10 Things I've Learned In Ten Years Of Blogging, Joy the Baker. "Keep it loose, keep it tight" is my new motto.
3 Ways to Resurrect Your Libido in These Dark Times, GQ. "So break out the lotion and moisturize. Moisturize everything you can reach. Turn the heat up a bit, peel yourself out of your sweats, and look for low-effort, high-reward things you can do for your body. I'm sure there are things to trim that have gone unmonitored since before daylight savings time. Drink some water, since you're probably still dehydrated after the 14 glasses of champagne you had on New Years." Drag me, GQ.
Twitter's Idea Of What A Black Hogwarts Would Be Like Is So Funny You'll Scream, BuzzFeed. "You got Hogsmeade money?"
Dear People Who Don't Wash Your Hands After Using the Bathroom: WTF Is Wrong With You? I Hate You, VSB.
Loving
Oprah's Golden Globes speech, the male US Olympic bobsled team, this very good boy, and this tweet.
Best life
First: I can confirm that this rosehip facial oil is very, very good.
Second, I bought a nail buffer and a bottle of clear nail polish at CVS yesterday with the goal of making my desperate winter hands look less bad. (They were like…too bad to even bother wasting a manicure on them.) I am happy to report that this was a good solution! I'm also going to take an aggressive approach to moisturizing for the next several weeks.
I grabbed a tub of Art of Shaving lemon shave cream from the free table at work a few weeks ago and used it today on my legs for the first time (after reading that GQ article!!!) and it was lovely — the texture is amazing, and I love a good lemon scent.
Also, Uniqlo has their cashmere sweaters on sale for $59.90 right now and they have a bunch of new colors; I got two beige ones during a BOGO in the fall and I love them. They also have a turtleneck version now so I ordered the pink one. (I also really love the blue cashmere but I exercised some restraint.) I am not sure if I am a turtleneck sweater person but I GUESS WE'LL FIND OUT.
The week ahead….
Just thrilled about the three-day weekend!