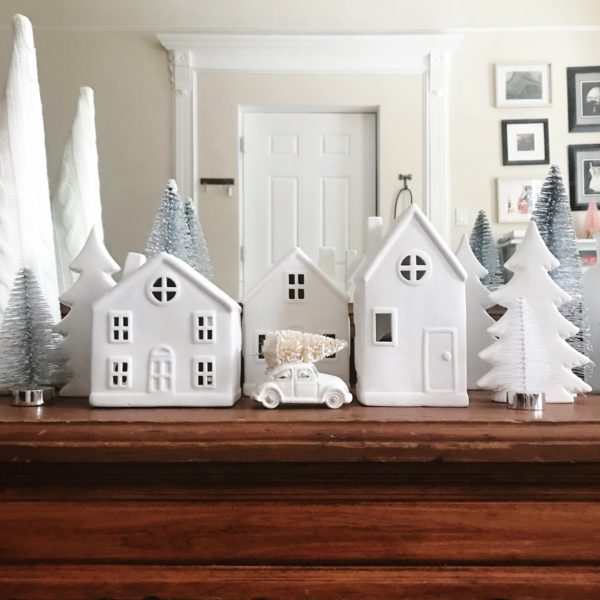 This week was very cold! It was also romjul, aka my favorite time to be in the city. Here's what else I had going on…
Writing
Friday Night Chores Are The Gateway To A Great Weekend
15 Simple And Easy Tips For Dealing With Literal Trash
My Best New Year's Eve Was The One I Spent Home Alone Making A List
This Divorced Couple's Viral Christmas Proposal Video Is The Best Thing You'll See Today
ICYMI:
The best things I wrote this year
The best things I edited this year
The best things I read this year
The best things I bought this year
Reading
The Worst Job in Technology: Staring at Human Depravity to Keep It Off Facebook, WSJ.
2 Officers Suspended Over Handling of Call After Abuse Victim Dies, The New York Times. This is so terrible.
Ben Hampton Has 670,000 Followers on Instagram. He's Only 6 Years Old., The Daily Beast.
'The Post' and the forgotten security guard who discovered the Watergate break-in, The Washington Post.
The problem with men who harass, and the men who enable them, is not a lack of training, The Spokesman-Review.
My Year of No Shopping, The New York Times.
How—and Why—Did Fruitcake Become a Slur?, Food52.
Fake This Marriage, The Awl. "I live my life as if I've waded halfway into a river and neither side looks appealing. I haven't drowned yet, and from the banks, I appear to be waving."
The Sneaky Allure of the 'Bachelor' Instagram Influencer, Racked. "It's a kind of ordinary we can relate to, but also aspire to enough to stay enthralled. Not to mention it's soothing in a mindless sort of way: Instagram, like The Bachelor, is a visual platform that rewards the beautiful, the simple, and the inoffensive."
Things We Stopped Being Mad About in 2017, Jezebel. "Anger is an interesting emotion, isn't it? As it turns out, you can't be mad about every single thing all the time. Your body will just say: 'No, sorry, please stop! Let's buy an overpriced candle!' This is not something that was necessarily clear to us prior to November 2016, but these days, when every hour or so offers a generous continental buffet of enraging news content, one simply must learn to prioritize." I loved this.
The Yule Log: A Pagan Ritual Turned YouTube Phenomenon, Quartzy. Also, try not to get teary when reading this Amazon review.
Spend Your New Year's Eve Alone, Jezebel.
Sorry if, sorry you…, The Spinoff.
Let's All Stop Saying Bless You, Lifehacker. Honestly, I'm sold.
This amazing thread on watching Get Out.
And this week's TWIM.
Best life
The inside of this journal looks so pretty — and all it requires is a stamp.
I made this taco soup the other night; I forgot how easy it is!
My coworker included these beautiful hangers in a post and now they are all I can think about.
I love/want this yoga bodysuit (but it's too expensive for me).
And after multiple people mentioned it/recommended it, I finally signed up for the Girls' Night In newsletter. ("A newsletter for women who'd rather stay in tonight" is…me.)
The week ahead…
Watching the new season of Black Mirror and welcoming 2018! Happy New Year, friends!