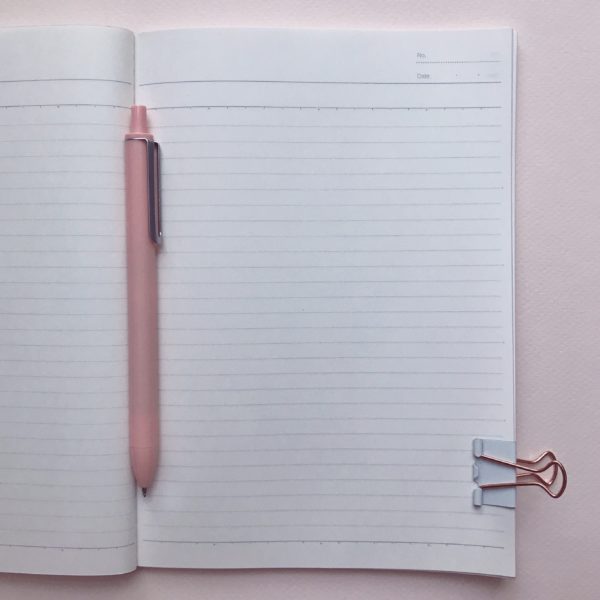 At the beginning of 2017, my job shifted pretty considerably from a mix of writing and editing/managing to mostly editing/managing. As a result, I didn't think I had really done that much in terms of writing this year. But when I started going through my posts from the past year over the weekend, I realized I'd written a lot more than I thought I had, including some stuff I'm really proud of. (I also edited a bunch of cool stuff, but I'll put that in its own post.) So tonight, I bring you a post-mortem of my favorite things I wrote this year:
Being Organized Is A Gift I Give Myself And Other People. For this essay, I took a few paragraphs that I had written for my book and fleshed them out, turning them into something new and different that I just really love and am proud of. This essay also contains what I consider my two sickest burns of all time: "a cracked iPhone screen that somehow gained sentience" and "they 'think it's maybe strep' at least a half-dozen times a year." (And yes, that last one was absolutely a subtweet.)
Everything You Need To Know About The Leggings Taking Over Your Facebook + 15 Women Tried LuLaRoe's Leggings So You Don't Have To. I started working on these posts in the fall of 2016, and right after I published my list of my best work from 2016, I was kind of like, Oh shit, I need some new hits, and that pushed me to finish these. One of my core principles is writing about things that women care about thoughtfully and honestly — being critical while also being fair and reasonable — and I put a lot of goddamn thought into these leggings and the women who buy and sell them. One other thing I'm proud of here is that our CEO Jonah emailed it to former manager (the person who hired me!) and commented that it was a great post. So that felt good.
Why Venmo Is My Favorite Sympathy Card. I just believe in this so strongly, and it felt great to bring it to a wider audience. It also makes me happy to know that people have started doing this for friends after reading this essay. Also, the number of people who Venmoed me last month after I shared bad news was surprising and really, really moving.
25 Simple Meals You Can Make When Your Life Is In Shambles. This was a topic that was near and dear to my heart, and the responses I got were really lovely. Also, nearly a million people read it!
The Peace Of A Puzzle. I spent a lot of time on this one, mostly on weekends, as it was more for me than for BF. But I hope I sold a few new people on puzzles!
How Popular Are Your Opinions On Pens? This was one of those posts where the spirit just, like, moves you, and you just do the whole thing in one feverish sitting. (Technically I did it in two; I wrote the whole thing one night after work, and then the next morning went into the office and took the photos. But I rarely move that fast on posts, especially ones that I really care about.)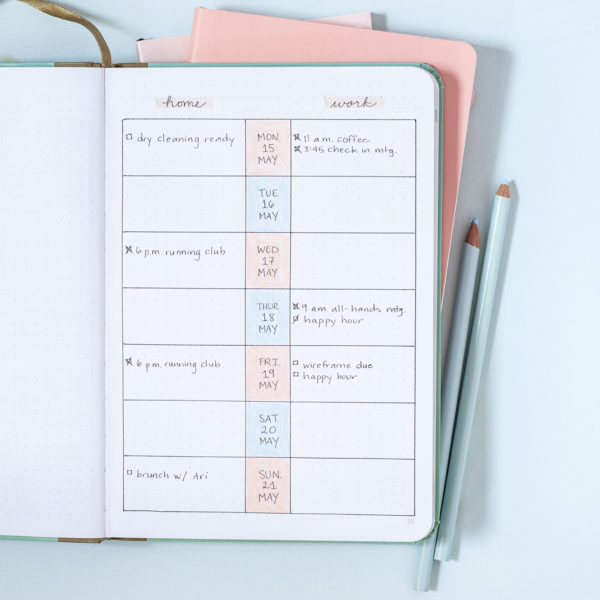 This $17 Dress From Amazon Is The Stuff Group-Costume Dreams Are Made Of + 17 Clever Halloween Costumes For Anyone With A Prime Account And A Dream. I didn't do any original Halloween content in 2016, and that was honestly fine; I wasn't sure if I'd do it this year or not. But for Q4, I was given new goals around affiliate content (basically, posts that make money when people buy stuff after clicking the links). It was a new challenge for me, but it was the perfect creative boundary for Halloween original content. Looking at the photos just fills me with so much mirth and pride. Also, I put the line in about people being welcome to email me if they wanted my Cricut files…and I was shocked by how many did! And I ended up getting 17 emails with photos from people who had used my costume suggestions which felt amazing. A few even won their office costume contest! I'm really proud of that in particular.
21 Legitimately Great Gifts To Give Your Boyfriend, Husband, Brother, Or Dad. As I wrote in this post, I reject the idea of gifts "for men" because like…what the fuck even is gender??? But I also know that this is a thing people want help with. So figuring out a way write this that I felt good about was important to me. (Bet no one came to a gift guide looking for a lecture on gender but TOO BAD!!!!) Anyway, it was a traffic smash and sold a ton and I am happy with how it turned out.
23 Practical Gifts For People Who Are Hard To Shop For. As I mentioned recently, this was the top post on BuzzFeed the week after it was published. That is…not common for me. Like, at all. It's also definitely not a sure thing with gift guides. But it did gangbusters in traffic (currently more than 2 million views) and sales, and it's really cool to know that a bunch of people got things for Christmas that I recommended! Gifting is something I just care so deeply about, and I truly wrote this one (and the other one) from the heart/from real experience, so I'm so thrilled that people found it helpful.
This Modern Home Ec Book Will Stop People From Asking, "You Live Like This???" Last but not least, this post about my beloved Home Comforts! I just cared so much about this book personally and wanted the world to know how great it is. I knew it was kind of a hard sell — it's just so specific — but my post sold a lot of copies, and the paperback is now sold out now on Amazon (after being re-stocked at least once already). Last week, I had the realization that, based on the gift guides that I wrote, that like…people were going to open gifts on Christmas specifically because I recommended them. Which maybe seems obvious, but I hadn't really considered it like that before, and which felt really cool and special! Anyway, this evening, I got a message from my coworker that said, "I got my sister Home Comforts for Christmas and she loved it so much her eyes filled up with tears." Which is so nice, and is a great note to end on.