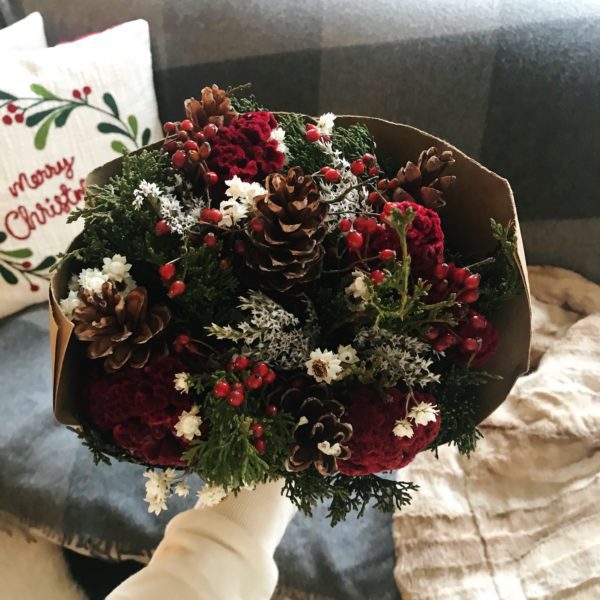 This week felt SO LONG! We're all, as my friend Sally said, "riled up, tense, panicked, wishing we were having way more fun than we actually are, and dragging ourselves to the end of the year just trying to cross the finish line." Whew! But I wrapped a lot of gifts and wrapped up a bunch of shit at work, and actually did manage to have a ton of fun in between all the panicking and dragging.
Here's what else I've got for ya!
Writing
Why Miniature Christmas Villages Are Such A Big Thing
Let's Talk About Giftovers, Those Gifts Your Relatives Give You Every Year
ICYMI: My Christmas apartment decor.
Reading
How Tough Is It to Change a Culture of Harassment? Ask Women at Ford, The New York Times. "'It just was way, way, way, way too much,' Ms. Wright said of the abuses. 'Each time that I was taking it, again and again, it just felt like more of me diminishing,' she said, 'just getting smaller until it was just like a shell of a person.'" (You should also listen to the episode of The Daily about this.)
Saying You're Sorry Isn't Enough Anymore, BuzzFeed. "The catch is that giving forgiveness is more work than merely asking for it. True atonement, an honest attempt to fix something you broke, would involve work invisible to most women. Apologies are, largely, performative, and the ones women have received in the last few months have become burdens unto themselves — and, crucially, pathways for men to shrug off responsibility: I said I was sorry, ball's in your court now. … Now, receiving an apology has the adverse effect that it's supposed to: It just feels like being asked to process someone else's regret, and embarrassment, and pain, on top of my own anger and frustration. It sounds like dealing with more work."
Make Them Leave, Paste. Also: fuck that guy.
Annie Lowrey on the NYT's decision not to fire Gleen Thrush.
Something personal, Ask a Manager.
A History of Women Who Burned to Death in Flammable Dresses, Racked. "It's not a build-up like, 'Oh my gosh, you're smoking, let me tamp that out.' It's like, 'Ahh!' Your girlfriend beside you is a ball of fire, and you're now a ball of fire, and boom boom boom boom boom boom boom, they're all balls of fire." This article is wild from start to finish.
The Year that Skin Care Became a Coping Mechanism, The New Yorker.
Why Aren't Fashion 'Disruptors' Serving Plus-Size Customers?, Racked.
HQ Trivia Is a Harbinger of Dystopia, The Atlantic. "There's something off in HQ Trivia. The form of the game only amplifies its ideology of foreboding. When players log on, pulsating, bright-colored blobs animate over a deep house-music track. … It's almost as if HQ is a fictional entertainment broadcast, like the kind created to broadcast the Hunger Games in the fictional nation of Panem. There, the motion graphics, the actors portraying news or talk-show hosts, the sets, the chyrons—they impose the grammar of television in order to recreate it, but they contort it in order to emphasize that it is also fictional. This is your world, but not quite." OK this is kind of extra but also it really accurately describes how HQ Trivia makes me feel whenever I see/hear it on my coworkers' phones. It's just SO Black Mirror!
Why Can't Hearing Aids Be Stylish?, Racked.
The Best Scented Holiday Candles Will Make Your Home Cozy AF , GQ. Here mainly for the Bath and Body Works candle review.
And this week's TWIM.
Best life
I'm making this milk punch tonight and this taco soup at some point this week. I've been really enjoying 30 for 30 podcasts. (I started with "Hoodies Up.") And I started watching The Crown on Friday night and I'm very into it so far!
The week ahead…
I'll be posting a bunch of best of 2017 stuff, so check back here mid-week for that!