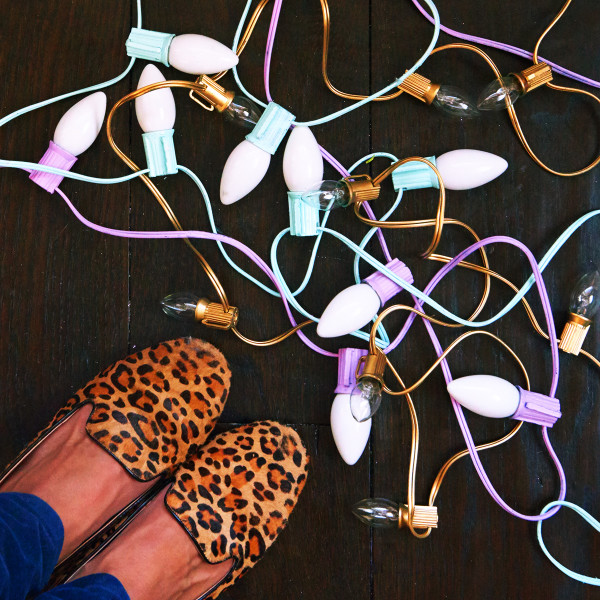 Photo: Lauren Zaser / BuzzFeed
This week got off to a fiery ragey start with an article about men who are apparently CONFUSED by all these new RULES about how to treat women. (That link is to my whole furious thread about it, btw.) And then it continued. But on a more positive note, I've got cozy flannel sheets on my bed and beef stew simmering on the stove, and my practical gift guide was the top post on all of BuzzFeed last week!
Here's what else I was up to…
Reading
I finished We're Going to Need More Wine and am so sad it's over! (I bought the Kindle book with Whispersync and ended up listening to all of it — def recommend the audiobook because she reads it herself!) It was so, so good and I really want everyone to read it.
Black Mothers Keep Dying After Giving Birth. Shalon Irving's Story Explains Why, NPR. This is a tough story to read, but read it anyway.
So You Married Your Flirty Boss, The National Review. This is a response to a terrible article from earlier this week and it's so even, so good, so thoughtful…it's truly a master class in takedowns, but it's also just fantastic in its own right.
Cat Person, The New Yorker. (Short story. Oh also, here are some of the ways men are reacting to it.)
Terry Crews: 'Men Need to Hold Other Men Accountable', TIME. "I was really angry because these women were being discounted. These women were being discarded. Their pain was just—it was nothing. I wanted to join in. I wanted to say something. I wanted to support. But I did have to let these women know they weren't alone. And that I understood. My whole mission was to give them strength. Don't accept the shame that people are giving you. Because that's what it was. They were being shamed. They were being victimized again. I just couldn't stand for it." (Related: What About Your Friends? Why Hollywood's Abandonment Of Terry Crews Is Unacceptable.)
We're Going to Need More Gabrielle Union, The New York Times.
Al Franken isn't being denied due process. None of these famous men are., The Washington Post. "But the courts aren't where our national conversation is taking place, so let's not dither about the dangers of proclaiming guilt or innocence. The standards of evidence necessary to decide you don't want to go see someone's movie, or laugh at his jokes, or watch him read the news while you get dressed, or elect him to the Senate are not the same as the ones required to put such men in prison."
How We Eclipse Women's Literary Brilliance With 'Scandal', Jezebel. "Artists and writers who are not white men continually have to fight back against a public obsession with their personal lives, a desire to link those lives with their work as a way of diminishing their talent."
After Trent Franks, men worry if asking subordinates to bear their child is still okay, The Washington Post. "Some have lost their jobs for grotesque activity spanning decades, others for a simple query such as, 'Okay, Rhonda, how MUCH money for me to rent your womb?' or, 'What do you mean, you do not want a box of dildos?' It is those latter cases that have men sweating at their desks. Will they lose their jobs? Should they have offered money for sex instead? Or asked a male colleague to bear their offspring?"
What the World Gets Wrong About My Quadriplegic Husband and Me, Catapult.
The Life-Changing Magic of Overpriced Candles, Quartzy. "When you give someone a candle, you're passing along the gift of ritual. Striking a match and lighting a tiny, pleasant fire in your home means committing to the idea that everyday life can be an occasion worth celebrating."
Layers of Deceit: Why do recipe writers lie and lie and lie about how long it takes to caramelize onions?, Slate. This is 100% true — it takes 45 minutes!
Why Socks Are Actually the Perfect Christmas Gift, MEL Magazine.
Dear 24- to 45-Year-Old White People Who Live in Urban Spaces: Why Don't You Put Curtains and Blinds on Your Windows?, VSB. "And then, when walking or driving past this complex one evening, you notice that you can see clearly into every apartment. You can stand on the sidewalk and watch them watching Stranger Things and applying nipple tape for their post-dawn runs. You can read their lips while they're having aggravating and self-aggrandizing conversations where words like "disrupt" are used frequently and unironically. You can almost smell the pesto and the privilege. It's their most prominent aesthetic."
I Think About This a Lot: When Kimberly Shaw Ripped Off Her Wig on Melrose Place, The Cut.
I Rebuke Your Bullcrap Marshmallow Roasting Tactics In The Strongest Possible Terms, Deadspin. This is the most extra thing ever and I love it.
Also, here's this week's TWIM.
The week ahead…