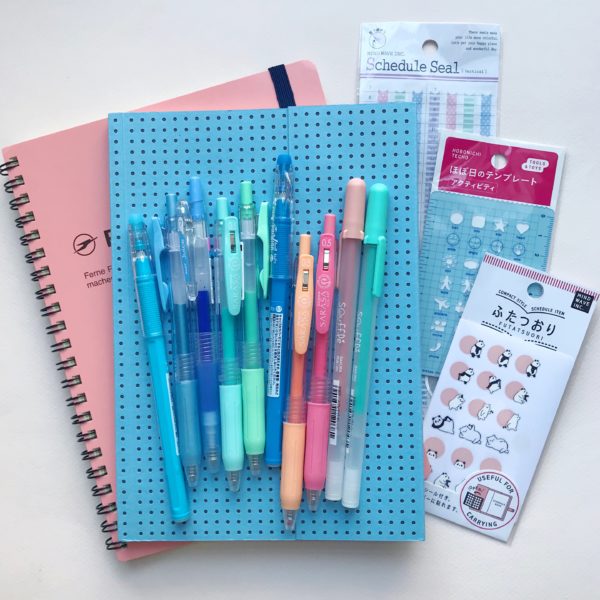 This week, the world felt more capitalist dystopia than ever before. Like, we're here, guys. We made it!!
Here's what else I had going on.
Writing
Please Stop What You're Doing And Read This Failed Restaurateur's Batshit Story
This Modern Home Ec Book Will Stop People From Asking, "You Live Like This???"
Reading
Harvey Weinstein's Army of Spies, The New Yorker.
Angus Johnston on Louis C.K.'s apology.
Brave Enough to Be Angry, The New York Times. "Like every other feminist with a public platform, I am perpetually cast as a disapproving scold. But what's the alternative? To approve? I do not approve." I want to tattoo "I do not approve" on my body.
"Do not trust men who love guns."
How to Hire Fake Friends and Family, The Atlantic. I cannot stop thinking about this article. It takes a turn from "oh my god" to "oh…my GOD." Like, we are living in a goddamn episode of Black Mirror.
Where do kids learn to undervalue women? From their parents., The Washington Post. In studies, these young men and women predominantly report hope for a future in which they will split the pleasures of breadwinning and caretaking equally with their spouses — what researchers call their Plan A. But when asked for a Plan B, the sexes divide. The men anticipate being primary breadwinners alongside wives who are primarily caretakers. The women anticipate divorce. This conflict is not a road map toward any kind of meaningfully connected life."
Dustin Hoffman Sexually Harassed Me When I Was 17, The Hollywood Reporter. This is a couple weeks old but I just read it and…Jesus Christ.
Former Vogue editor Alexandra Shulman: 'I find the idea that there was a posh cabal offensive', The Guardian. This hed really undersells the fact that this woman is just really fucking ignorant and racist.
Here's All The B.S. About Weight Loss You Should Stop Believing, BuzzFeed.
Crystals, Puppies, Sparkles, Rainbows, and Rage: Aidy Bryant of Saturday Night Live talks comedy and style, The Cut.
Johnstown Never Believed Trump Would Help. They Still Love Him Anyway., Politico. "'Everybody I talk to,' he said, 'realizes it's not Trump who's dragging his feet. Trump's probably the most diligent, hardest-working president we've ever had in our lifetimes. It's not like he sleeps in till noon and goes golfing every weekend, like the last president did." I am realllllllly not a fan of this type of profile of Trump supporters, but you should read this one all the way through to get a sense of what we're up against.
Can My Children Be Friends With White People?, The New York Times.
Teen Girl Posed For 8 Years As Married Man To Write About Baseball And Harass Women, Deadspin.
How the 'Shalane Flanagan Effect' Works, The New York Times. "Every single one of her training partners — 11 women in total — has made it to the Olympics while training with her, an extraordinary feat. Call it the Shalane Effect: You serve as a rocket booster for the careers of the women who work alongside you, while catapulting forward yourself."
Listen to 'The Daily': Was Iowa Killing a Hate Crime?. This was a really hard episode to get through.
The Forgotten Art of Squatting, Quartzy.
The War To Sell You A Mattress Is An Internet Nightmare, Fast Company. I don't think I shared it when I first read it, but it's pretty wild.
A Beautifully Simple Chicago Apartment, A Cup of Jo.
10 things i say to preschoolers slash grown-ass men, KatyKatiKate. "I don't know where your shoe is. It's yours. Where did you put it?"
Loving
Contouring 101 ("Makeup is for women who want husbands. Contouring is for women who want to leach the souls of their dead lovers and collect the inheritance of their ex-boyfriends who disappeared under mysterious circumstances."); this seagull (watch with sound on!); and everything from Hearth & Hand.
Best life
I can't stop evangelizing this pasta and chickpeas recipe! It's simple, cheap, comes together easily (my advice: chop/measure out everything in advance because it moves pretty quickly), and is SO DELICIOUS AND FEELS FANCY! PS If you're tempted to skip the finishing oil, don't — that's where most of the flavor is.
Also, I finally bought Smartwool socks and I feel like other socks have been lying to me my entire life.
The week ahead…
Rejoicing in this sweater weather!