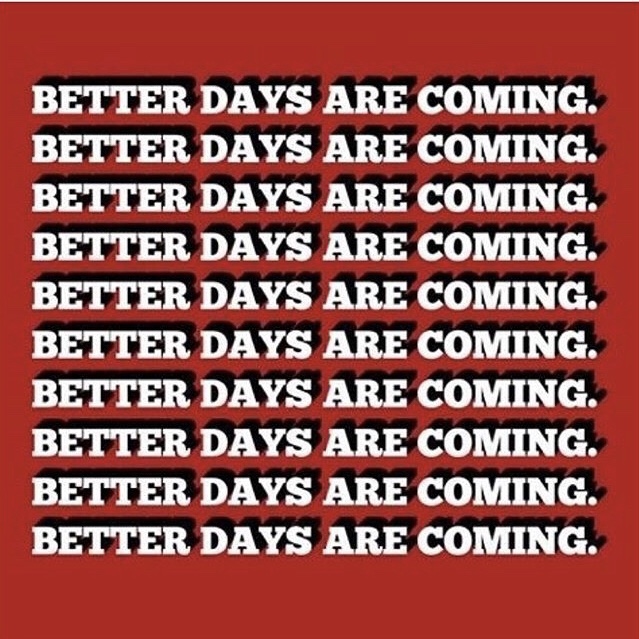 Photo: @etre_cecile
God, this was a week. Who wasn't doing the most out here? It was a lot.
Here's what I had going on…
Writing
The $25 Purchase That's Saving My Knees
Reading
Death at a Penn State Fraternity, The Atlantic. The last section of this is one of the most haunting things I have ever read and I don't say that casually.
Las Vegas Shooting: Chaos at a Concert and a Frantic Search at Mandalay Bay, New York Times.
Two strangers bond over country music and beer. Then the gunshots started., The Washington Post.
'Lone wolf' or 'terrorist'? How bias can shape news coverage, Poynter.
How the Elderly Lose Their Rights, The New Yorker. This is HORRIFYING.
She met John on a dating site and fell in love. But her family saw something dangerously wrong, LA Times. This five-part series on "Dirty John" is so fucking good and compelling!
Why the Harvey Weinstein Sexual-Harassment Allegations Didn't Come Out Until Now, The Cut. "Weinstein didn't like my question about O, there was an altercation; though the recording has alas been lost to time, I recall that he called me a cunt and declared that he was glad he was the 'fucking sheriff of this fucking lawless piece-of-shit town.' When my colleague Andrew (who was also then my boyfriend) intervened, first calming him down and then trying to extract an apology, Weinstein went nuclear, pushing Andrew down a set of steps inside the Tribeca Grand — knocking him over with such force that his tape recorder hit a woman, who suffered long-term injury — and dragging Andrew, in a headlock, onto Sixth Avenue."
The FBI's New U.S. Terrorist Threat: 'Black Identity Extremists', Foreign Policy.
How We Found Tom Price's Private Jets, Politico.
My Makeup Routine Is My Morning Meditation, BuzzFeed. "Makeup tutorials are the modern-day version of Bob Ross's The Joy of Painting, showing someone making art that I'm supposed to be inspired to replicate, but never will. Much like Bob's wiry paintbrush scratching over canvas, a blogger blending their eyeshadow soothes me while I wait to see the end result."
The Legion Lonely, Hazlitt. "For the outsider looking in, then, and even for the man himself, it may appear that nothing's amiss. But to paraphrase University of Missouri researchers Barbara Bank and Suzanne Hansford, men have power, but are not well." God, men are tragic.
Teaching Under Threat, Catapult.
Why I've Never Learned How to Cook, Bon Appétit.
As Goes the Middle Class, So Goes TGI Fridays, Eater.
Louis Tramunti's Wife Thought He Was Having a Heart Attack. So Why Did the Police Break His Back?, The Daily Beast. "I'm trying to tell white people: They're coming for you, too, bro."
How Essential Oils Became the Cure for Our Age of Anxiety, The New Yorker.
Secrets of the South, Lenny Letter.
There's a Scientific Explanation for Why Fires Are So Romantic, The Cut.
I Became A Mother In That Chair, Apartment Therapy.
AIM Was Perfect, and Now It Will Die, The Atlantic. "AIM showed us how to live online, for good and for ill. We all live our whole lives in text chains and group threads now. We plan every hangout, we send every news article, we proclaim every relationship in the river of text it taught us to sail. Honestly, that river has been a little scary lately. Instant messaging, once a special thrill, now sets the texture of our common life. But AIM taught us how to live online first." This made me a little weepy, not gonna lie.
Fuck Sports Bottles, Deadspin. "Do these kids EVER remember to bring their water bottles with them? No. Of course not. No, they run to the car and then I go to close the door and what about the water bottles? Well, what about them? Who gives a shit? But no, I gotta open the door again and grab them out of the fridge and play waterboy to these people. You may as well give me one of those slotted Gatorade bottle holders they keep on an NFL sideline for me, because I am the water bitch. I gotta monitor the bottles. I gotta wash them. I gotta root past them in the fridge to reach the ham. I gotta fill them up or yell at the kids to do it. I gotta lug them everywhere. Ever lift water? Water is heavy. This is horseshit."
Ohhhhhhh My God, This Wedding Photo, BuzzFeed.
Things More Heavily Regulated Than Buying a Gun in the United States, McSweeney's.
Why Do So Many White People Want to Bone the American Flag?, VSB. Well?????
Listening to
This episode of The Lit Review, which features an interview Bill Ayers — listen to it, i'll legit inspire you. And Dua Lipa and Kesha on repeat.
Best life
I love this sweater so much I bought three of them (which is a lot, even for me). Maybe soon it will be cool enough to actually wear it. Also noticed my leopard loafers were reaching the end of their life so I ordered a new pair because they are currently 50% off.
The week ahead…
Making cookies!