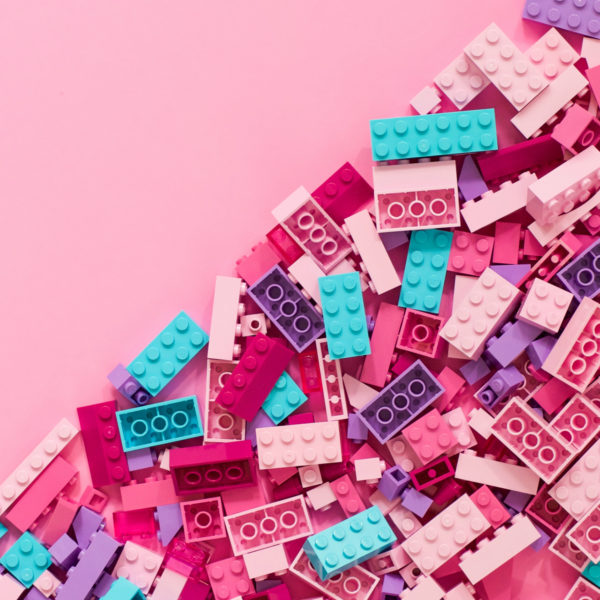 Photo: Violet Tinder
It's decorative gourd season, motherfuckers! On Friday, I wrapped a three-day holiday project shoot; despite how physically taxing it was, it was pretty fun, and I really, really love the final product. Then I worked through the weekend, preparing for my big costume shoot on Wednesday. Aside from the fact that my whole body hurts and I'm a bit behind schedule, I feel so alive! I'm also happy to report that my new kneepads were one of the best purchases I've made recently! (See them on me — covered in paint — here.) Highly, highly recommend to anyone who finds him or herself crawling around on the floor/ground from time to time.
Here's what else I was up to this week…
Writing
Remember The Guy Who "Ghosted" His GF And Then She Became His Boss? Well, There's An Update
Reading
From Louis Armstrong to the N.F.L.: Ungrateful as the New Uppity, The New Yorker. "The wonder is not the unhinged behavior of this weekend but rather that it took Trump so long to exploit a target as rich in potential racial resentment as wealthy black athletes who have the temerity to believe in the First Amendment."
Women Aren't Nags—We're Just Fed Up, Harper's Bazaar. This is really, really good.
Black Athletes Are Black People, And Black People Are Dying, BuzzFeed. "In some ways, sports are special in that they create a space, for a finite amount of time, where the variables can be controlled. They are fantasy. And it's disruptive, to some people, for some groups, that even in fantasy there is oppression. They'd rather not see it. So it doesn't exist. And when they fight it, and it still shows up, that creates a problem, because the truth is laid bare: that even in the realm of the fantastic, with millions of dollars spent and earned every minute of every game, black life in this country isn't valued."
I'm Out of Empathy. I'm Out of Pity. I'm Out of Patience., Esquire. "Any report about Roy Moore that doesn't specifically refer to him as a right-wing extremist is not worth your time. No more 'firebrand.' No more impotent yap about his 'controversial views.' Roy Moore is an extremist or the word no longer has meaning."
America Never Deserved Puerto Rico, GQ.
The NFL has officially whitewashed Colin Kaepernick's protest, Vox. "Unity is recognizing that black players on your team have had their lives altered by systemic racism. Unity is understanding that police brutality has been an ongoing fight for black Americans since emancipation. The owners' statements should have addressed those historical realities."
Megyn Kelly Today Needs to Be Torn Down and Rebuilt, Vulture.
The Insidious Racism of Drugstore Beauty, Racked.
Why Cardi B's No. 1 Matters, Pitchfork.
35 Truly Inspirational Ways You Described Your Gender Presentation On the Autostraddle Reader Survey, Autostraddle.
Michael Phelps: A Golden Shoulder to Lean On, The New York Times.
My Waking Nightmare Aboard a Startup Company's Sleeper Bus, MEL. Honestly, I'm into this.
The Difference Between Amateurs and Professionals, Farnam Street.
It's Time To Spend A Few Weeks Telling Yourself You Like Fall, Deadspin. "'I like fall,' you say, shivering ever so slightly; you have not unpacked your sweaters yet, but now you will, prompted by the low background soreness of a body that had forgotten, over those brief, bright months of joy and abundance, the need to vibrate itself at all times in order to ward off death. 'It's good. I am not actually mourning for warmth and light and happiness at all. I look forward to the grim retreat of all life. Gladly I trade late afternoon sunshine for the smell of mulling spices.' That's the spirit. Why, you can almost bring yourself to say that you missed autumn, without sobbing partway through this hilarious lie." I disagree with this take, but this is still really good.
17 Tweets About Public Bathrooms That'll Make You Want To Rip That Automatic Hand Dryer Off The Wall, BuzzFeed.
Everything You Know About Me, the Female Character You're Falling in Love With in a Romantic Film/TV Show Written by a Man, McSweeney's.
Re: Sweat Nothing's 2018 Deodorant Scents (for Men and Women), The New Yorker. "Once again, Men's is working with the theme 'anxiety and/or shame about using toiletries.' Think Corporate will be pleased with our new scents: Five Billion Erupting Volcanoes Watching N.F.L. in an Ocean of Death; I Own a Truck; Four Toolboxes Fucking; Successful C.E.O.s Doing CrossFit Around an Enormous Fire Pit for Some Reason. As I mentioned in the kitchenette yesterday while grilling my leftover bison kebabs, these products all incorporate our brand-new DangerSwipe™ technology."
21 Tweets For Women That Are So Real It Hurts A Little, BuzzFeed. These are all SO FUNNY.
Close Your Tabs, Deadspin. BUT SERIOUSLY.
Listening to
Shannon Sharpe taking Skip (and all of us) to church, this Nancy episode about the Will & Grace reboot, and this absolutely chilling episode of The Daily.
Loving
These jade pumpkins, this video, this pink bathtub, this bird, and Panera's hazelnut coffee. (I got it three mornings this week, don't @ me.)
The week ahead…
Making Halloween magic!