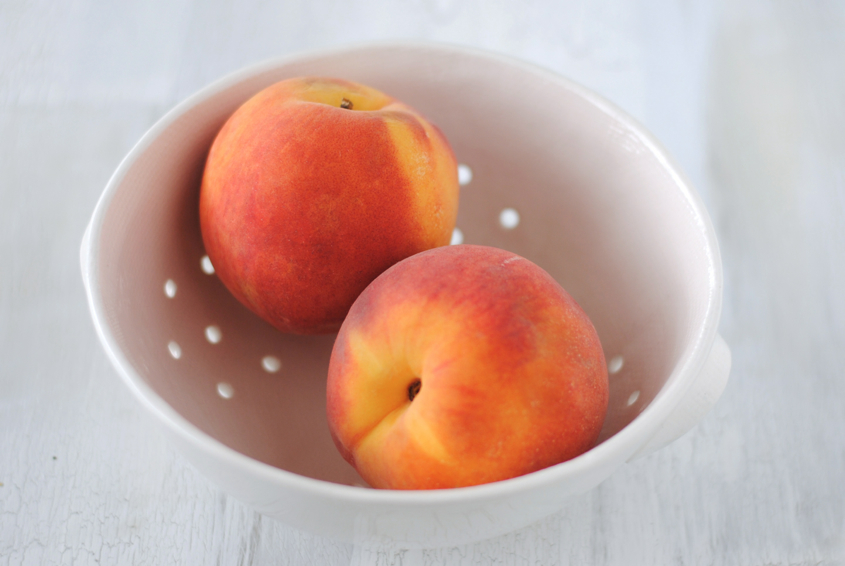 I don't think most people who read this blog regularly know this, but I currently have five direct reports at work. (A year ago at this time, I only had one!) My reports are truly a delight — they are all incredibly bright and so, so sweet, and I love managing them.
So, the way it currently works is there are two big ops groups on New York (non-News) edit, and my work wife Julie and I run one of them. Our group, Peach Ops, skews toward lifestyle content, and is made up of my reports, most of hers, and one other manager's reports. (You know how when you were a kid, your mom and your aunts would, like, link up to oversee you and your siblings and all your cousins during family trips/holidays? That's basically what it's like.) This week, several of the Peaches who work in other offices were in town and we had a few events planned, so we officially declared it Peach Week and added some more special stuff to the calendar, including a hack day, a bunch of brainstorms, and a session on Friday afternoon where we reserved a conference room and brought our laptops to work…and also watch It's Complicated and eat pizza. It was great! It's just such an exceptionally lovely group with a lot of really great newish hires who we just adore (and who adore each other), and they are truly a joy to work with. In between all of the Peach Week events, I also shot a video with a different team. I also stopped by the Another Round FB Live self-care happy hour! So it was just a sort of unusual week from start to finish — pretty tiring, but very fun!
Here's what else I was up to…
Writing
Being Organized Is A Gift I Give Myself And Other People
Reading
I recently put Word by Word: The Secret Life of Dictionaries on hold with the library and my turn came this week, so now I'm going between that (it's great, BTW) and Grunt.
The Week My Husband Left And My House Was Burgled I Secured A Grant To Begin The Project That Became BRCA1, Huffington Post. This is amazing and you have to read it.
Colin Kaepernick Has a Job, Bleacher Report. "Here in Turlock, he absorbed every survival skill necessary to live phenomenally among white people, so expertly that they begin to make assumptions—not that you think you're white, but that you've stopped concerning yourself with That Race Stuff, that you are finally content. It is a commonly unfair expectation thrown upon many an agreeable non-white person in a white space in America."
Amber Tamblyn Pens Open Letter to James Woods, Teen Vogue. "Since you've now called me a liar, I will now call you a silencer. I see your gaslight and now will raise you a scorched earth."
Hillary Clinton Isn't Going Anywhere and I'm Here For It All, ELLE. "You don't think Hillary Clinton should have written a book? Good for you. Go buy Pillars of the Earth and read that. Get a Kindle download of The Pelican Brief. This isn't summer reading for sophomore year; there will not be a test on this material. If Anthony Scaramucci can get fired after 10 days on the job and end up being interviewed on Stephen Colbert within a month, I think the country as a whole can handle 300-or-so pages of a book you, honestly, are not legally required to purchase or read or even acknowledge."
Bodega Isn't Just Bad Branding, It's Bad Business, Eater.
Related: What Is Wrong With People?, Jezebel. "Have you ever been in an actual bodega? Have you noticed that 'mom-and-pop' store is often a literal description of these places and not just a line on your pitch deck to a bunch of 'angel investors' who drive Teslas and haven't called their actual moms or pops in months? If you achieve your goal of wiping out those mom-and-pop shops by which you are apparently so bothered, will you finally experience joy?"
Deep Six: Jemele Hill and the Fight for the Future of ESPN, The Ringer.
Dear Maria Sharapova, You Should Release a Song Called Mad and Mediocre, Awesomely Luvvie. "Clearly, you've been guzzling from Lake Bittertonka since 2004, which was the last time you were able to win in a match against SERENA THE GOAT (Greatest of All Time). 13 whole years ago was the last time you beat the greatest athlete to ever play tennis, and you're so butthurt about it that you must have an abscess. She has wiped the floor with you 18 times in a row, even though you were illegally doping to give yourself an advantage. YOU COULDN'T EVEN DRUG YOUR WAY TO VICTORY. That's so unfortunate. It's nobody's fault you ain't got the range. Nobody but you."
What Are We to Do With Cinematic Monuments to the Confederacy?, Vulture. "What makes Gone With the Wind's racism so important and difficult to taxonomize is the deftness of its characterization. The white characters in the film, including minor bit players, feel real, complex, and human in ways many period epics fail to conceptualize. There are heroes it can be hard not to root for. For all her cruelty and selfishness, Scarlett's prickly nature make her a fascinating anti-heroine. Yet everyone — including Melanie, one of the most selfless and naïvely angelic women ever portrayed in film — are still complicit in, and directly benefit from, the enslavement of black people."
William Howard Taft Is Still Stuck in the Tub, The New York Times.
Who Is Killing American Women? Their Husbands And Boyfriends, CDC Confirms., Huffington Post. "It's not strangers, friends or acquaintances who pose the biggest threat to women's lives. It's the men they date and marry."
How L.A.'s Halo Top became America's bestselling ice cream pint, The LA Times.
Torrid's NYFW Show Reaffirmed Fashion's Disdain for Fat People, Racked.
"I've Always Been Political": Celeste Ng and Nicole Chung in Conversation, Literary Hub.
I keep finding my coworker in a compromising position … with himself, Ask a Manager. For fuck's sake.
Do Artists and Designers Have an Obligation To Be Political?, Design*Sponge. "The creative process should consider if the work (output) challenges the status quo or reinforces it."
My Beauty Uniform: Clare Lyons, A Cup of Jo. One of my faves in this series (and I co-sign so much of her skincare)! Also this comment.
The Sorrow and the Shame of the Accidental Killer, The New Yorker.
Thug Charged With Shooting and Critically Injuring Homeless Man After He Asked Her to Move Her Porsche, VSB.
Why Your Favorite TV Character's Dress Looks So Different on You, Racked.
Ladies Be Tuckin', The Hairpin. "I know there's a lot going on in the world and print media has been caving in on itself for at least ten years, but can we talk about the foot-tucking trope in profiles of celebrity/famous/fancy women of interest?"
Chipotle Queso: Liquid Gold or Cheesy Trash?, GQ. Made me lol.
On Smelly Dicks, MEL. I'm so, so sorry.
Loving
This video, this comic, this AMAZING story, this white guy who knows how to be an ally, and the "Essay B" episode of This American Life.
The week ahead…
Starting to map out Halloween projects!!!