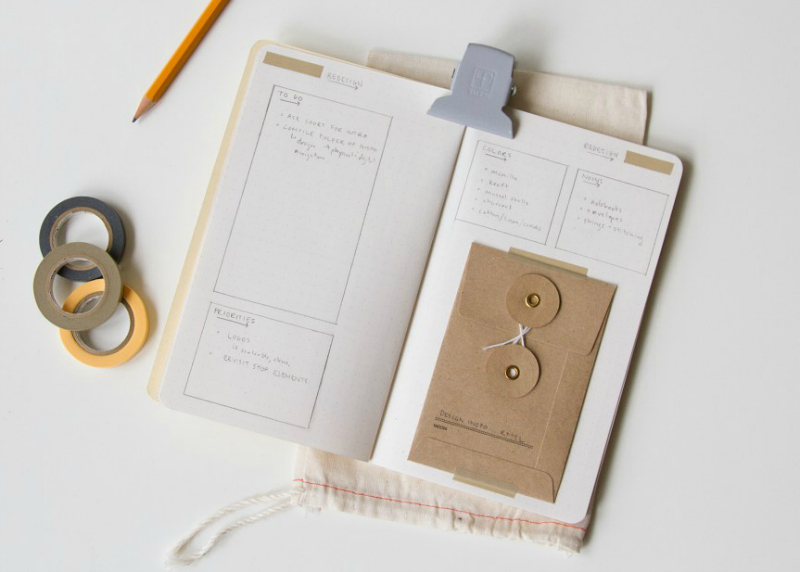 Photo: Reading My Tea Leaves
Hi! Here's a bunch of stuff from my week…
Writing
5 Great Notebooks For People Who Effing Love Notebooks
Featured
Why You Need to Start Bullet Journaling, The Everygirl.
Habit shift: dot journaling., Reading My Tea Leaves.
PS If you read the book and liked it, please consider leaving an Amazon review!
Reading
The First White President, The Atlantic. If you read one thing this week, it should be this.
The Resegregation of Jefferson County, The New York Times Magazine. Another must-read.
Letter of the week: What is wrong with you, white supremacists?, The Salt Lake Tribune. Letter of the goddamn YEAR.
A tale of two Irmas: rich Miami ready for tumult as poor Miami waits and hopes, The Guardian.
A Requiem for Florida, the Paradise That Should Never Have Been, Politico.
What the Rich Won't Tell You, The New York Times. This is pretty enraging. (That said, before you judge these people too hard for thinking they are middle-class, use this calculator to find out if you, too, have a misunderstanding of where you fall, income-wise.)
The Trials of a Muslim Cop, The New Yorker.
This "cool black girl" is gone, Salon. "I stop trying so hard to avoid offending people with suggestions they have offended me. I stop using racial self-deprecation to indulge "ironic" senses of humor. I stop laughing when it's not funny or nodding when it doesn't make sense. I stop playing the defendant when they want to play the devil's advocate — allowing them to intellectually experiment on me with their worst arguments, leaving themselves unscathed and richer for the exercise and me, diminished. I stop making them feel better for making me feel worse."
How Astrology Took Over The Internet, BuzzFeed.
Michigan's Chaldean Christians escaped persecution in Iraq and helped Donald Trump win the presidency. Now, they're at risk of deportation., Slate. Oh.
@gothamgirlblue on the preposterous responses to Hillary Clinton's book.
The Disturbing Conversations Women Are Having on Fertility Apps, ELLE. This is really heartbreaking. (CW: sexual assault, abuse.)
A Brief Cultural History of Hairy Legs, Racked.
The Silicon Valley execs who don't eat for days: 'It's not dieting, it's biohacking', The Guardian. "Eight months in and Libin finds fasting easy and frequently attends 'nice dinners' with friends where he will only drink water. 'People think it's torture but it's actually really pleasant. I get the social interaction, I can see the food and smell it. All of those things are pleasant,' he said. 'I usually leave a dinner where I eat nothing feeling kind of full.'" Bruh. You…have an eating disorder.
Exiles on Pennsylvania Avenue: How Jared and Ivanka Were Repelled by Washington's Elite, Vanity Fair.
The Ivanka Trump Guarantee, Lindy West in The New York Times. "Ivanka Trump is never going to come through. Coming through isn't her function. She is more a logo than a person, a scarecrow stuffed with branding, an heiress-turned-model-turned-multimillionaire's-wife playacting as an authority on the challenges facing working women so that she can sell more pastel sheath dresses."
This Is What It's Like To Find Out You're The Son Of A Child Killer, BuzzFeed. (CW: rape, child/spousal abuse, and serious violence/murder.)
What Brands Are Actually Behind Trader Joe's Snacks?, Eater.
Christina Tosi Has a Cookie, Eater. I kept seeing my friends share this and finally read it myself and it did not disappoint.
What 11 People Are Wearing on the First Day of School, Racked.
Ijeoma Oluo on that gross "romantic" piano motherfucker.
My coworker/friend Bim on Maria Sharapova's racist bullshit.
Do You Want to Be Known For Your Writing, or For Your Swift Email Responses?, Catapult. "If I bailed on any friend as often as I bailed on my own work, I probably would no longer have that friend."
5 Highly Effective Ways to Inspire Your Team, Inc.
'Why Can't I Stop Thinking About My High School Crush?', The Cut. Wow, drag me, NY Mag.
Excerpts from the All-Girl Remake of "Lord of the Flies", The New Yorker. "'Hey!' Jackie said. 'If I took this desiccated pig head down from this spike, would anybody split it with me?'"
I also went down a southern sorority/fraternity rabbit hole doing research for an article I'm working on; you can see a bunch of links/videos/Insta pics here. The stuff about The Machine was particularly fascinating/upsetting. And I picked up Grunt, Mary Roach's newest book, from the library this weekend!
Best life
A year after I tried them on, I finally bought the Warby Parker Finch glasses in Bellini. (My main glasses are also the Finch, just in solid dark brown.) In other Millennial pink news, Le Creuset has launched a matte pink collection and I am overwhelmed and want it all. Oh, and I got Glossier Haloscope — after like a million people on the Internet recommended it — and it totally lives up to the hype. (PS You'll get 10% off your order if you use this link.) I also went to the new-to-Bed-Stuy cafe Brown Butter, which is SO dang charming/yummy and has pink lattes.
Loving
The most recent episode of Code Switch (An Advertising Revolution: "Black People Are Not Dark-Skinned White People"), these awesome parents, uhhh Pop Rocks for blow jobs (also, I read that label as "Butt Blast" every damn time), and this.
The week ahead…
I know a lot of people love summer, but I am really not a huge fan and am honestly thrilled to have Labor Day and this four-day week over, and to have everyone back from their vacations. It feels like a fresh new school year is starting!