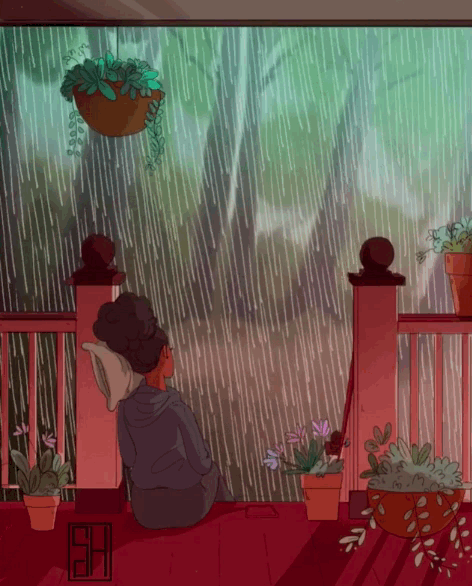 Image: Sevelle the Artist
Hello again! Here's what I was up to this week…
Editing
How Pumpkin Spice Took Over The World
Reading
The Incarcerated Women Who Fight California's Wildfires, The New York Times Magazine. "C.D.C.R. says that the firefighter program is intended to serve as rehabilitation for the inmates. Yet they're being trained to work in a field they will probably have trouble finding a job in when they get out: Los Angeles County Fire won't hire felons and C.D.C.R. doesn't offer any formal help to inmates who want firefighting jobs when they're released."
Anger That Can Save the World: On Justice, Feminism, and the Furies, Catapult. "For anyone who might not be blameless, anger with reason and purpose and a will of iron is even more frightening than tumultuous, flailing rage." Read this, and then read it again for good measure.
First-person Harvey account: In a Dickinson subdivision, a normal weekend turned upside down, Houston Chronicle.
What Makes a Parent?, The New Yorker.
Where Are the Likes? Coming to Terms with Being a Writer on Social Media, LitHub. "Get off your phone. Get back to your desk."
How Kids' Sports Became a $15 Billion Industry, Time.
I Was a Strict Evangelical, Until My Faith Unraveled, Racked. "I remember how it feels to be wired for judgment. Judging others constantly reinforces the lines around you that you think are keeping you safe. I didn't think my beliefs made me rigid. I thought they made me right. When you think having a very particular belief system is your salvation, you aren't likely to find it constricting. You're likely to find it life-giving."
The 5 Types of 'Becky', The Root. "This is the standard, off-the shelf Becky with no adornments, around whom the entire world revolves. When 'alt-righters' recite the 14 words, 'Because the beauty of the white Aryan woman must not perish from the earth,' this is about whom they are talking. This is for whom they made Forever 21. This is for whom they make Pantene hair conditioner. This is for whom they made America. It is easy to recognize a Rebecca. She can't understand how anyone could be cruel to a puppy, but turns the channel when they talk about Trayvon Martin."
Melania Trump and the Chilling Artifice of Fashion, The Cut. "And this is how something as apparently trivial as women's style reveals a profound truth at the heart of this administration and its relationship to America's citizens: It is as dissociative as a fashion advertisement, brought to power by manipulating and rechanneling the electorate's desires for wealth and possessions. This truth seeps out of every photographed occasion, including and especially those featuring the Trump women."
The Tater Tot Is American Ingenuity at Its Finest, Eater.
This Group Of Women Is Helping To Fix The Hair And Spirits Of Houston Evacuees, BuzzFeed.
The History of the Trapper Keeper, Mental Floss.
Letter of Recommendation: High-Visibility Golf Balls, The New York Times Magazine.
@cathythemango explains cultural appropriation.
Football Favoritism at F.S.U.: The Price One Teacher Paid, The New York Times.
State of the Blog Union 2017: How The Online World Has Changed, Design*Sponge.
How to De-Feralize Your Children for Back-to-School, McSweeney's.
In Memoriam: All the Untouched Food on 'The Bachelorette', Bon Appetit.
We Might As Well Talk About Taylor Swift's New Single, Go Fug Yourself. "I mean, Old Taylor can't come to the phone 'because she's dead'? Really? Also, that's a lie, too, because this sure FEELS like Old Taylor to me — the one who cannot handle adversity without complaining that it's someone else's fault. Girl, be real. You tangled with the pros and lost. You got busted. Write that story."
Taylor Swift and the Scorpio Midheaven: What Are You Hiding?, Astrology Arena. "Essentially, the point I'm trying to make here is that success is not the best form of revenge for Midheaven in Scorpio people. Anytime Scorpio is focused on revenge, it is a boomerang that comes right back around. It's only going to manifest more negativity for that person."
18 Tweets For When Your Life Is A Mess And You're Barely Holding It Together, BuzzFeed.
Best life
After seeing an ad on Instagram, I bought one of these satin-lined caps, and I like it a lot. (I have the cream one. My coworker told me they run small, so I bought the large because I have a relatively big head/long hair; it's a teeeeeny bit big, and I'd go with the medium in hindsight.) Anyway, they are currently running a BOGO sale for Labor Day, so it's worth it to shop now — I'm totally annoyed I missed the deal! Speaking of silky sleep things, I bought this silk pillowcase earlier this month, and it's very good.
In other news, I'm really interested in trying Beauty Pie after reading this article, but I don't think I buy enough makeup for it to really be worth it.
Loving
This tiny version of my winter coat, this King James story, and 100 awesome drawings that will definitely make you smile.
The week ahead…
"Septeber first, y'all know wtf is up."