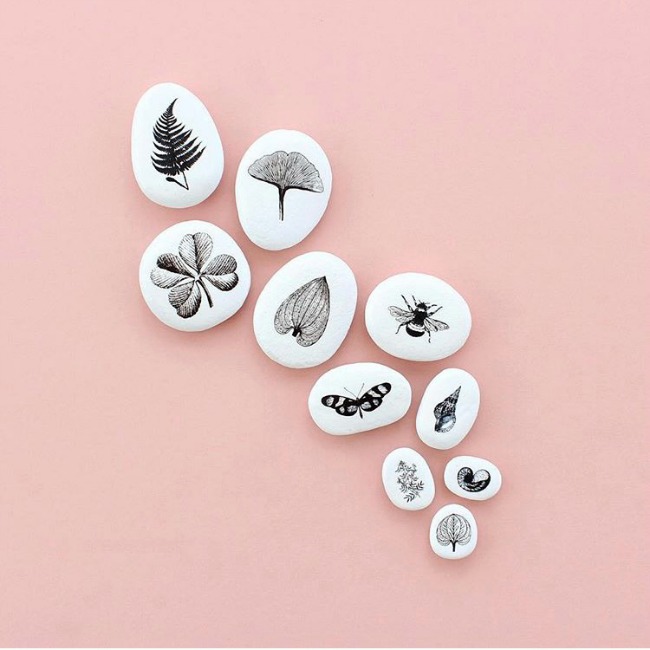 Photo: Caroline South
Hi. Me again. Here are some things I was up to this week.
Writing
Teens Share The Reasons They Keep Diaries
ICYMI: Just a bunch of things I've been doing to be more creative/focused/productive (and to spend less time screaming into the abyss)
Editing
Here's What Three Astrologers Think The Eclipse Means For Horoscopes
If your bank account could text you
If the Disney princesses had a group text
Reading
You can find a long post-Charlottesville link round-up here.
Wrong Way, Tampa Bay Times. "One of the car thieves was just a baby when his mother tried to run him over with a car. Another was molested while playing football in the neighborhood. He was eight. Yet another future thief stood in the doorframe to the kitchen and watched a man choke his pregnant mother, pressed against the dinner table. The boy hid in a corner, 6 years old and too scared to see what happened next." This story, on the teens and tweens stealing cars at outrageous rates in Florida, is heartbreaking. Highly recommend Part 1 and Part 2 as well.
The White Lies of Craft Culture, Eater. "In the U.S., historical memory considers slave labor in relation to one crop: cotton. From common images depicting enslaved black people in fields to phrases like "wait just a cotton-picking minute," there is a persistent notion that American slavery was limited to performing a single, unskilled chore. But antebellum society depended on a diverse set of skills transported and developed by enslaved and indigenous peoples and immigrants. … Besides field laborers, planter and urban communities both depended on proficient carpenters, blacksmiths, gardeners, stable hands, seamstresses, and cooks; the America of the 1700s and 1800s was literally crafted by people of color."
How Eclipse Chasers Are Putting a Small Kentucky Town on the Map, Mental Floss. Posting this again for anyone who still isn't hype for the eclipse.
20 questions you were embarrassed to ask about the August eclipse, Vox.
Astrologer Chani Nicholas on Why Monday's Eclipse Spells Disaster for Trump, Paper.
Annie Dillard's Classic Essay: 'Total Eclipse', The Atlantic. Pour yourself a cup of tea and read this one in full.
Our 6-year-old has a fun, comfortable life. Why isn't she grateful?, The Washington Post. "Past generations of parents: pretty unconcerned with making their children happy. Parents now? Often consumed with it."
You Need Three Tote Bags, Max, Racked.
Steve Bannon's Face is the Physical Embodiment of Soul Rot, Awesomely Luvvie.
Easy Chickpea and Feta Salad, A Cup of Jo. This looks so good.
A history of the New York Times discovering "exotic foods", Quartz.
I Can Be a Badass in a Unicorn Onesie, Thanks, Racked. "When I taught college while wearing hair bows and kitty t-shirts, the point wasn't to suggest to students that I was someone to be underestimated, but someone to be feared: don't attempt to go up against someone so out of fucks that they ate the concept of professional dress as a Powerbar between lectures. One of the great kitsch icons of our time, Dolores Umbridge from the Harry Potter series, deploys pink ruffles and bows to great effect while torturing students as the headmistress of Hogwarts. When grown women turn to outlandishly childish garments, that's a time to fear us, not write us off."
7 Men on How They Actually Feel About Balding, Racked.
How to Call Out Your Guy Friends on Their Sexist Bullshit, MEL. "Don't defend your homies because they're your homies. If they did fucked-up shit, you [have to] cut them off." A little something special just for the three men reading this blog!!!
Some good little things to do when you're not doing ok from Beth McColl.
Finally, please consider sending some school clothes or supplies from this Amazon Wishlist to PS 188, where 47 percent of the students are homeless. Learn more about the school here. (h/t @prisonculture)
Best life
I have some updates on my tea journey! 1. I was able to accurately recreate the white berryblossom flavor I was chasing! 2. I got a new steeper that's shaped like a bucket (vs a ball) and it's much easier to use and to clean. 3. I ordered an electric kettle! Sadly, all of the really beautiful ones (hi, pistachio Kitchen-Aid!!!) had TERRIBLE reviews and didn't even have decent features. I ended up buying this one, which is The Sweethome's runner-up. I've only used it once but I'm already feeling so good about this purchase. 4. I bought a couple decaf teas this week and Alpine punch from David's Tea is a clear winner; I actually like it better than the first one I tried. It's got a strong cherry/almond flavor and is going to be a great for post-work and also bedtime. (But also all the time? It's just really, really good.)
The week ahead…
Don't forget your eclipse glasses!