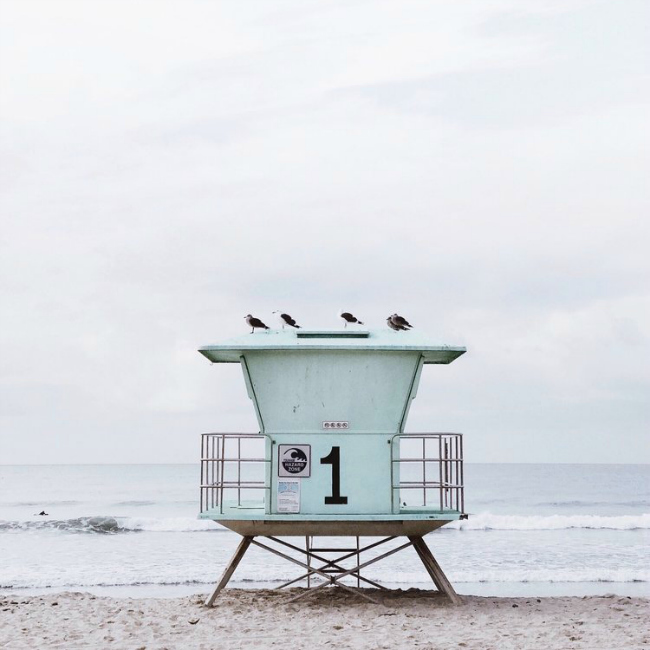 Photo: Arielle Vey; I recently ordered the print and I *love* it
I turned 32 on Monday. My birthday was fine/good, this week was fine/good, but things are…not fine/good. Whatever. Here we are.
Reading
Charlottesville and the Bigotocracy, The New York Times. "Now is the time for every decent white American to prove he or she loves this country by actively speaking out against the scourge this bigotocracy represents. If such heinous behavior is met by white silence, it will only cement the perception that as long as most white folk are not immediately at risk, then all is relatively well."
Take the Statues Down, The Atlantic. "The statues in public squares, the names on street signs, the generals honored with military bases—these are the ways in which we, as a society, tell each other what we value, and build the common heritage around which we construct a nation. The white nationalists who gathered in Charlottesville saw this perhaps more clearly than the rest of us. They understood the stakes of what they were defending. They knew that Lee was honored not for making peace per se, but for defending a society built upon white supremacy—first by taking up arms, and then when the war was lost, by laying them down in such a way as to preserve what he could."
Charlottesville and the Effort to Downplay Racism in America, The New Yorker. "The belief that America is somehow better than its white-supremacist history is sometimes an excuse masquerading as encouragement, and it's part of the reason why the K.K.K. is back in business. What happened in Charlottesville is less an aberrant travesty in a progressive enclave than it is a reminder of how much evil can be obscured by the appearance of good."
So, about those pesky Nazis again., Captain Awkward. "They wait until they've charmed you, until they've met your parents, until things are all comfortable between you, to show their true colors, betting on the fact that you'd be too far in to leave. I know you're embarrassed and it's embarrassing as fuck but it's not too late to get out of there. I know it's not fair. Cut. Your. Losses."
@boguspress on how we shame young boys and raise violent men.
@JuliusGoat on why white supremacists think they are oppressed.
White folks who are struggling to explain why the statues must come down: please re-read Mayor Landrieu's speech in New Orleans, and study up on Robert E. Lee so you are adequately prepared to talk to the friends and family members who would have you believe that he was not racist.
And donate: to the family of Heather Heyer and to Deandre Harris (more on him here).
Onto some lighter things…
How Eclipse Chasers Are Putting a Small Kentucky Town on the Map, Mental Floss. "Humans have tried to describe the corona for more than three millennia, and every account is said to not do it justice. It is ineffable. But all accounts agree: It is the most beautiful phenomenon in the natural world. The corona makes sunrise over the Grand Canyon feel like a sightseeing trip to a vacant strip mall. … When the brain processes unfamiliar or unusual surroundings—such as, say, a colossal sheet of darkness hurtling in your direction at Mach 3—the amygdala, the brain's fear center, goes haywire. It incites an unconscious reaction that is difficult to articulate, even for those expecting it. McClean, for instance, felt afraid when he witnessed his first eclipse. 'I was terrified,' he says. 'I felt a sense of dread … It was like the Eye of Sauron was peering through your SOUL.'"
Why do stars like Adele keep losing their voice?, The Guardian.
The Handshake, New Republic.
To be more productive, try angling your morning toward what brings you joy, Quartz.
An Oral History of the Time a Dog Ate a Heart on 'One Tree Hill', The Ringer. I have never even seen this show, and I still fully enjoyed reading this.
I am sorry for killing everything: A millennial's confession, The Washington Post. "I watched homeownership burn while I ate an avocado, coolly, smeared on toast. What home could ever shelter me after all that I have done? I have no home. I am more mobile than any past generation, because my crimes compel me ever onward. The pleas of Applebees fell on deaf ears. 'Do you think that if I could not find it in myself to spare the nuclear family, I would let you live, Applebees?' I murmured. Buffalo Wild Wings received no mercy. There will be no wings where I am going."
The Google Doc I Send to People Who Ask About My Skin, NY Mag. My coworkers and I are all obsessed with this list!
Tag Yourself As An Ugly Renaissance Baby And We'll Reveal What Type Of Drunk You Are, BuzzFeed.
I also finished reading The Soul of an Octopus: A Surprising Exploration into the Wonder of Consciousness.
Entertained by
This episode of Revisionist History, which focuses on Brown v. Board of Education. I'm also enjoying The Butterfly Effect, a free download from Audible, which two friends recommended to me. (FYI, if you have an iPhone, you have to download it from your desktop.) And I saw Natasha, Pierre, and The Great Comet of 1812 on Friday night; if you're in the NYC area, I definitely recommend seeing it before it closes at the end of this month! (You can get a really good deal on tickets here. The website is a little finicky, but click "find tickets" and then go from there. There are good seats for $39!) I've also been watching The Roosevelts on Netflix and very much enjoying it. I'm about 90 minutes in and it's super interesting and also just very soothing.
The week ahead…
Stay safe out there, friends.