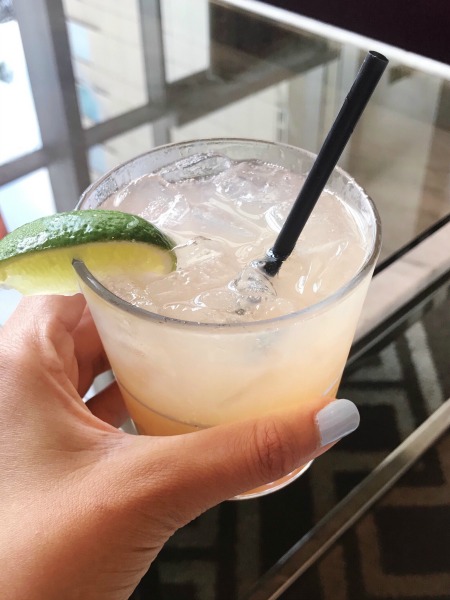 This week, I made a really fast trip to LA and back for work, and I'm feeling rather under the weather today. It's just a loooong trip and that time change really fucks with me.
Anyway, here are some links!
Writing
Only A True Expert Can Get 11/15 On This Secret Service Code Name Quiz
Just 19 Fascinating Things About The Hair & Makeup On "GLOW"
I also posted the intro to my book here!
Reading
Real Men Might Get Made Fun Of, The New York Times. "'Do you ever stick up for me?' That question has been quietly nagging at my friendships with men since last fall when the 'Access Hollywood' tape tore through the news cycle. The sound of Billy Bush snickering as Donald Trump talked about women in the most dehumanizing terms was devastating in its ease, and in how little it surprised me. I know that my male friends are privy to those kinds of conversations, even if they don't take part. I also know that some of them do take part. I know that they consider themselves to be good people who fundamentally care about women's safety and equality. So, if you care, how often do you say something?"
R. Kelly Is Holding Women Against Their Will In A "Cult," Parents Told Police, BuzzFeed.
It's Never Been About R. Kelly. It's Always Been About Black Girls, Bitch. "A culture that protects predatory Black men, in our families, at work, at church, comes at the expense of Black girls who deserve better. Sorry, but there's not enough good music in the world to make me throw Black girls under the bus. There are so few people who are willing to fight for girls of color, especially Black girls, because interrogating the behavior of predatory Black men is much more difficult than simply telling a girl to put on more clothes or 'stop being fast in the ass.'"
If You're Still An R. Kelly Fan In 2017 You Might Be A Worse Person Than R. Kelly, VSB. "R. Kelly is who he is. A talented musician — a person actually considered by many to be the most talented contemporary musician — and a man who, for years, used his considerable wealth and influence and status to prey on young Black girls. And continues to do so."
The Black Person's Guide to Game of Thrones, The Root. (I have never seen Game of Thrones but I enjoyed this.)
Sheila Michaels, Who Helped Bring Honorific 'Ms.' To The Masses, Dies At 78, NPR. "They were roommates and lifelong friends: The black woman who fought to be called 'Miss' instead of condescended to as 'Mary,' and the white woman who pushed to be called 'Ms.' because it was nobody's business if she was married."
The Lawyer, the Addict, The New York Times.
Blood and Guts in High School: How Seventeen Made 'Traumarama', Jezebel.
Everybody lies: how Google search reveals our darkest secrets, The Guardian. This takes a little while to get going, but then it gets very good.
Magic Can Be Normal, Hazlitt.
American Airlines Seems to Be Gaslighting Its Employees Over Fashion, Racked.
The 'Hide the Pain Harold' meme model has no pain to hide, The Independent.
Why Are We So Unwilling to Take Sylvia Plath at Her Word?, LitHub. "I want to point out the cultural bias against women's voices and the domestic truths of women's lives and the deep role this has played in painting Plath as both a pathetic victim and a Cassandra-like, genius freak. It is only in a culture where these two things be claimed simultaneously that Hughes, a known philanderer and violent partner, can spend forty years botching the editing of, or outright destroying, his estranged, now dead wife's work, then win every conceivable literary prize and be knighted by the Queen. It is only in this culture that Plath can tell of his abuse, in print, for the better part of the same 40 years, only to have the same reports in a handful of letters recognized as 'shocking.' And it is only in this culture that unseen letters detailing abuses as dreadful as a miscarriage induced by beating, and the expressed desire that one's wife was dead, be described, without irony, as 'tantalising.'"
Venus Williams, a Car Accident, and the Outrageous Police Response, The Nation.
Home Delivery! What Will They Think of Next?, The New York Times.
Why is hyperfemininity expected of fat women?, Dazed.
We Found Him, The Worst Person On Earth, Deadspin. "'Honestly, yeah it's terrible,' Paul said about his neighbors' complaints. 'It's a bad situation. No, I feel bad for them, for sure. There's nothing we can do, though. The Jake Paulers [Paul's fans] are the strongest army out there. Dab.' And then he dabbed."
Listening to
This fantastic episode of Revisionist History.
This wild first date story (the whole podcast is good, but the date story starts at 29:55).
The week ahead…
I'm just so glad to be home!