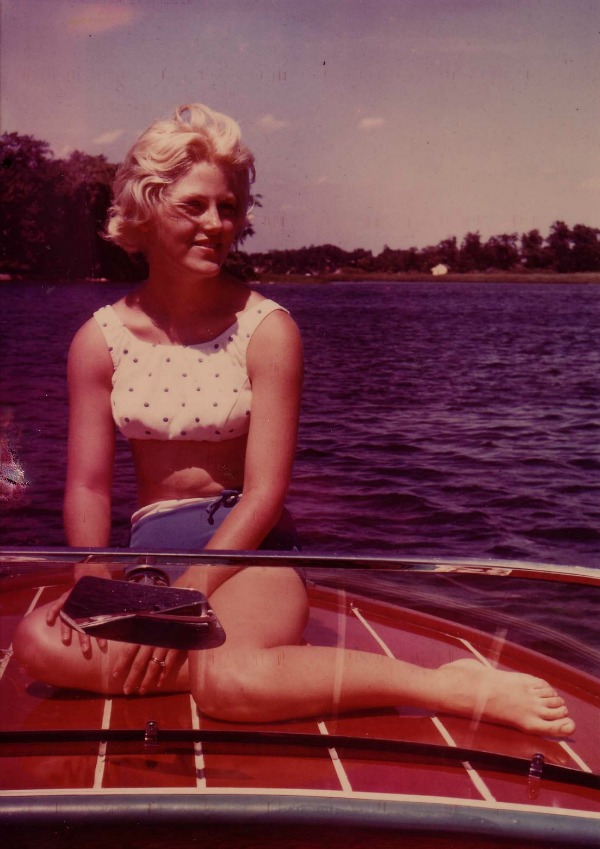 Hello, holiday weekenders! It's July, which means my book is coming out in a few short weeks! I just finished watching the Netflix series GLOW (it took several episodes to grow on me, and ultimately I liked — but didn't love — it) and am now seriously contemplating living the workout leotard life. Anyway, please enjoy the above photo of my grandma (in the midst of some kind of summer romance she refused to tell me much about except that the man who took the photo picked her up at the grocery store where she worked, and that she didn't tell her mother because "he wasn't Catholic") and these links!
Writing
I also worked on this video.
Reading
Report: Black girls thought to need less protection, AP. "These findings show that pervasive stereotypes of black women as hypersexualized and combative are reaching into our schools and playgrounds and helping rob black girls of the protections other children enjoy."
I Don't Know How To Explain To You That You Should Care About Other People, The Huffington Post. "Personally, I'm happy to pay an extra 4.3 percent for my fast food burger if it means the person making it for me can afford to feed their own family. If you aren't willing to fork over an extra 17 cents for a Big Mac, you're a fundamentally different person than I am."
How a Joke Becomes a Meme: The Birth of 'Milkshake Duck', The New York Times.
A Circular History of Circle Jerks and A Cultural History of Men Sucking Their Own Dicks, MEL Magazine.
How Wrestling Explains Alex Jones and Donald Trump, The New York Times.
Hi, Please Don't Call Something a 'Pant' If You Mean 'Pants', Racked.
MTV News: The Good, the Bad, and the Contradictions of an Ill-Fated Experiment, Spin.
Being Pretty Is a Privilege, But We Refuse to Acknowledge It, Allure.
David Bouhadana Has a Problem, and We Need to Talk About It, Eater.
The $2 Meal That Changed My Budget, A Cup of Jo. This is the second time I've heard about this salad in the past couple of weeks.
After the president's tweet, I must withdraw my support for everything but his agenda, The Washington Post. "His remark about Mika Brzezinski is absolutely shameful and I do not stand with him, except insofar as it is necessary to stand with him so that we can make sure infants get access to pesticides, as the Founders would have wished."
Just A Bunch Of "Bachelorette" Moments That Will Make You Laugh, Even If You Don't Watch The Show, BuzzFeed.
Don't Light My Expensive Candles. Ever., ELLE.com. "'But Sally, aren't candles supposed to be lit?' You might ask, head tilted. No, not SIXTY-FIVE DOLLAR CANDLES, FRIEND. Sixty-five dollar candles are meant to be admired, sniffed, dreamt about, saved for special occasions that would never actually come because what occasion could possibly be special enough for a $65 candle?" It me.
How to Be a Contemporary Writer, Roxane Gay. An oldie but a goodie.
And this poem.
Loving
This Alex Jones remix, these sweaters, this music video, and Piers Morgan's lack of self-awareness.
The week ahead…
God bless America.