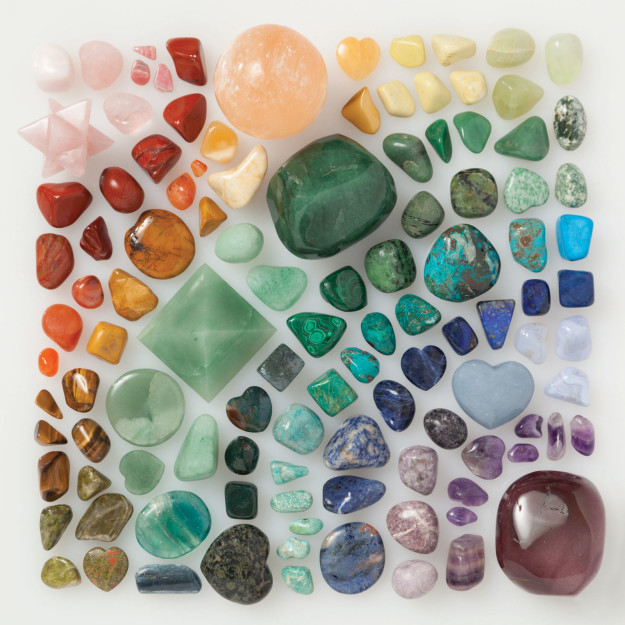 Photo: Encyclopedia of Rainbows: Our World Organized by Color by Julie Seabrook Ream, published by Chronicle Books 2017
Running Disaster Week at BuzzFeed kept me very busy this week! Then on Thursday, we had an actual disaster when the NYC office had a bed bugs scare, and everyone lost their damn minds. Every Slack was in rare form. Meanwhile, that afternoon (while working from home), I edited a post about the Babadildo, a post about body decomposition ("Your body's orifices provide a moist home for maggots to hatch — basically becoming a lil' fly motel"), and a post about something called a meatus (spoiler: it's part of the peen! don't Google it!), one right after another. It was quite a day (it felt like a very strange dream), and just…quite a week!
Here's more of what I was up to…
Writing
Welcome To The Worst Week Ever!
25 Simple Meals You Can Make When Your Life Is In Shambles
25 Creative Hobbies To Try When Everything Is Awful And You're Not Okay
Why Venmo Is My Favorite Sympathy Card
Editing*
*A partial list
The World Is Ending, Just As It's Always Been (You should read all of these, but definitely read this one.)
I'm Terrible, Thanks For Asking
This Is What It's Like To Work With The World's Deadliest Pathogens Every Day
If You Get 9/9 On This Quiz, You Should Travel Back In Time And Be A Doctor
Here's Exactly What You Should Keep Around In Case Disaster Strikes
This Is What It's Like To Be On Call For Disaster
If You Can Make It Through This Quiz, You Might Just Survive The Apocalypse
Reading
How to Talk About Suicide on Father's Day, Gawker. "Usually, casual background questions come from people I barely know. Often in group settings. And because I've found the topic of suicide to be a poor icebreaker, generally speaking, I panic. I sidestep. The longer I put off talking about it, the harder and weirder it feels when I finally (if I ever) bring it up. So it best goes unsaid."
I Feel Like I Live in Somebody Else's Body, Racked. "People also tell me to savor this time. 'I hope you're enjoying it!' they say as my son goes all passive-resistance on me, collapsing into a boneless puddle on the floor while I'm trying to put on his coat. 'They will only be this young once.' I know. But I want to say, 'So will I.'" This is beautiful.
Facebook Banned Me For Writing "N*gger" In A Piece About Racism, While Emails Calling Me "N*gger" Still Sit In My Inbox, VSB.
#969 Moderation Mop-Up, continued, because people are still emailing me their thoughts about how a fellow human being should manage her own body., Captain Awkward.
Sofia Coppola's 'The Beguiled' Controversy and What We Expect From White Directors, The Daily Beast.
The Speculative Dread of Black Mirror, The New Yorker.
Lenny Pozner Used to Believe in Conspiracy Theories. Until His Son's Death Became One., New York Magazine.
Jon Ossoff Was Always Going To Lose, MTV.com.
Amanda Weaver on the costumes in Wonder Woman.
My application to replace Sean Spicer, The Washington Post.
And this, from Lainey Gossip.
The week ahead…
TBH, I am just very tired.