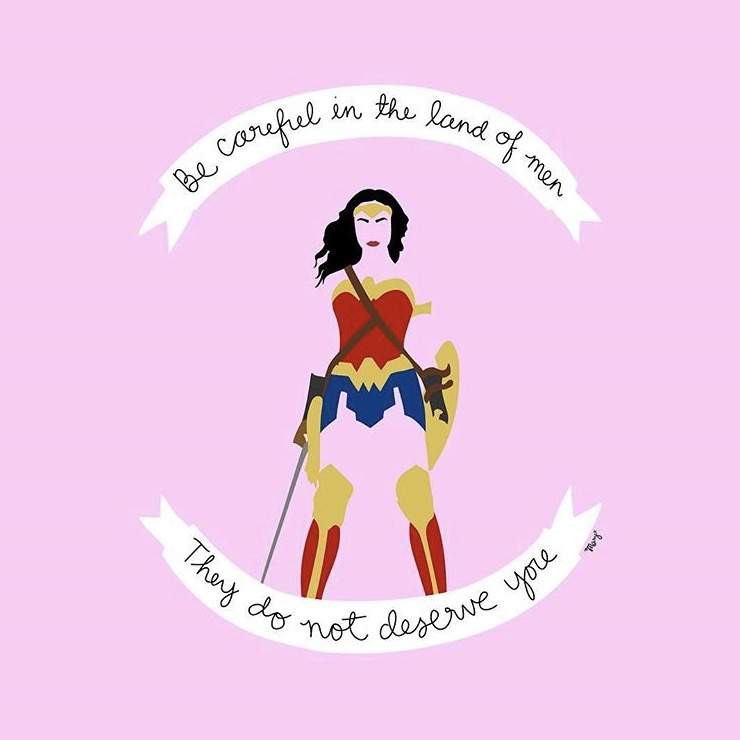 Art: Mary Purdie
Hi, pals! Last week was a busy one for me so it's a short list today…
Writing
What Creative Hobbies Got You Through A Difficult Time?
Editing
26 Stories That Prove Dads Must Be Protected At All Costs
Reading
'God Help America': Philando Castile's Girlfriend Speaks Out After Cop's Acquittal, Huffington Post. Make sure you watch the video of his mother speaking.
Stop Pretending You're Not Rich, The New York Times. "On the one hand, upper-middle-class Americans believe they are operating in a meritocracy (a belief that allows them to feel entitled to their winnings); on the other hand, they constantly engage in antimeritocratic behavior in order to give their own children a leg up. To the extent that there is any ethical deliberation, it usually results in a justification along the lines of 'Well, maybe it's wrong, but everyone's doing it.'"
To understand white liberal racism, read these private emails, KUOW.
How Kim Kardashian Pushed The Boundaries Of Celebrity Pregnancy, BuzzFeed. This is excellent. It's an excerpt from my coworker/friend's new book, which I pre-ordered immediately after reading this.
'Gwyneth glows like a radioactive swan' – my day at the Goop festival, Lindy West for The Guardian.
In Her Shoes: Finding Feminism, Cynicism, And Geena Davis At A Walmart Soda Counter In Arkansas, MTV.com.
Paradise Lost: The Other Side of Reality TV, Jezebel.
'Black Panther' Costume Designer Talks Inspiration, Activism, and Black Lives Matter, ELLE.
17 Little Things I Did To Have An Easier Pregnancy, BuzzFeed. This is just a great post.
17 Tiny Changes That Would Actually Make The US The Best Country In The World, BuzzFeed.
Some Earnest Questions About the Butthole, Answered, Jezebel.
Buying
Perfume samples! So, like year ago I read this post about Le Labo Santal 33 and have been meaning to check it out ever since, but I just never got around to it because the store isn't in an area I go to regularly. Fast-forward to two weeks ago, when I was in LA. As soon as David got in the car for our outing, I was like, "Uhhhhh you smell fucking amazing." He told me he was wearing Le Labo Bergamote 22, so I decided to order samples of both Le Labo fragrances on this (ridiculously named and, uh, sparsely designed) website. I really like them both; 22 is a little more flowery than 33 (and is a bit stronger) and is something I'll probably save for dressier occasions. Meanwhile, 33 is as good as that original post I read makes it sound. Here's how Le Labo describes it:
"Do you remember the old Marlboro ads? A man and his horse in front of the fire on a great plain under tall, blue evening skies…
A defining image of the spirit of the American West with all it implied about masculinity and personal freedom. 
This man, firelight in his face, leaning on the worn leather saddle, alone with the desert wind, an icon so powerful that every man wanted to be him and every woman wanted to have him… 
From this memory is born SANTAL 33: the ambition to create an olfactive form inspired by the great American myth still a source of fantasy for the rest of the world…
 A perfume that touches the sensual universality of this icon… that would intoxicate a man as much as a woman… that introduces our use of cardamom, iris, violet, ambrox which crackle in the formula and bring to this smoking wood alloy (Australian sandalwood, papyrus, cedarwood) some spicy, leathery, musky notes, and gives this perfume its unisex signature and addictive comfort. 
Here is, in a few words, what SANTAL 33 is… An open fire… The soft drift of smoke… Where sensuality rises after the light has gone."
That is…not *exactly* how I'd describe it, or how I feel when I'm wearing it, but I do really like it! It's very woodsy/grassy/earthy and has a decidedly more masculine vibe than 22 (and most fragrances for women, for that matter) but it's also really clean and just smells good. I'm way into it.
The week ahead…
Running a theme week on BuzzFeed!