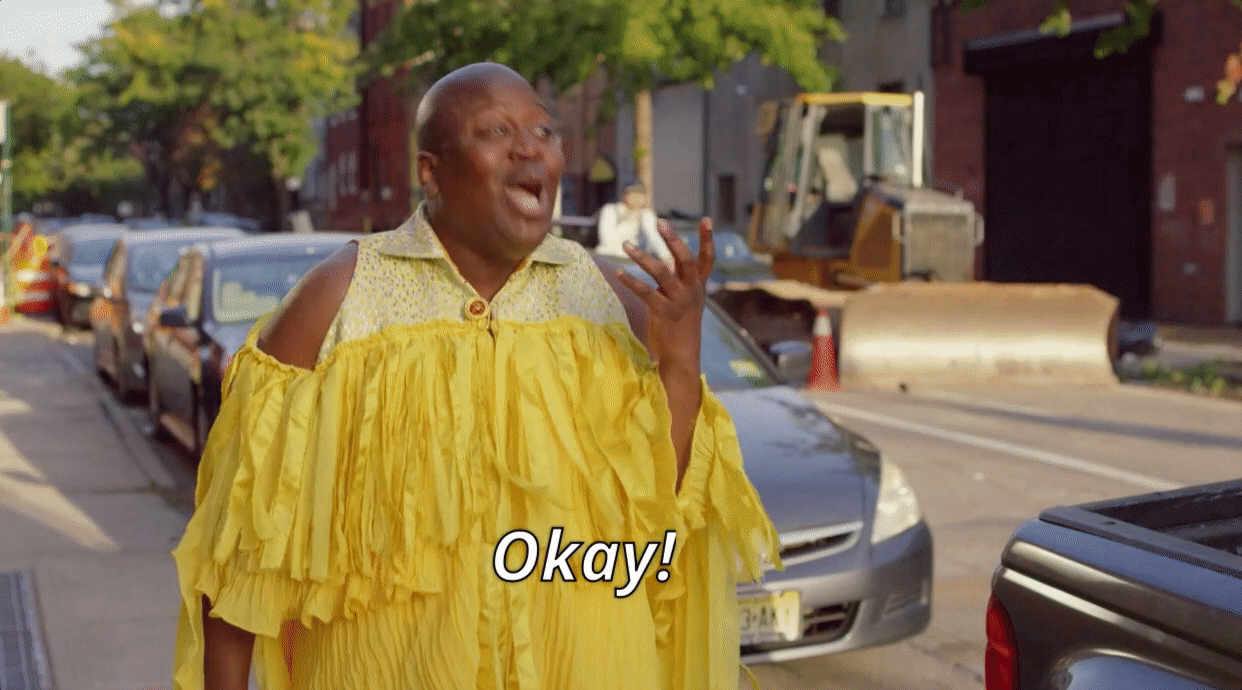 I spent this week in L.A. and I can't say I was a huge fan!!! Like, it was fine, but my hotel legit made me feel like I was in between training sessions for the Hunger Games, and the time difference straight fucked me up. Not like I was jet lagged…but because my brain could not process the idea that everyone I know was experiencing the world three hours ahead of me. It just did not compute. The highlight of my trip was seeing my (sort of) long-lost BFF David. I haven't seen him in 5-8 years (which is WILD), but it was sort of stunning to me how little it felt like had changed (even though so many things have changed). Like, I am still me, and he is still him, we are still us, and our night out was short but also kind of magical.
Here's what else I had going on this week…
Writing
Why you shouldn't raise children to be racially "colorblind"
Tell Us The Simple Meals You Relied On During A Rough Time In Your Life
Also, you can read my review of the Done app here.
Editing
Here's How To Raise Race-Conscious Children
The Internet Has Made The Babadook Our New Queer Icon And Just, Yes
Reading
This Is Not About Laci Green, Patheos. This is a really, really good post about being a good ally and also just apologies in general.
The NYT Crossword Is Old and Kind of Racist, The Outline. I was cringing so hard reading this.
The Gospel According to Glennon, ELLE.
The Long, Winding Tale of Sperm Science, Smithsonian Magazine.
The Story Behind the Woman Who Made WWI Masks Just Like Doctor Poison Wears, Jezebel.
'Friends' Costume Designer Looks Back on 10 Seasons of Weddings, Racked. I didn't really even watch Friends but this was fascinating.
The Struggles of Being a Fat Bridesmaid, Racked.
Weddings of the 0.01 Percent, Racked.
What's the Difference Between a Coffin and a Casket?, Mental Floss. I'm so glad this post exists — seeing people mix these up is one of my biggest language pet peeves!
Block people and pretend they died., bitches gotta eat.
I also read The Residence on my flight to LA and I really enjoyed it! It's a (mostly) light and totally fascinating read. Very good non-fiction beach read.
Watching
The new season of Kimmy Schmidt (not great so far tbh), two documentaries (The Unknowns and Mommy Dead and Dearest), and part of the live-action Beauty and the Beast (on the plane and it was SO BAD OMG).
Loving
These behind the scenes photos of Wonder Woman's Amazons, this video, and this baby.
The week ahead…
Just happy to be back on my own turf!