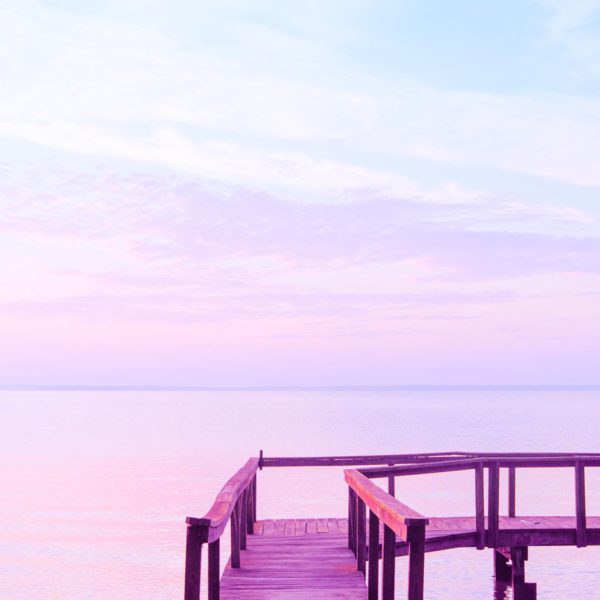 Photo: Matt Crump; buy the print here
ICYMI, I wrote a book! Here's what else I had going on this week…
Writing
Wow, So, Whaboom Guy From 'The Bachelorette' Is The Worst
Reading
Transcript of New Orleans Mayor Landrieu's Address on Confederate Monuments, The Pulse. This is one of the best things I have ever read on this topic. A preview:
"But there are also other truths about our city that we must confront. New Orleans was America's largest slave market: a port where hundreds of thousands of souls were brought, sold and shipped up the Mississippi River to lives of forced labor of misery of rape, of torture. America was the place where nearly 4,000 of our fellow citizens were lynched, 540 alone in Louisiana; where the courts enshrined 'separate but equal'; where Freedom riders coming to New Orleans were beaten to a bloody pulp. So when people say to me that the monuments in question are history, well what I just described is real history as well, and it is the searing truth. And it immediately begs the questions: why there are no slave ship monuments, no prominent markers on public land to remember the lynchings or the slave blocks; nothing to remember this long chapter of our lives; the pain, the sacrifice, the shame…all of it happening on the soil of New Orleans. So for those self-appointed defenders of history and the monuments, they are eerily silent on what amounts to this historical malfeasance, a lie by omission. … Let's start with the facts. The historic record is clear: the Robert E. Lee, Jefferson Davis, and P.G.T. Beauregard statues were not erected just to honor these men, but as part of the movement which became known as The Cult of the Lost Cause. This 'cult' had one goal — through monuments and through other means — to rewrite history to hide the truth, which is that the Confederacy was on the wrong side of humanity."
How Amanda Chantal Bacon Perfected the Celebrity Wellness Business, New York Times Magazine. "I understand that Bacon's success is a product of ambition, luck, privilege and stamina. So why did I covertly order a 16-ounce sack of bee pollen from Amazon on my phone during a three-minute break in our conversation? The answer is obvious: Bacon is a lifestyle guru, and this is what lifestyle gurus do. They insist on a connection between what you buy and who you are. And then they sell you stuff. If they are Bacon, they also pronounce the word guru 'goo-doo,' in what I can only assume is the authentic manner." I enjoyed every word of this.
The Bachelorette Season-Premiere Recap: This Feels Different, Vulture. Even if you don't watch the show, these recaps are great.
Fraught Racial Dynamics in the 'Bachelorette' Premiere, New York Times. Love the point about O.J. and the Hertz commercial.
Inside Hillary Clinton's Surreal Post-Election Life, New York Magazine. "Postmortems offering rational explanations for how a pussy-grabbing goblin managed to gain the White House over an experienced woman have mostly glossed over one of the well-worn dynamics in play: A competent woman losing a job to an incompetent man is not an anomalous Election Day surprise; it is Tuesday in America."
Related: Melissa McEwan on the whole "Hillary is uninspiring" thing. "If you *needed* Hillary to personally INSPIRE you to earn your vote, blaming her for failing to do so is just a deflection of selfishness." This whole thing is so good.
Joy Reid on the idea that the GOP's problems started with Trump. "Trump isn't some interloper. He just figured out how to take your existing product and get it on the Walmart shelf."
Mike Riggs on the idea that "real men" hit back. "If you are poor, and you solve problems with violence, you end up incarcerated. People carry that label for the rest of their lives. Our prisons are full of 'real men.' Battered women's shelters are full of women fleeing 'real men.' The sons of 'real men' grow up to be emotionally stunted, confused, and poor."
11 Years Old, a Mom, and Pushed to Marry Her Rapist in Florida, New York Times. Horrifying.
When spouses don't agree about birth control, Captain Awkward. Captain's advice is great, and the letter is a good one to send to anyone who thinks that making it harder for women to access birth control is morally defensible, or done with women's best interests at heart.
In Wreckage of the Fyre Festival, Fury, Lawsuits and an Inquiry, The New York Times. I know it shouldn't surprise me at this point, but I find the white male arrogance and incompetence at the heart of this story truly breathtaking. This guy is ONLY TWENTY-FIVE YEARS OLD, doen't know how to do basic regular business paperwork, and has a long history of failed businesses/defrauding people. Like…WHO KEPT INVESTING MONEY IN THIS MAN? WHO????
Manchester was an attack on girls, Salon. This is a little slow to start, but the ending really got me.
What If We Cultivated Our Ugliness? or: The Monstrous Beauty of Medusa, Catapult. "Picture a car radio on a long highway in the middle of nowhere, static deforming and shifting as you twiddle the knob, sounding more like a human voice as you approach a signal and then breaking into cacophony again as you overshoot. That's what beauty is like: trying to tune yourself, with minute precision, in a way that makes you legible to the world. The culturally determined wavelength that lets people see you clearly is so narrow, and the further away you are, the more you dissolve into noise." This is fantastic.
Astrology Is Fake, But Brad Pitt Got Owned By A Gemini, The Hairpin. Fave hed from this week. "Brad Pitt is a Sagittarius. A mere child! What was he thinking? He had absolutely no business messing with a Gemini. Geminis are for experts, only. They fuck you up. They may not mean to, but they do. A Gemini will escort you off the premises of your own life and you won't even realize it until you are cuffed and in the back of the van. "
Eulogy for America, The New Yorker. "Dearly beloved, we are gathered here today to say our goodbyes to our dear friend America, who died recently after a brief, intense battle with fascism and a long, slow battle with carbs. Thank you all for coming out to help say farewell. It's not easy. But at least America died doing what it loved most: deep-frying Halloween candy while white men tried to explain to women what jazz is."
Loving
The Keepers (well, "love" isn't quite the right word), Master of None Season 2 (I'm about halfway done), a new puzzle (and a puzzle mat), this cat, and this little girl.
The week ahead…
Four-day week + getting Invisalign!