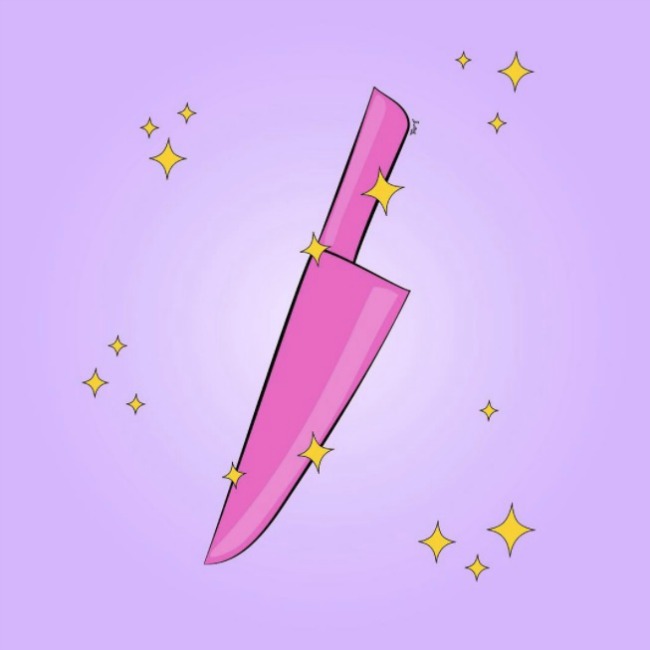 Art: Drawn by Mary
THIS WEEK WAS WILD. Here's what I was up to when I wasn't mashing "refresh" on Twitter at news o'clock every day…
Writing
Gird Your Loins: A LuLaRoe x Disney Collaboration Is Happening
Editing
Rompers For Dudes Are Here And TBH I Don't Hate Them
This Gecko Smiling With His Toy Gecko Is The Purest Thing You'll See Today
Reading
My Family's Slave, The Atlantic.
The Enslaved Woman They Called Lola, The Atlantic. "The sad truth is that he could never fully release her, try as he might. Although my ability to understand the Filipino katulong structure that Tizon describes is clouded by my own cultural and familial context of American slavery, one thing is clear to me about all systems of bondage: emancipation is a process. Enslaved people are not so much set free as they are made free, a long and hard process of reconciliation and reparation that can span years, if not generations, if not centuries. Power, wealth, and labor transferred from one person to another are not so easily reconciled, and most often simply aren't."
Why the obituary for Eudocia Tomas Pulido didn't tell the story of her life in slavery, The Seattle Times. "Obituaries depend on the fundamental honesty of the people who survive to tell the story. Tizon lied to me"
+ this thread and this tweet
Has 'The Handmaid's Tale' Given Us the Scariest Anti-Feminist Villain Yet?, ELLE.com. "This co-option is so pervasive that modern Serena Joys can approach, disconcertingly, from the left as well as the right: She might be a 'pro-life socialist' who cautions you not to prioritize 'social issues' over 'economics.' (They're the same thing.) She might be Janet Robert of Democrats for Life, claiming that her anti-choice views have caused her to be victimized by the Democratic Party, and trying to rile up your feminist outrage by telling you that 'abortion activists claim… that women are too weak to succeed without abortion.' Or, she might just be your female friend who accuses other women of playing 'identity politics' when they complain about any of the above. Whenever a woman's chief political praxis is destroying other women, or elevating herself by aligning with those who aim to roll back women's progress, Serena Joy is in the room."
Samuel Sinyangwe's thread on mass incarceration.
Any Half-Decent Hacker Could Break Into Mar-a-Lago. We Tested It., Gizmodo.
My Mother Wasn't Trash, This Appalachia Life. "She made choices, some good, and plenty bad, but poor people have fewer options when faced with impending and potentially life-changing decisions. Poor people like Mom are often forced to choose from a small number of shitty options, and most of them try to find the one that is slightly less shitty than the others. When people are eaten up mentally and physically by a lifetime of compounded shitty choices, they reach a point where they can't even decide what is best anymore, because they realize that no matter what they do – no matter how hard they try – they are cogs in a broken machine and nobody cares about them anyway. Poor Appalachian people are broken, but not nearly as broken as the systems that keep them poor."
You Must Understand Why You Believe What You Believe — And How You Got There, The Establishment.
Duck Sex and the Patriarchy, The New Yorker.
The 17 Biggest Red Flags From This Season's Bachelorette Bios, Vulture. WELP.
I'm Sorry To Report That Roger Ailes Ever Lived, Deadspin. "An asshole is not a brilliant visionary just because a toilet has a bottomless appetite for what comes out of it."
The Personal-Essay Boom Is Over, The New Yorker.
The Dark Decline of 'Keeping Up With the Kardashians', The Ringer. I've never even seen KUWTK, but I really enjoyed this.
Women Are Sharing Their Worst Mansplaining Experiences And It'll Make You So Annoyed, BuzzFeed.
We Cannot Stand Idly By and Let the RompHim Happen, ELLE.com. "The zipper fly, by the way, is the big difference between a romper and a RompHim. That's what they're selling here: improved accommodations for a penis. If that isn't a metaphor for society, I don't know what is. Bottom line: I am here for male-identified people in rompers. But if you need to change the name to make it not feel weird, I'm going to need you to first hire Tim Robbins to Shawshank you out of that prison of masculinity."
Unpleasant Thoughts You Had, and the Items You Purchased in Order to Stop Having Them, McSweeney's. Wowwwww, me.
Your coworkers are very dramatic, Ask a Manager.
21 Tweets For Millennials Who Are Just Tired Of Bullshit, BuzzFeed.
I also read In the President's Secret Service: Behind the Scenes with Agents in the Line of Fire and the Presidents They Protect and am now reading Raven Rock: The Story of the U.S. Government's Secret Plan to Save Itself—While the Rest of Us Die.
Loving
This summer dress, this video, and this COMPLETELY PERFECT Trump/Russia version of "The Room Where it happens."
The week ahead…
Honestly, just trying to hold on. Also, WATCH THIS SPACE! I intend to have another blog post this week.