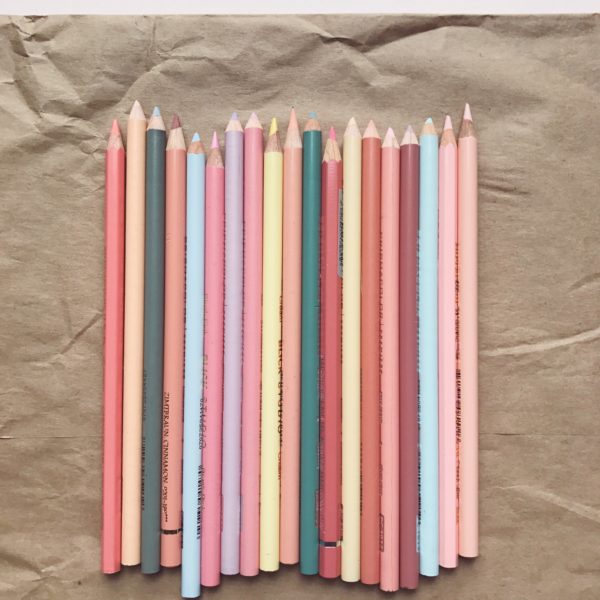 This week, I took all of my direct reports on an outing to the American Museum of Natural History (highly recommend, especially the gem exhibit), built this mint green bookcase (which is SO BEAUTIFUL IRL, and also I'm kind of obsessed with how clearly the directions were written), watched the first three episodes of The Handmaid's Tale, and finished a major work project! Here's what else I was up to…
Writing
Bad News, Y'all: Those Trendy Finger Tattoos Don't Age Well
Reading
On The Handmaid's Tale, Bernie Sanders, And Feminism, MTV.com.
The Handmaid's Tale: The Hidden Meaning in Those Eerie Costumes, Vanity Fair. Loved reading this. The shade of red is truly perfect.
Samira Wiley on The Handmaid's Tale's relevance and feminism in 2017, Vox.
How The Handmaid's Tale Became The Scariest Show Of The Year, BuzzFeed.
A Beginner's Guide to The Handmaid's Tale Universe, Vulture.
The Radical Feminist Aesthetic Of The Handmaid's Tale, BuzzFeed.
What Bullets Do to Bodies, Highline.
Political diversity is a cop-out for overpaid media men, The Outline. All. Of. This.
The Republican Lawmaker Who Secretly Created Reddit's Women-Hating 'Red Pill', The Daily Beast. "When reached for comment by phone, Fisher denied participation in the Red Pill forum, claiming not to know what The Red Pill was. Though he did say he had heard of the men's rights movement, he said he hadn't heard of PUA. 'What is a pickup artist?' he asked. Within hours of contacting Rep. Fisher, and after delivering by email a summary of his apparent connections to The Red Pill kingpin, his two primary Reddit usernames had been wiped, and four blogs connected to him were deleted or made private."
Inside the Story of the Systemic Murder of Osage Indians in the '20s, MEL Magazine.
A Day in the Life of a Food Vendor, The New York Times.
DaddyOFive and the Dangerous Quest for Fame, Vice. This is so fucked up.
The Movie That Completely Upends The Obsessive Woman Archetype, BuzzFeed. (FYI, the last two paragraphs contain spoilers.)
Nevertheless, He Persisted: Tales of Masculine Perseverance, McSweeney's.
Heineken's New 'Woke' Ad Might Be As Bad As Pepsi's, Jezebel. "There's a difference between people having different opinions and people having morally wrong opinions. … What's more, the scripted dynamic here puts the burden of understanding on the person whose very humanity is being denied by their partner. For the experiment to be 'successful,' for instance, the trans woman is required to ingratiate herself to the bigot, but not the other way around. Don't get it twisted: This is not a fair game."
LuLaRoe is refunding everyone for pants that customers say 'rip like wet toilet paper', Business Insider.
5 Ways to Teach Kids About Consent, A Cup of Jo.
I Went to See Matt McGorry Talk About Toxic Masculinity and Left With a Tote Full of Axe Products, Fusion. "When someone asked about his status as a 'woke bae,' he informed everyone that white people shouldn't call each other 'woke' because it's appropriation."
Why Is Asian Salad Still on the Menu?, New York Times.
Inside the Insane Feud Between a Vegan Strip Club and the Steak House Next Door, Broadly. How is this real life?
Aretha Franklin Resurrects 5-Year-Old Beef With Dionne Warwick Via Fax, ELLE.com.
Annnd I read This Is Really Happening (written by my coworker) and it's SO GOOD…I went from crying to laughing so hard I was choking/crying all within a few chapters. Definitely recommend!
The week ahead…
I know everyone says this, but I honestly can't believe it's May! I need to get some new spring clothes.
PS As you think about Mother's Day gifts, consider making a donation to Brooklyn Bail Fund for National Mama's Bail Out Day.