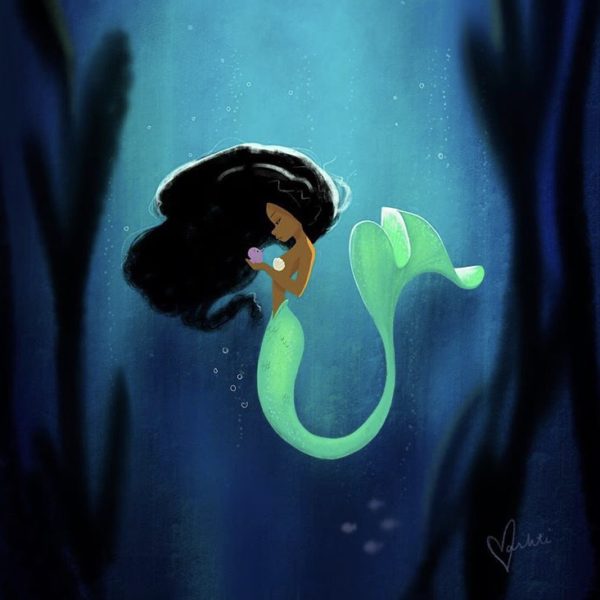 Art by Vashti Harrison; order a print here
Happy Sunday, my hot lil' wire tappers! Here's what I got up to this week…
Writing
17 Times Texans Reminded Everyone They Are Not To Be Messed With
+ a review of There Is No Good Card for This
Reading
I read Milk and Honey and I am still chugging along in A People's History of the United States. Also…
Ask Polly: Am I Pretty?, NY Mag. "So how would that confident, calm person dress? How would she act? How would she spend her time? Do those things. It really is that simple. And that's not faking it or pretending. That's being who you already are; it just doesn't show because you won't let it show, because you're ashamed." This entire piece is very, very good.
I Did Ruth Bader Ginsburg's Workout. It Nearly Broke Me., Politico.
Stop Telling Women Their Feminist Ideas Don't Matter Because of How They Dress, Harper's Bazaar. "There is no magic outfit that will make people who do not want to take you seriously take you seriously. Whatever you choose to wear, if you speak about something people don't want to hear about, it will be used against you."
You Can't Balance Out Racism, Deadspin. "Look at what our national discourse has been reduced to. Here I am writing an essay pointing out that racism is bad. This is kindergarten material. We should not have to have these conversations. Our national media's instinct to normalize whatever is happening among the politically powerful is so strong that they are now writing stories giving positive reviews to a speech in which the president just proposed one of the most baldly racist official government actions that I can remember. The fact that he stuck to the teleprompter does not balance this out."
NBC and the Manufacturing of Donald Trump, Bitch.
When A Woman Deletes A Man's Comment Online, The Establishment. "It has been really freeing, as a woman, to not have to ask permission or apologize for deleting a comment that I do not want. At first I just said no to really blatant hate. But now I delete whatever minimizes, distracts, obfuscates, or annoys — if I feel like it. It's my house and you will get kicked out if you smash my windows, and you also don't get to track mud all over my floors or change my radio station. It has been really freeing, as a woman of color, to be both public and to be able to say, 'no, not here in my space.' It has been empowering to know that yes, I could exist in the world and retain my right to refuse to engage with those who would force their way into my proximity. I don't have to fight each individual foot soldier of oppression; I can keep my focus on the big picture and my fight on where it could be most effective."
What Do We Do with the Clothing of Grief?, Racked.
Saving Nina Simone's Birthplace as an Act of Art and Politics, The New York Times.
White Men Behaving Sadly, Bully Bloggers.
This Is How Your Hyperpartisan Political News Gets Made, BuzzFeed. Woof.
What's In A Name: On Kimmel's Casual Racism, Birth, Movies, Death.
Ivanka Trump And The Aesthetics Of Denial, BuzzFeed.
He's a Local Pillar in a Trump Town. Now He Could Be Deported., The New York Times.
Why You Can't Ever Call an Enslaved Woman a "Mistress", Teen Vogue.
After 130 Years, Harvard Law Review Elects a Black Woman President, The New York Times.
This Far-Right Tweet About "The Future That Liberals Want" Backfired Into A Huge Meme, BuzzFeed.
What Is Your Name? Where Are We? Who Is President? Oh God., Slate.
I Can't Help But Think These Pink Coveralls Would Change My Life, Racked. I…need these? I wore coveralls for a play in eighth grade and remain convinced that they are a truly perfect garment. And the pink!!! I love them so much.
Patrick Stewart Will Look Great Forever, GQ. This is so effing charming.
Sean Spicer's tragic fall from grace as White House Easter Bunny, A.V. Club. "Sean Spicer, the holy fool of the Russian tragedy novel that is our current existence, has been a reliable source of comic pathos ever since his first appearance as press secretary, be it the revelations of his years-long war against ice cream balls, his desperate attempts to laugh off Melissa McCarthy's impressions of him, getting into a fight with the press over where he was born, or any of the many hourly humiliations he endures while attempting to deflect criticism of a president who repeatedly leaves him hanging, twisting in the wind of his baggy suits. But it wasn't always this way."
Loving
Jon Stewart taking the news media to task, this sweet thread, this time traveler, and this tweet.
The week ahead…
Living my life like Alex Jones: screeching, attempting to collect myself, pretending to be sorry, and then screeching some more.