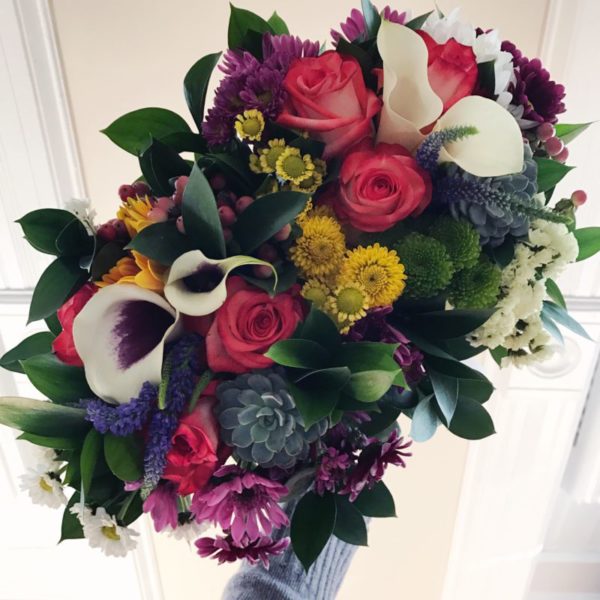 Recently I — and then, totally independently, two different friends did this exact same thing — have used the word "incredible" to describe a current news story, and then followed that up with, "I mean that in, like, the dictionary-definition, literal, like…biblical sense of the word. Like, this is…I N C R E D I B L E." Because it is incredible. It's all so incredible.
The other thing I've found myself saying is "words actually mean things" and "words have meanings." I spent this week writing and editing thousands and thousands of words, so I'd sure like to believe that that's true. But when our president shouts "fake news!" to shut down anyone who dares to criticize him, when white people are constantly telling people black people what counts as racism (hint: it's…nothing, according to them), and when destructive men insist on rewriting history and constructing an alternative present in order to protect their fragile egos, and then turn around and accuse us of gaslighting them…it feels like maybe words don't actually mean anything. Or perhaps words only mean things if certain men are saying them. And it's all just incredible.
Here's what else was on my mind this week…
Reading
Ask Polly: Men Are the Worst, and I'm Married to One!, New York Magazine. God, Polly's answer is full of so many fantastic lines.
The Trash Heap Has Spoken, Guernica. This is a marvelous piece of writing.
Why Do Men Put on Basketball Shorts After Sex?, Racked. I, like, yelped when I saw this hed — I don't know if I've ever been filled with such overwhelming love for men and hatred for men at the exact same time.
If You Care About Food, You Need to Care About Immigration Policy, Eater.
President Trump Has Done Almost Nothing, Politico. "There is a wide gap, a chasm even, between what the administration has said and what it has done. There have been 45 executive orders or presidential memoranda signed, which may seem like a lot but lags President Barack Obama's pace. More crucially, with the notable exception of the travel ban, almost none of these orders have mandated much action or clear change of current regulations. So far, Trump has behaved exactly like he has throughout his previous career: He has generated intense attention and sold himself as a man of action while doing little other than promote an image of himself as someone who gets things done. It is the illusion of a presidency, not the real thing."
Trump's Radical Anti-Americanism, The New Yorker. This is actually quite lovely.
Why you should stop taking the GOP Media Accountability Survey — now., Katie Wohlgenant on Medium.
President Trump, White House Apprentice, The New York Times. "The White House is a toxic mix of ideology, inexperience and rivalries; insiders say tantrums are nearly as common as the spelling errors in the press office's news releases."
The New Twitter Detectives Want To Bring Down Trump Without Becoming Alex Jones, BuzzFeed.
Your Criticism Might Be Valid. It Might Also Be Sexist., Cosmopolitan.com.
29 Disturbing Pictures Of American Life Under Jim Crow, BuzzFeed.
The Story Behind Planet Earth II's Unbelievable 'Iguana vs. Snakes' Chase Scene, Vulture. I watched this video twice and was straight-up YELLING.
75 Years of Crosswords, The New York Times.
How a Decision Journal Changed the Way I make Decisions, Farnam Street.
On "outrage" and "distractions", Sunny Moraine on Twitter.
Why Does This One Couch From West Elm Suck So Much?, The Awl. This is so outrageous; I will legit never look at West Elm the same way again.
Emergency Preparedness Amongst the Liberal Elite, McSweeney's.
34 Easy Ways To Lose Weight Fast, BuzzFeed. "You're more likely to eat junk food when it's in the house. Burn down your house."
Loving
We're Still Not There: A Practical Guide to Resistance, New Yorkers singing "A Whole New World" (yeah, I cried), and this video (also made me cry).
The week ahead…
Really looking forward to Planet Earth II tonight and a day off tomorrow!