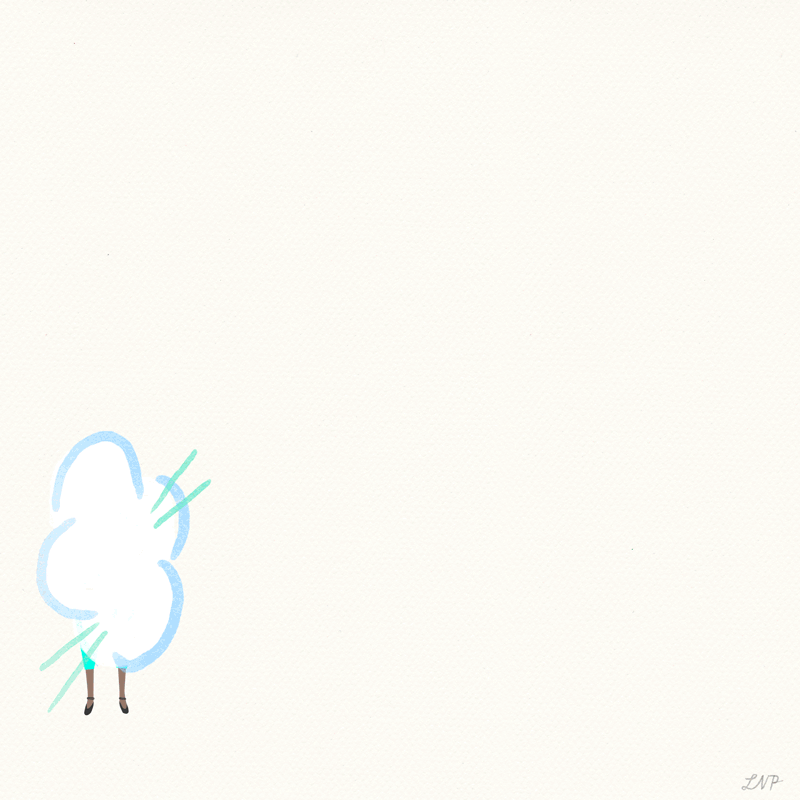 Art: Libby VanderPloeg
Hey, y'all! Here's what I got up to this week…
Writing
14 Of The Most WTF Things That Happened On "The Bachelor" Last Night
Here's How A Jewish Woman's Poem Redefined The Statue Of Liberty
Reading
How to Follow All This Donald Trump News Without Going Crazy, New York Magazine.
How to #StayOutraged Without Losing Your Mind, Mirah Curzer on Medium.
Liberals On the Edge of a Nervous Breakdown, Politico.
How to Build an Autocracy, The Atlantic.
Inside the Trial of Dylann Roof, The New Yorker. This is an important piece, and you should read it all the way to the end. That said…plan to take a walk afterward, or at least look at videos of puppies and kittens. I read it on my way to work on Wednesday and after crying for 20 minutes, it was sort of hard to bounce back and have a normal day.
No Time To Be Nice: Now Is Not The Moment To Remain Silent, WBUR. "Nice people made the best Nazis. Or so I have been told. My mother was born in Munich in 1934, and spent her childhood in Nazi Germany surrounded by nice people who refused to make waves. When things got ugly, the people my mother lived alongside chose not to focus on 'politics,' instead busying themselves with happier things. They were lovely, kind people who turned their heads as their neighbors were dragged away."
Mosque shooting victims: Six men who sought better lives in Quebec, The Globe and Mail.
It's a More Complicated Choice Than Uber Vs. Lyft, Jezebel.
New Law Lets Dads Veto Abortions, The Daily Beast. "Arkansas Act 45, signed by Arkansas Gov. Asa Hutchinson last Thursday, bans dilation and evacuation abortions, the most common abortion procedure during the second trimester of pregnancy. Rushed from filing to law in less than two months, the legislation effectively blocks abortions after 14 weeks by making the safest procedure a felony. The earliest current abortion bans block the procedure after 20 weeks. With no exception for rape or incest, and a clause that allows a woman's spouse or parent to sue an abortion provider, the law potentially allows the fetus's father to sue even in cases of spousal rape or incest, abortion rights activists say. The law could go into effect as early as spring."
LEAKED: The White House's Black History Month Program Of Events, Full Frontal with Samantha Bee on Medium.
Frederick Douglass Opens Twitter Account from Beyond the Grave to Troll President Trump, One Hot Mess.
The Most American Thing, The New Yorker. "I have felt patriotic again in the days since Donald Trump's Inauguration, in those moments when millions of Americans have exposed their civic conscience and gone to protest in the streets. The overwhelming aura in these demonstrations is one of love, the kind that really matters—the kind that can see something appalling and refuse to turn away. Since Trump issued his shockingly cruel executive order on Friday, forbidding entry into the United States to refugees from anywhere in the world and immigrants from a set of majority Muslim countries, the rhetoric that has abounded in clogged airports and public spaces all over the country has been the rhetoric of solidarity and inclusion, of not wanting to repeat history's mistakes."
23 Fascinating Things You Never Knew About The National Parks, BuzzFeed.
What it's like to work for the National Park Service right now, Curbed.
Donald Trump has treated women like sex holes, trophies or trash. Now we're fighting back, The Guardian.
Texas Without Syrian and Lebanese Refugees Would Not Be Texas, Texas Monthly.
The cult of the paranoid Medium post, The Washington Post.
Donald Trump Through a Loudspeaker, Darkly, The New Yorker.
How Putin Played the Far Left, The Daily Beast.
Letter of Recommendation: Hot-Water Bottles, The New York Times Magazine. I mean, sold.
19 books to help children find hope and strength in stressful times: A librarian's list, The Washington Post.
A Thorough Analysis of Beyoncé's Pregnancy Photo Shoot Looks, ELLE.com. "These photos have taken over my entire life. I used to spend eight hours a day trying to get my elected representatives on the phone so I could read them passages from The Hunger Games but all that is canceled. My resistance has become Bey-sistance. I'm literally going to spend the rest of the week faxing my senator photos of a pregnant diva with the note, 'These twins say no to DeVos. Also, OMG TWINS! CAN YOU BELIEVE IT?'"
Pilgrims Without Internet, The Rumpus. "I enjoy my member so much. I know adultery is a sin, but I long to share my member or at least its representation with more and more women every day. This is not a holy thought, yet I think it daily. Goodman Daniels could paint me in the nude, and then I could find means to share the painting with all the women I find comely in the village. No doubt some would make their way to me to savor its prowess in person. A perfect plan but frustratingly beyond reach."
Three gems from the NYT's wedding announcement retrospective: The Roosevelts' Wedding Announcement, Annotated; She Received 65 Proposals, but Never Married; and A Couple Used to Breaking the Color Line.
Winona Ryder Made These 22 Faces During A Speech At The SAG Awards, BuzzFeed. I could not stop laughing when I was reading this.
Actual lone wolves issue rare joint statement: "Stop comparing us to white terrorists", CBC.
33 Political Tweets That'll Make You Laugh Despite *Gestures At Everything*, BuzzFeed.
During My Campaign I Promised to Be a Spineless Colluder, and Boy Have I Ever Followed Through On That, McSweeney's. "This past week, on Holocaust Remembrance Day, people said we would never again let something like that happen. Of course, I agree. Never again — unless opposing racist measures would require an ounce of effort and political capital. We must never forget the suffering of those millions murdered, unless it's a different group, in which case: fuck 'em. These are the lessons our Nazi-fighting ancestors passed down to us so we could decry the punching of Nazis."
I Work from Home, The New Yorker. This is perfect.
And, finally: Would your astrological sign punch a Nazi?
To-dos
Make someone a freezer care package, pay a student's lunch debt, send extra blank cards/stationery to Miriam's Kitchen, and easily find out what the fuck just happened today.
The week ahead…
Doing yoga regularly (I started tonight), plus other healthy things. It's…time.