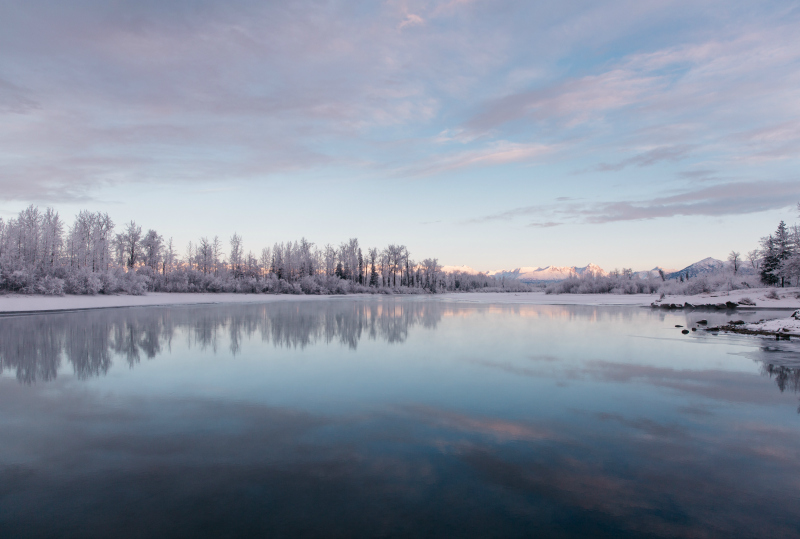 Death to the Stock Photo
Hello and welcome to 2017, the year I've resolved to give this post a unique title each week. Let's get right to it — because I haven't done my standard round-up in two weeks, this one's kind of a long one!
Writing
21 Mesmerizing Winter Gifs That'll Make You Feel Warm Inside
Screw It, Let's Watch A Hot Knife Slice Through Some Inanimate Objects
24 Minimalist Bullet Journal Layouts That'll Get You Hard
8 Tips For Anyone Who Wants To Learn Calligraphy And Hand-Lettering
15 Gifs That Are Basically Porn For People Who Love Paint
15 Products That'll Make You Actually Look Forward To Second Semester
8 Creative Hobbies To Take Up In 2017
"The Bachelor" Season 21, Episode 1: Dolphinately Here For The Right Reasons
23 Moments That Basically Every Bridesmaid Has Experienced
17 Leftovers You're Probably Eating Wrong
19 Products To Help You Take Your Bullet Journal To The Next Level
Reading
The Worst Year Ever, Until Next Year, The New Yorker. "This year is not the worst ever. What hurts so badly right now, I think, is this sense of unexpected retrenchment—the fear that decades of incremental progress will be rapidly eradicated by an empty-headed demagogue who appears to be doing everything on a whim. Perhaps 2016 feels so terrible partly because so many of us felt like we'd come so far."
Dressing the Women in Blue, Racked. I find it so weird that I've never seen any "Blue Lives Matter" folks demanding that all female officers get uniforms and bulletproof vests that are actually made to fit their bodies. HUH SO WEIRD.
100 Tweets That Made Women Piss Themselves With Laughter In 2016, BuzzFeed. God, these are all so good.
Inside Ivanka and Tiffany Trump's Complicated Sister Act, Vanity Fair.
Another, more beautiful America is rising. Trump will be resisted, The Guardian.
The Man Who Cleans Up After Plane Crashes, GQ. This story is intense but really, really good.
The Year in Unsolicited Advice, Hazlitt. "Moisturize your body heavily and don't look at the Instagram accounts of people you don't like. That's basically all you can do."
The Year in Plagues, Hazlitt.
Inside The Million-Dollar Get-Rich Doula Clique, BuzzFeed.
What if a President Loses Control?, The New Yorker.
Obama unleashes tweetstorm on NO ONE BECAUSE HE'S THE GOD DAMN PRESIDENT AND AN ADULT MAN, CBC.
David Fahrenthold tells the behind-the-scenes story of his year covering Trump, The Washington Post.
Trump national security pick Monica Crowley plagiarized multiple sources in 2012 book, CNN.
I've left Twitter. It is unusable for anyone but trolls, robots and dictators, Lindy West for The Guardian. "I'm pretty sure 'ushered in kleptocracy' would be a dealbreaker for any other company that wanted my business. If my gynaecologist regularly hosted neo-Nazi rallies in the exam room, I would find someone else to swab my cervix. If I found out my favourite coffee shop was even remotely complicit in the third world war, I would — bare minimum — switch coffee shops; I might give up coffee altogether."
Tacky, Midnight Breakfast. "'Tacky,' is, of course, a signal that you are losing the race, a way of policing people—and particularly women—by letting them know that they are decidedly outside the bounds. The rules are invisible and unspoken, and you have broken one. Tackiness is a reminder of an ambient atmosphere of judgment: the unseen eyes flinching at the sight of you, the quiet, barely perceived tut-tutting."
Loved ones of people killed in 2016 carry more than 750 crosses down Magnificent Mile, Chicago Tribune.
Becoming Ugly, Jezebel. "We've been told time and time again that prettiness and likability will protect us from harm, that to be good women, we must play by these rules, but this is a lie. Nothing will protect us except for ourselves—and what's more fortifying than a defensive exterior? There are days when all I want is to become a human road sign, a blinking hazard to any man misfortunate enough to cross my path: 'I WANT TO OFFEND YOUR SIGHT. I WANT TO OFFEND YOUR EVERYTHING.'"
A slave mother's love in 56 carefully stitched words, KUOW.
A Guide to Hatchimals, The New Yorker.
The Teen's Guide to the Trump Presidency, The New York Times.
'Eat a Bag of Dicks': An Origin Story, MEL Magazine. "They say necessity is the mother of invention; at some point, it's obvious that we as a society simply realized that telling someone to suck or eat one dick was no longer an adequate insult. We needed to go bigger. To solve the problem, we did some simple math: If instructing someone to suck or eat one dick was a solid sick burn, then surely sucking or eating several dicks, presumably all at once, was even sicker. Problem was, dicks don't bundle themselves, and a phrase was born."
We Rewatched The First Season Of "The Bachelor," And Holy Shit, You Guys, BuzzFeed.
The 30 Most Important Cats Of 2016, BuzzFeed. You will not regret clicking on this.
Marion Pritchard, Dutch rescuer of Jewish children during the Holocaust, dies at 96, The Washington Post.
The story of a courageous WWII hero who saved 2,500 lives, Mackenzi Lee on Twitter.
Patagonia Catalogue Copy Revised to Better Reflect My Lifestyle, McSweeney's.
Charged a Fee for Getting Arrested, Whether Guilty or Not, The New York Times. Ugggghhhhhhh.
A Friendship for a More Tolerant America, The New Yorker.
To Understand Pizzagate, It Helps to Understand Cults, NY Mag.
If You're in the Fight, Get Ready to Do the Work, Dame Magazine.
Debbie Reynolds' Legendary Gossip Game, BuzzFeed.
True Story: I'm 36 + I Live With My Sisters, Yes and Yes.
All the Buzzy, Prestige Dramas Guys Won't Shut Up About Are Just Manifestations of the Male Id, Glamour. "The same way that a snob might peer down their nose at the diner who orders the wrong wine and the athlete brushes off the imp who can't lift, the cool guy is taken aback, aghast, personally offended as he asks, 'What do you mean you aren't watching [show]?' It only furthers my resolve to stay away from [show] forever. Besides which, so often, the hype is unmerited. Ahem, True Detective."
33 Things That Were Originally Called Something Completely Different, BuzzFeed. This is WILD!
Letter of Recommendation: Grandma's Teenage Diaries, The New York Times. This is delightful.
100 Tweets That Prove Black Twitter Was The Real MVP Of 2016, BuzzFeed. I laughed out loud multiple times.
Hipsters Broke My Gaydar, The New York Times.
21 Tumblr Jokes About Boyfriends To Make You Laugh, BuzzFeed.
Loving
This illustrator, Chargaux (seriously, have been listening to them all weekend), these teens' dance moves, 3% on Netflix (inspired by this post), this incredible butchering of a simple phrase, this tweet and this one, A 2016 Retrospect As Depicted With Wigs, and the NEWS TO ME that you get six months free of The Washington Post with Amazon Prime and then it's just $4/month after that!
The week ahead…
Same old thing: work, hanging out, journaling, wearing two pairs of socks and still not being able to feel my toes, etc.