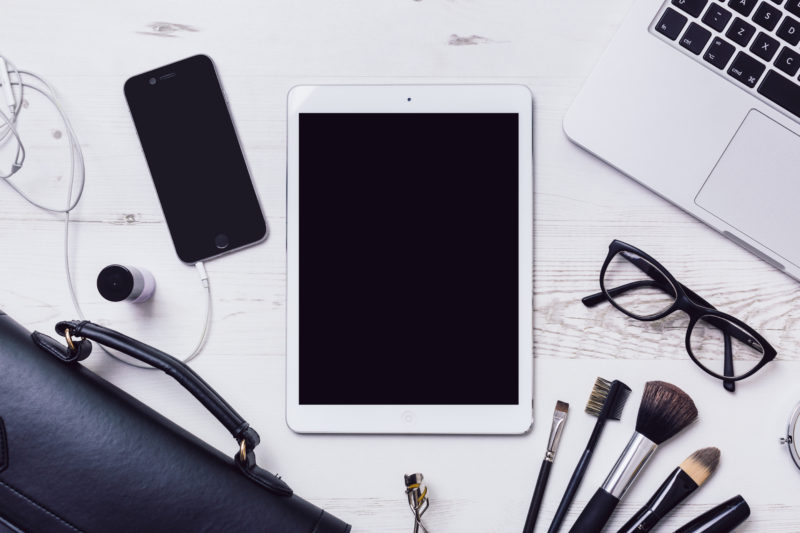 Photo: Death to the Stock Photo
2016 produced a lot of great Internet, a sampling of which I've rounded up below. Tell your Pocket to gird its loins! (FYI, all the links will automatically open in a new tab.)
Here Is The Powerful Letter The Stanford Victim Read Aloud To Her Attacker, BuzzFeed. This is, without question, the most moving thing I read this year.
What to do when you're not the hero any more, NewStatesman. This was published in late December 2015, but I'm including it anyway because 1) I read it in January, 2) things published in December never make it on any best-of lists, and 3) it's just so damn good and really stuck with me.
I'm a Previvor, Catapult.
The Funny Thing About Abusive Relationships, NY Mag.
St. Teresa and the Single Ladies, The New York Times.
What To Expect When You're Expecting The Collapse Of Society As We Know It, BuzzFeed.
About Writing While Loving Blackness and Hurting White Feelings, Awesomely Luvvie.
Ask Polly: Why Did My Dream Man Dump Me?, New York Magazine.
How I Learned to Stop Worrying and Get in Formation, Seven Scribes.
Why Everyone on TV Has the Same Hair, Racked.
Chris Christie's wordless screaming, Washington Post.
What it's like to be that fat person sitting next to you on the plane., Future Travel.
Out Here, No One Can Hear You Scream, Highline.
The Reckoning, Texas Monthly. This story is…remarkable, truly. I wept a lot.
The Vast Bay Leaf Conspiracy, The Awl.
The rise of American authoritarianism, Vox.
On Race, Good Intentions, and the Benefit of the Doubt, The Toast.
The Secret Shame of Middle-Class Americans, The Atlantic.
How Blac Chyna Beat The Kardashians At Their Own Game, BuzzFeed. This…made me interested in the Kardashians for the first time ever.
Hillary Clinton's Campaign Was Never Going to Be Easy. But Did It Have to Get This Hard?, New York Magazine.
A Renegade Muscles In on Mister Softee's Turf, The New York Times.
How to Cover Donald Trump Fairly: A Style Guide, The Washington Post.
Princess for a Day, Disney Bride for Life, Racked.
Hunger Makes Me, Hazlitt.
The Audition, The Stranger.
Our Fancy Foods, Ourselves, Eater.
Am I Going to Write About Murdered Black People Forever?, Jezebel.
I'm proud to announce that I was the one who bought George Zimmerman's gun. And once I destroy it there will be only four Trump horcruxes left., McSweeney's.
Why Do So Many Men Whisper 'Hey' After Fucking You?, Jezebel.
The Rabidly-Followed Leggings Brand You Can Only Buy on Facebook, Racked.
Today's Vagenda, Sara Schaefer on Medium.
When Will New York City Sink?, New York Magazine.
Marie Kondo and the Ruthless War on Stuff, The New York Times Magazine.
My Four Months as a Private Prison Guard: A Mother Jones Investigation, Mother Jones.
Ask a Former Drunk: How Do You Start Sobriety?, Jezebel.
When My Grandkids Ask Me What I Did to Fight American Fascism, I'll Proudly Tell Them I Tweeted a Few Times., McSweeney's.
The Uber Killer: The Real Story of One Night of Terror, GQ.
'The Arrangements': A Work of Fiction, The New York Times.
A Celebration of the Beautiful, Lightly Deranged PR Emails We Get From Period Undie-Makers Thinx, Jezebel. Update: Chelsea has left Thinx! She sent a good-bye email to all her ~squirrelfranz~ (myself included) a couple weeks ago.
Why Am I So Fat?, Sara Benincasa on Medium.
This election isn't just Democrat vs. Republican. It's normal vs. abnormal., Vox.
The 24-Year-Old Coca-Cola Virgin, Eater.
No, I'm from New York, The New Yorker.
He Had His Reasons, Granta. (Note: graphic descriptions of domestic violence.)
Ask Polly: Why Do Women Obsess About Babies and Fertility?, New York Magazine.
Baltimore vs. Marilyn Mosby, The New York Times Magazine. This is just…grim.
How to Be a Writer: 10 Tips from Rebecca Solnit, Literary Hub. I should set an iPhone reminder to read this every Sunday.
Hillary Clinton for President, The New York Times.
A Closer Look at Debate Makeup, Racked.
"You Girls Having Fun?", Eater.
Ted Cruz and his conscience amicably part ways, The Washington Post.
This is Not My Beautiful House, Kim France on Medium.
Donald Trump, Shamer in Chief, The Nation.
I Was Pregnant, And Then I Wasn't, BuzzFeed.
Children Don't Always Live, The New York Times.
A Time for Refusal, The New York Times.
How Trump Made Hate Intersectional, New York Magazine.
White nationalists? Alt-right? If you see a Nazi, say Nazi, The Guardian.
On Rural America: Understanding Isn't The Problem, Forsetti's Justice.
That Time I Almost Stabbed A Couple Rednecks Who Saw My Headwrap And Assumed I Was Muslim, VerySmartBrothas.
Now Is the Time to Talk About What We Are Actually Talking About, The New Yorker.
Happy reading!