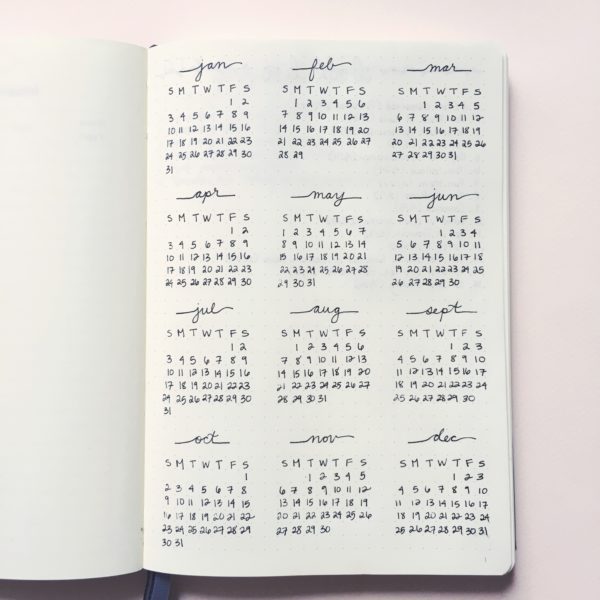 It's been a trash year, but amidst all that, I did manage to do some work that I'm proud of! So if you don't mind me getting meta (and bragging) for a moment, here are my favorite things I published in 2016…
WTF Is A Bullet Journal And Why Should You Start One? An Explainer + Here's How To Use A Bullet Journal For Better Mental Health. The first post was actually pretty challenging to write and to figure out photos/art for; bullet journaling is so simple to do but surprisingly hard to explain. But it performed better than I expected, and people still link to it as a "start here" post, which I take as a huge compliment. I also know that it put bullet journaling on a lot of people's radars — both average people and media outlets — and inspired a good number of people to start bullet journaling. The mental health post also took a while (though this time I wisely made the decision to have one of our photographers shoot the photos), and because it was basically aiming to reach a niche of a niche audience, I didn't expect it to do that well, but thought it was worth doing anyway. But! It now has more than 750K views, which is wild, considering the narrow focus. Plus, the feedback we got on it was so wonderful!
Wedding Etiquette Rules Every Grown-Ass Adult Should Know. This post was Terri's idea, and so much credit is due to her — she really did the heavy lift here — but I am proud of the things I contributed and did to shape it, and I love the final product a lot. (I'm also just so proud of her, my first — and, until this week, only! — direct report, and my shining star.)
In Defense Of Cottage Cheese. This was just really fun, and I was able to turn it around pretty quickly, which felt good, as I am a bit out of shape in that regard. (Me every time I try to write something quickly these days: *hands on knees, breathing heavily* I used to be a blogger back in my day…till I got that injury senior year…)
For Everyone Who's Ever Loved Someone Who Loves Sports. I will never not be proud of having written a rhyming poem. I had actually been trying forever to write something kind of ranty about how I feel about men and sports and nothing was really working…and then one day I had the sort of weird thought that maybe if I started writing it as a poem it would help me push through the writers block. (I…do not know why I had that thought??) Anyway, it worked! Working on this was also when I realized that I could write fiction — like, that there is a specific type of writing where you have permission to make things up, which had simply never occurred to me. This was…actually sort of an important realization!
My Food Diary, Re-Written by a Celebrity Features Writer. This idea has been in my head for years, and I finally sat down and wrote it! It was also on The Hairpin, which is neat!
I Tried The Hipster Toothbrush That's All Over Facebook And TBH I Loved It. This post was definitely experiment for me — I wanted to see if I could combine a product review with more of a dive into the company's background and make it interesting and fun and servicey. It was hard for me to fully envision the flow and format at first, but I am really happy with how it turned out.
Make America Rape Again. Originally published on Facebook, this was one of those where, like, the spirit took over and I sat down and started writing feverishly and didn't move until it was done.
Re: why I don't carry a knife for self-defense. My emails are where I do some of my best work, TBQFH. This one makes me chuckle every time I think about it.
How My Glasses Showed Me That I'm My Father's Daughter. I wrote about how this post came to be here. I hope you all enjoy this one because I open up about really personal things on the internet, like, oh…once every seven years or so!!!
And, finally, this Tweet.
Also, much love and thanks to Jess Probus and Rachel Sanders, who edited me this year!
Next up: the best things other people wrote in 2016!