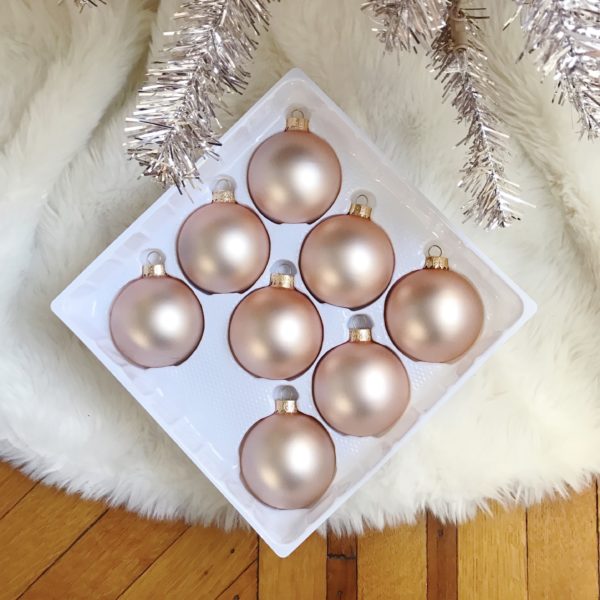 When I wasn't freezing my ass off or getting supremely intoxicated at the BuzzFeed holiday party, here's what I was up to this week…
Reading
Notes from the Resistance: A Column on Language and Power, LitHub.
On Optimism and Despair, The New York Review of Books.
Seth Meyers Is Going to Tell You the Truth, One Trump Joke at a Time, Vulture. Love him and highly recommend his "Closer Look" segments — I watch them in the morning when I'm getting ready.
The Year in Giving Up, The Year in Blame, and The Year in Avatars, Hazlitt.
The Key To Trump Is Reading Him Like A Celebrity, BuzzFeed.
Ivanka Trump Will Not Fix "Women's Issues"—She Will Distract From Them, ELLE.com. "Patriarchy has always had room for the Exceptional Woman—the one woman smart enough, sweet enough, strong enough, soft enough, pure enough, sexy enough to satisfy all of our culture's contradictory demands on women, and thus make it to the top of a sexist system on merit alone. Patriarchy needs that woman. She provides men with an excuse to blame women for their own pain and struggles while simultaneously assuring women that sexism only needs to be outwitted to be overcome. She tells us that the system is survivable for women—you simply have to be the right kind of woman."
Remember the 'Thucydides Trap'? The Chinese Do; Trump Clearly Does Not, The Atlantic.
'I Feel Like a Fraud': Confessions of a Broken-Down Domestic Violence Lawyer, Broadly.
We should be kind to America's First Victim — Melania Trump, NewStatesman. I don't agree with everything in this article — I don't think people need to be kind so much as be mindful — but how we talk about white women living in a patriarchy has been on my mind a ton lately, so I found this interesting and relevant.
The True Story Behind All Those Fake Articles About Celebrities Moving To Small Towns And Cities, BuzzFeed.
The Politics of Self-Obsession, The Ringer.
How the World Closed Its Eyes to Syria's Horror, The New York Times.
My President Was Black, The Atlantic.
Leonardo DiCaprio meets with Donald and Ivanka Trump to discuss green jobs which leads back to Wendi Deng, Lainey Gossip.
The Perfect Weapon: How Russian Cyberpower Invaded the U.S., The New York Times.
Trump Grill Could Be the Worst Restaurant in America, Vanity Fair. My god, this is a thing of beauty.
North Carolina governor signs laws restricting successor's power, Politico.
Good twitter threads: Anand Giridharadas on tech giants meeting with Trump, what Aleppo looked like before it was bombed, a whip made just for white women in the antebellum South, avoiding becoming "internal emigres" under authoritarianism, on Trevor Noah and the Overton Window, a few good ways to humble your man, and an excellent wait to shut down dudes who complain that POC would not exist in medieval-themed video games.
We Found The Creator Of The Sad Kermit Meme And She's Got A Vault Of Kermit Memes, BuzzFeed.
This 90-Year-Old Lady Seduced and Killed Nazis as a Teenager, Vice.
The Last Unknown Man, New Republic.
'Jackie' The Scammer, MTV.
REVIEW: Passengers Soils Its Escapism With Repulsive Reveal, CBR.
The Unwilling Model Faces of White Supremacy, Racked.
How to Deal with Static, Coveteur.
Here's the Most Effective Way to Say No to Things You Don't Want to Do, New York Magazine.
Collateral Beauty Is a Misguided Astonishment of Hollywood Therapy, LA Weekly. (Watch the trailer before reading.)
4 Christmas Dresses That Say, 'I've Never Had a Dick in My Mouth', Reductress.
An Imagined Date Between Two Straight Men, The New Yorker.
I Don't Read The News Anymore, And It's Great, The Awl. This actually made me laugh through my tears for a few seconds heartbreaking video from Aleppo.
19 People Who Need To Stop Cooking Immediately, BuzzFeed. I love this meme so much and giggled through this entire post.
Loving
This poem parody, this amazing post from the bullet journal FB group I'm in, "got the morbs", the most-read Teen Vogue stories from 2016, RuPaul nailing it, and this tweet.
Comfort & Joy
DIY Project: Tiny Doors — I don't think you understand how much I love tiny things, or how happy this made me. I got this bathrobe (c/o) about six weeks ago and can honestly say that everything in this review is 100% true and I strongly recommend it to help you get through these trash times. (Also, Dallas has this one and likes it if you are looking for more sizes. Also also, the pics in the Racked article make it look like it's fleecy/furry, but it's definitely standard terrycloth.) And if you're in NYC and still need Christmas gifts, I can't recommend the Union Square Holiday Market enough — I bought so many delightful things there this weekend!
The week ahead…
Christmas! PS I'll be posting the best things I read in 2016 later this week (but not posting next Sunday) so keep an eye out for that!