As my IRL friends know, I keep my wardrobe pretty small and I have no qualms about wearing the same exact outfits over and over again. (I often just buy doubles of the things I love instead of buying a wider variety of clothes.) I buy a few new things, like, four times a year, and usually sort of all at once. In September I bought a few new things for the colder weather, and since I really love everything, I thought I'd share them here! Everything is extremely cozy (v. important) and goes with my standard uniform of white jeans, a pastel or neutral top (usually a sweater or sweatshirt), and tan/beige/taupe shoes. (You can see a previous iteration of this uniform here; you'll see that very little has changed.)
Anyway, here we go!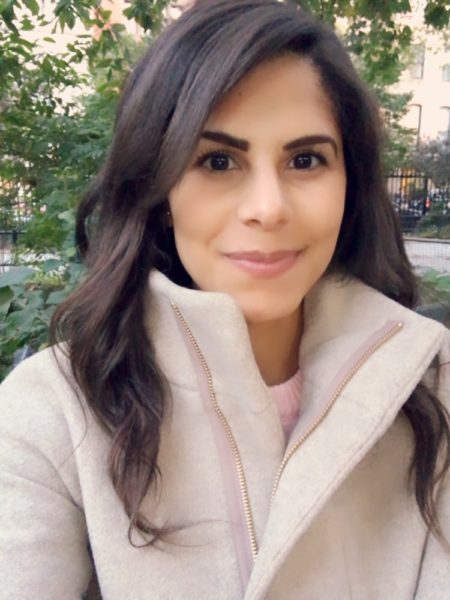 1. Sole Society Romy booties in taupe. After deciding I wanted booties (like, a year after everyone else did), I finally pulled the trigger on these. (I really loved these and these — I really love the look of booties with a little bit of heft around the ankle — but I played it safe and went with the ones with the lowest heel height.) The Romy booties have enough of a heel to make it seem like I'm trying, but are still 100% manageable for the amount of walking (minimum of 30 minutes) that I do every day. I've been wearing them a lot since I got them and they are great! BTW, you can use the code IAF_V7E6A3 to get 20% off your Sole Society order. (Also if you shop Sole Society using this link, I'll allegedly get $25 to spend at Sole Society, but I'm a liiiiiiiittle skeptical that that is true, TBH. IDK. Use the link and the code, I guess, and we'll see what happens?)
2. ASOS Ultimate Boyfriend Sweat. I bought the nude in a petite US 6 (because the nude was sold out in the regular) and am really happy with the fit and the color. (The exact one I got is also currently sold out, but there are other colors/sizes at the link.) I wasn't sure how it would fit but it's perfect (it's on the longer side — you could definitely wear it over leggings) and is SUPER cozy.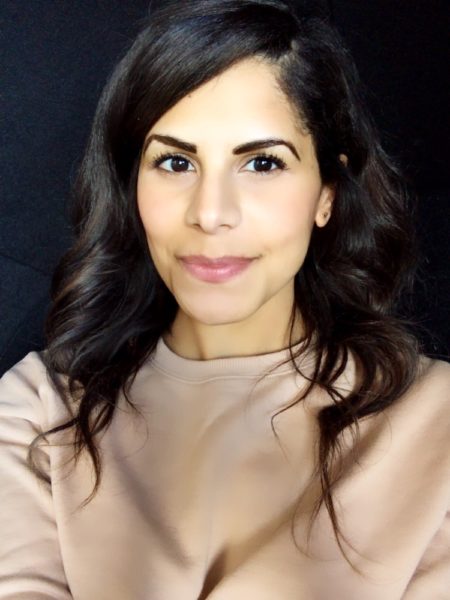 (Me wearing the sweatshirt in the spot with the best selfie lighting in the BuzzFeed office)
3. L'Ecoles Des Femmes Sage Comme Une Image sweater. I came across this brand on Instagram one day and when I went to their site, there was a 50% off sale so I bought this sweater. (P.S. There's currently a 55% off sale happening sitewide! I used it to buy this sweatshirt.) The sweater is really really soft and cushy and just feels really nice on my skin. This was a total impulse buy, but it totally worked out.
4. Uniqlo plaid flannel shirt. I bought this in pink plaid, though I had to order it online because there were only two left in the store and neither were my size. The flannel is really soft and I love the pink. (You can browse a bunch of other color options here; I may get a second one in a different color because it's SO comfy and cozy.) FYI, I got a size small and it's still SUPER roomy on me. It's totally fine — it's a casual "boyfriend" (ugh) fit and looks good over skinny jeans — but if you prefer a slimmer fit or want to layer it under sweaters, you should size way down.
5. J. Crew Factory City Coat in Heather Stone. I initially tried on the regular J. Crew version of this coat (aka the Cocoon Coat), which my friend Lauren has and loves and says is super warm (and she lives in Chicago). I liked it, but I didn't $350 like it, or even $230 like it, which is about what you can expect to pay with one of their frequent coupon codes. So I went to check out the J. Crew Factory options, and saw that they had a version that was much cheaper (regularly $228, but pretty much always on sale). Of course, it's less expensive because it's lower quality, but that's actually fine with me in this case because I'm not looking to be buried in it. (I've also had great luck, quality-wise, with the many items I've bought at J. Crew Factory over the past few years.)
I initially took a risk and ordered the 4 petite (because they don't keep petite sizes in stores for you to try on!?!) and the sleeves were a liiiiitttle too short, so I exchanged it for the 4 regular and it fits perfectly. It's soft and cozy and I really love how it looks on. (I'm wearing it over the L'ecole sweater in the photo up top.) If they ever make the original Cocoon Coat in mint green or blush pink, I would absolutely pay more for it. But I was fine with spending $135 for this color/quality level.
Things I may still buy: an Everlane crewneck sweatshirt, an Everlane cashmere sweater, and this beautiful cape that had me channeling my inner Samantha Parkington.