This week was very tiring, for reasons both too mundne and too complicated to explain here. (There should be a German word for exhaustion due to such circumstances.) On Friday afternoon, a real downer of a security meeting at work was followed by a special kind of 4 p.m. office-wide loopiness that reminded me of the scene in Mean Girls when the teacher says, "Come quick! They've gone wild. The girls have gone wild." It was at this point that my coworker and friend Jess, who sits next to me, said, "We're all gonna die." And then in a more positive tone: "But it's fine… I'm tired."
And we all laughed because that statement pretty much sums up how everyone was feeling this week.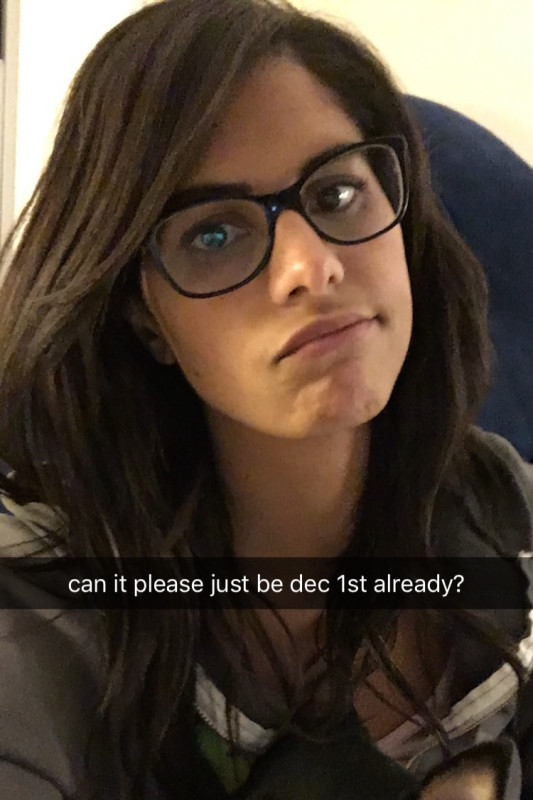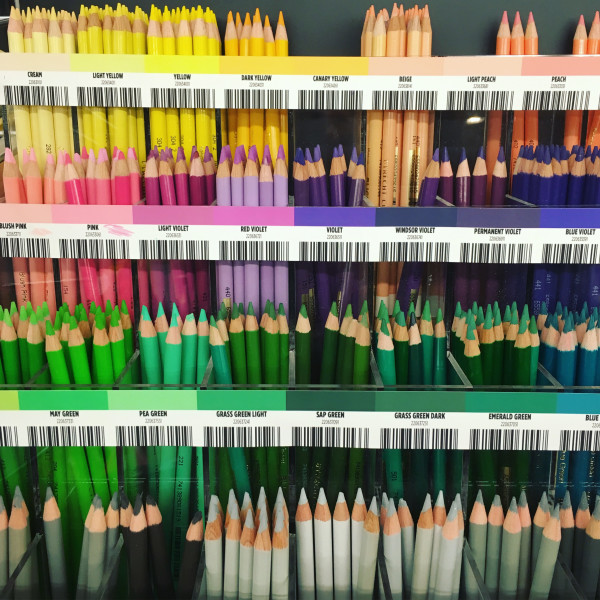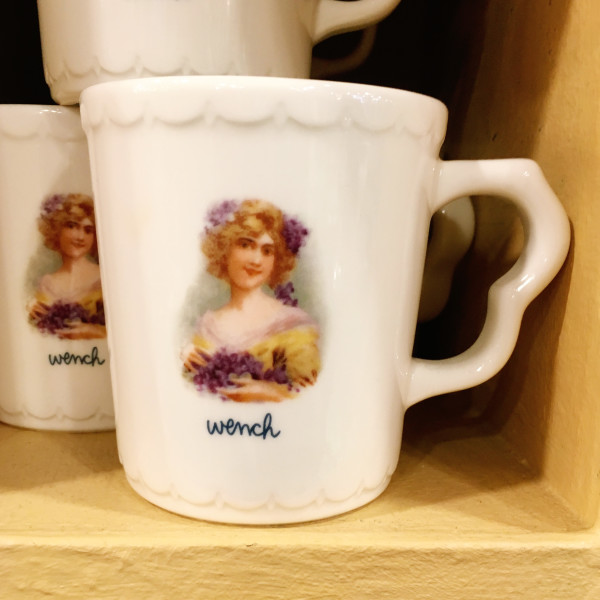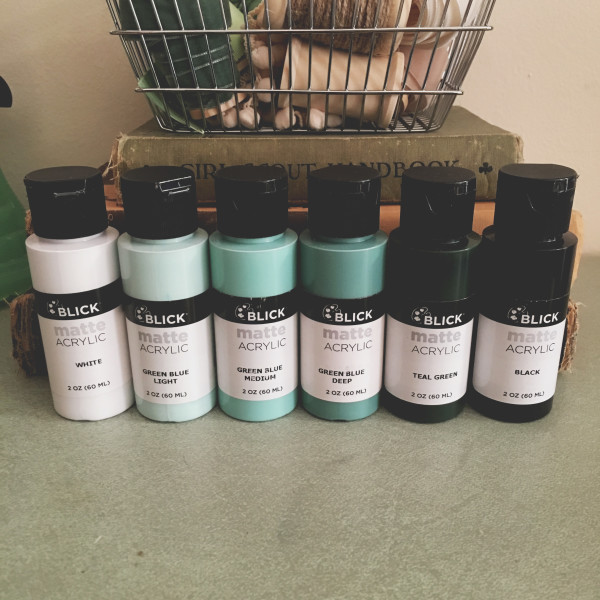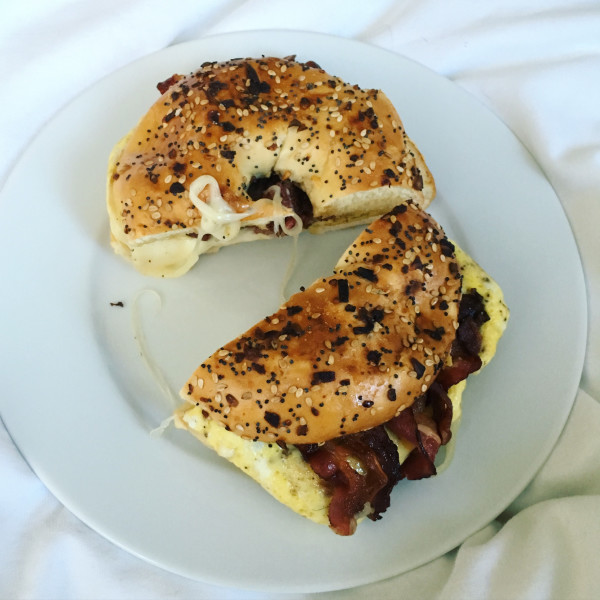 One highlight of this week was when Jess and I went shopping for a DIY photo shoot that's happening this Tuesday, and ended up spending a couple hours in Blick and Michaels like a couple of coked-up housewives who just got their allowance. Every store in Manhattan suddenly became 100 degrees this week!? So we were like… feverishly encouraging each other to buy things like teeny clothespins in Michaels. "They're on sale! AND we have this special 30 percent off coupon! It would be more expensive NOT to buy them!!!"
I've been working on a ton of DIY projects this week. Today I went into the office to get a bunch of shit done and while I did get shit done, it wasn't a particularly fun or even satisfying kind of getting shit done. I ran a bunch of city errands — again, in very warm stores — and planned to bring a bunch of heavy/bulky things home with me so I didn't have to bring it on the train during rush hour tomorrow. Lugging all of said shit, I trekked to the most twee and adorable pencil store ever to pick some items up for Tuesday's shoot.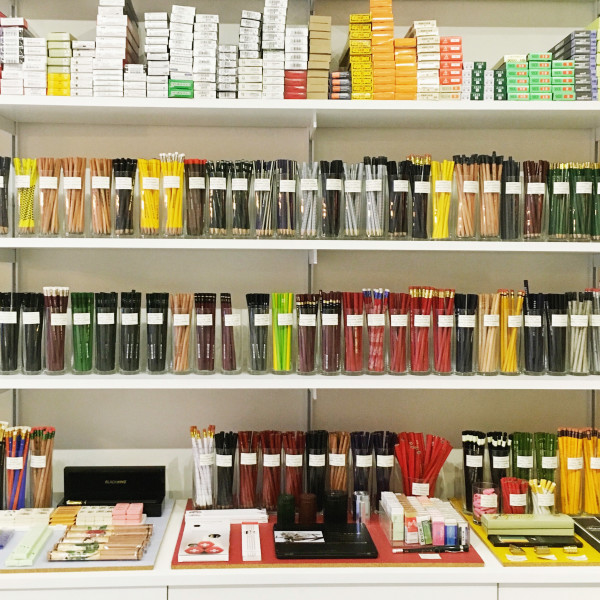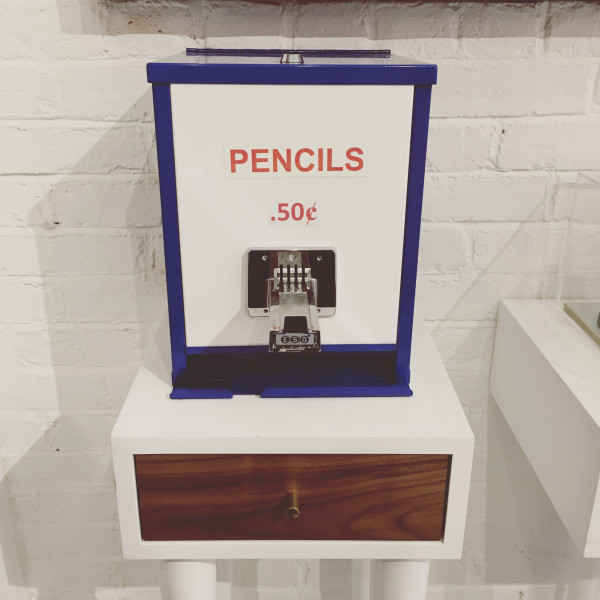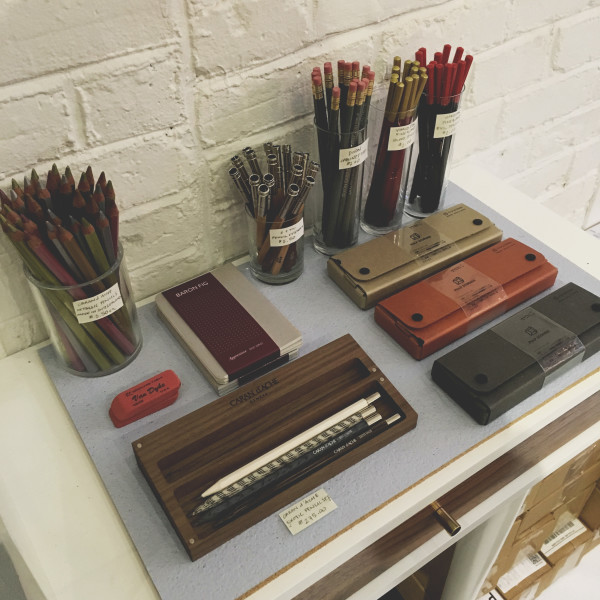 After realizing I could not, in fact, buy every single pretty pencil along with a $500 pencil sharpener, I trekked back to the train… only to have one of those sort of NYC subway experience that is just hell on earth. While carrying alllllllll my heavy shit.
I. Am. Over. It.
Moving on… I spent most of my week editing (including this piece, which I love) and prepping for this shoot instead of publishing new content of my own, but here are the things that had me entertained this week…
My mom's kindergartners. My coworkers and I were crying laughing at all the photos she was texting me.
Mockingjay: Part 1. Somehow we never got around to seeing the third Hunger Games?! It is SO GOOD. My favorite of the series so far and now I'm geeked to see Part 2.
This Is What They Did For Fun: A Modern-Day Lynching In Mississippi, BuzzFeed. This is a must-read story. (Warning: it's also a cry-on-the-subway kind of a story.) I read this after reading some really frustrating, narrow-minded bullshit about what's happening at Yale, Mizzou, and other college campuses, and it was just impossible not to make the connection between the experiences of black college students and what happened in this story. The racist teenagers in the Mississippi case started with the exact same kind of harassment that black college students are reporting on campus… and yet somehow, people still dismiss the students' concerns or simply don't get why they don't feel safe. Well, because you never know which racist is the one who is going to be satisfied by just throwing a beer bottle at you, and which one is going to throw a beer bottle at you and then actually fucking beat you almost to death and then run you over with their truck, is why.
How To Handle The Holidays When You Can't Go "Home", Gothamist.
The murderers next door, The Guardian.
Here's What You Need to Know About HIV Before You Read Anything About Charlie Sheen, Mic.
Zola Tells All: The Real Story Behind the Greatest Stripper Saga Ever Tweeted, Rolling Stone.
President Obama's "Folks Wanna Pop Off" Is The Blackest Thing That Ever Happened This Week, Very Smart Brothas.
Selfie, Rachel Syme on Medium. This article was the subject of a lot of conversation in my office this week.
Unfollow, The New Yorker. Another piece everyone was talking about.
27 Ways To Celebrate International Men's Day, BuzzFeed. I loved this.
Nicki Minaj Reads "Still I Rise" by Maya Angelou. Here. For. This.
26 Penis Facts People Wish They Knew When They Were Younger, BuzzFeed. This made me laugh so hard.
New Yorkers On Their Lunch Breaks In The 1970s, Gothamist.
First Got Horny 2 U, SNL.
Everything You Need To Know About Lush's Bath Bomb Factory, BuzzFeed.
Dinner Party Tips from 15 Genius Hosts, A Cup of Jo.
Why You're Not Having Sex on the Death, Sex, & Money podcast.
This stress sausage (and, really, that entire site), which was being shared and intensely discussed during the office loopiness on Friday.
Also tonight I'm so excited to read New York Magazine's cover story on Bed-Stuy. I read the one they wrote in 2005 when we first moved here last year with great interest — it's a great story both on this neighborhood and also gentrification in general — and I'm really eager to read the new piece.
The week ahead…
Photo shoot on Tuesday, low-key photo shoot on Wednesday, and spending Thanksgiving in NYC. I'm making lasagna soup and am excited to burrow and relax and practice calligraphy. I would like Thanksgiving so much more if everyone could get on board with wearing funny hats, weird/amazing drunk taxidermied squirrels, and expressive pumpkin pies.