Like most people with functioning mouths, I enjoy eating bacon. And I've finally found the best way to cook it so I don't end up with grease everywhere and curly, unevenly-cooked bacon.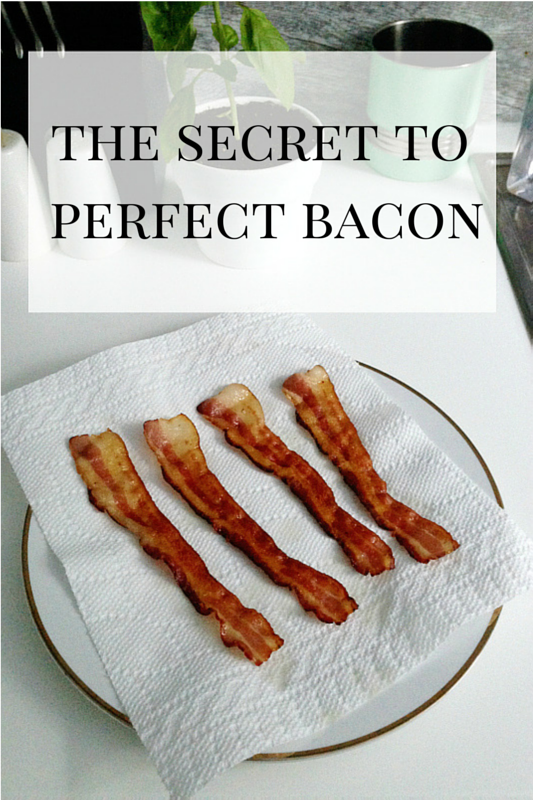 1. Take the package of bacon from the fridge and let it sit on the counter for 15-20 minutes, slowly going from chilled to something nearer to room temperature. (Even letting it sit for 10 minutes helps.)
2. Put the bacon into a room-temperature pan — not a pre-heated one — and cook it over medium/medium-low heat until it's done.
3. Enjoy your crispy and flat bacon.
I can't remember where I read about this method, but it works so well. Apparently when cold bacon hits a hot pan, it immediately curls up. But when the pan isn't hot and the bacon isn't cold, it cooks evenly and stays nice and flat. I've been doing this for a few months and it's worked perfectly every time!