This vase was one of the first things I made with my Silhouette Portrait.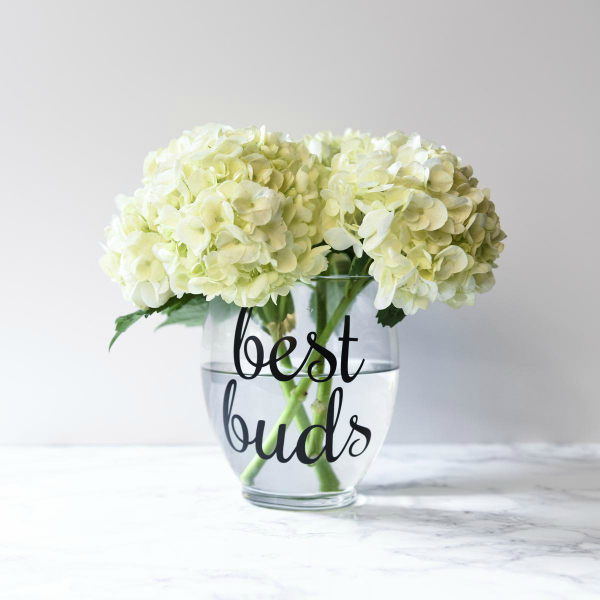 Photo: Sarah Kobos / BuzzFeed Life
Learning to use the Silhouette is definitely taking a lot of trial and error, but this project wasn't too bad. I quickly discovered the "Weld" function, which is what I used to get the letters to cut out as one piece instead of separately. (The font I used is called Rochester, by the way.) And it wasn't terribly easy to get the words onto the curved vase. But I'm pretty happy with how it turned out! I like the idea of giving it as a housewarming or hostess gift, along with a bunch of fresh flowers.