When Eric and I went to the beach with our friends Carly and David a couple weeks ago, we started our day with breakfast at their apartment. And that's where I saw their amazing gallery wall.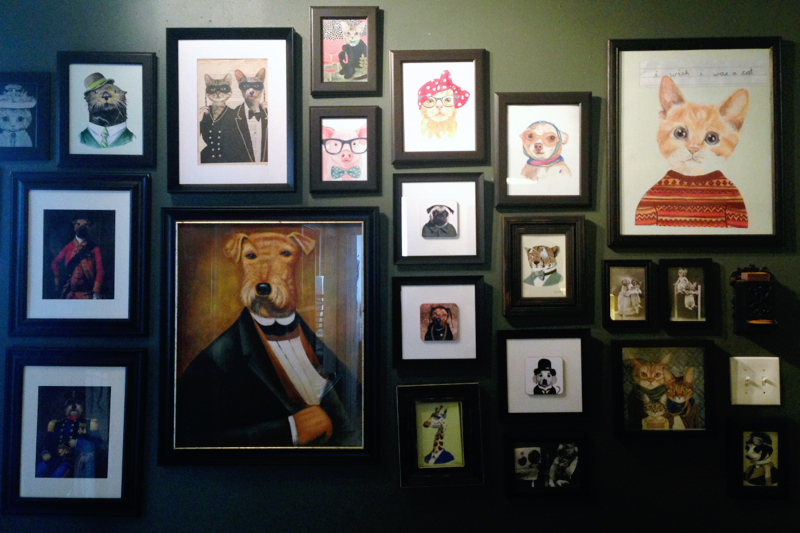 This is what Carly told me about how their wall came to be:
"David was drunk is 2011 and stumbled across an artist who painted 'Gentleman Dogs in Suits' on Amazon and bought it on the spot. A previous version he told me of this story including him buying it on the street, but now he's saying this never happened and he doesn't remember telling me that. Agree to disagree. This was a time that he still went on Facebook, and he found the post, celebrating his purchase!"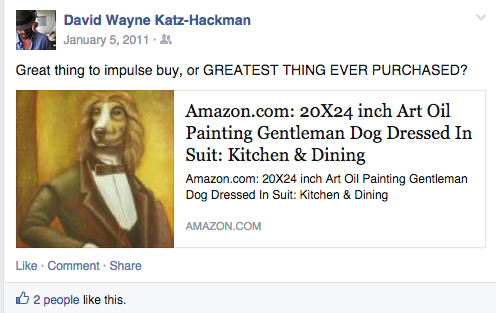 "He hung it in his room and decided it was lonely, so he decided to expand the collection (probably also on a drunken whim)."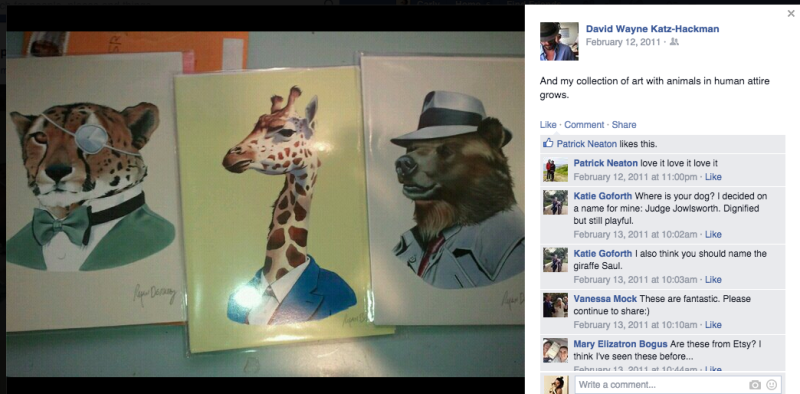 "Then came Carly: the beautiful and intelligent woman who would sweep him off his feet and three years later become his wife! I loved the art he already had, and thought it would be a thoughtful Christmas gift for my new boyfriend to add to the collection, so two more portraits by a different artist were hung on his wall. Then we moved in together, and people started getting them for us as housewarming gifts. My mom found some coasters depicting dogs as famous people at a garage sale and she had them mounted for us. My sister added the giant cat on the upper right when Rosie and Frankie joined the family. We got another famous print of two very chic cats painted over a page from a french novel for my bridal shower, and on and on it went! We opted for a tortoise shell green background, because I thought it gave it a den-like feel."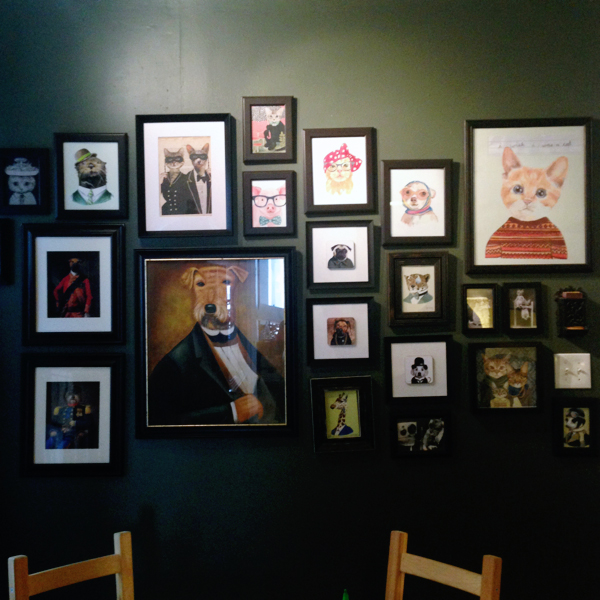 I love this! (Coincidentally, here is a similar gallery wall I came across yesterday, that actually belongs to a guy I am loosely connected to through the wedding industry.) It seems like people are always saying they don't know what to hang on their walls because they don't have good photos to frame, and gallery walls are kind of a pain to create. Doing completely unexpected artwork is both practical and fun!