Have you heard of ASMR? Fishs Eddy is my version of that. The store is just dreamy and it makes me feel kind of tingly all over.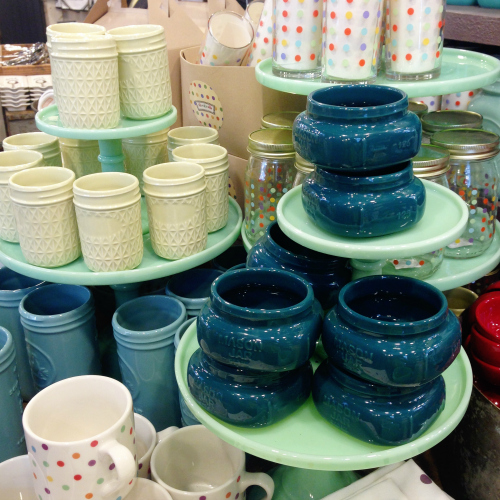 I'd come across Fishs Eddy products online several times — uh, I Google "cake stands" like…a lot — but the fact that it was a store that was basically made for me hadn't ever really clicked. But last month, I saw a blurb in Time Out that mentioned it and I added it to my list of places to check out…and then the next day, I happened to find myself standing in front of it, so I decided to go in. And after about 30 seconds, it was all over for me.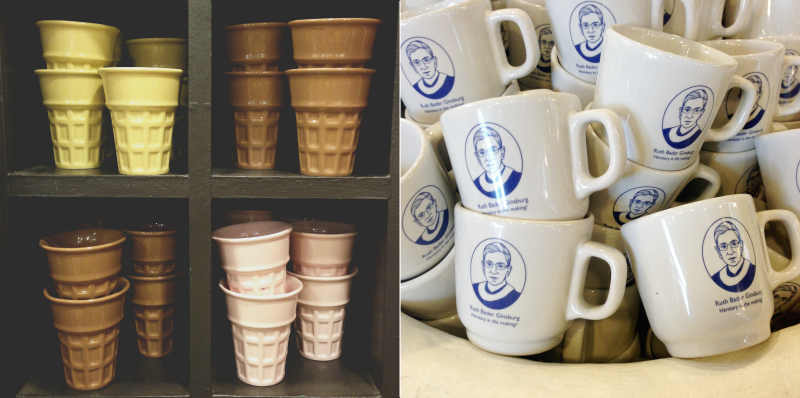 The vibe is a little bit Anthropologie, a little bit Crate and Barrel, a little bit antique store, and…a whole lot food stylist's wet dream. I wanted to buy pretty much everything, including those adorable cone-shaped ice cream cups for myself and RBG mugs for all my friends…along with the gorgeous white hotel dinnerware that just sort of beamed at me whenever I walked past it, the cute party cups, the charming food storage bowls, everything from the Amy Sedaris collection (!!!), and I don't even know what else because at that point I'd pretty much turned into Lily when she found out her parents were taking her to Disneyland. (To Eric's credit, he didn't respond to me with a side-eye as epic as Chloe's.) But like…there are only so many jadeite berry baskets that my heart can take, you know?