A couple weeks ago, I read a review copy of I Can't Believe It's Not Better: A Woman's Guide to Coping With Life
by Monica Heisey.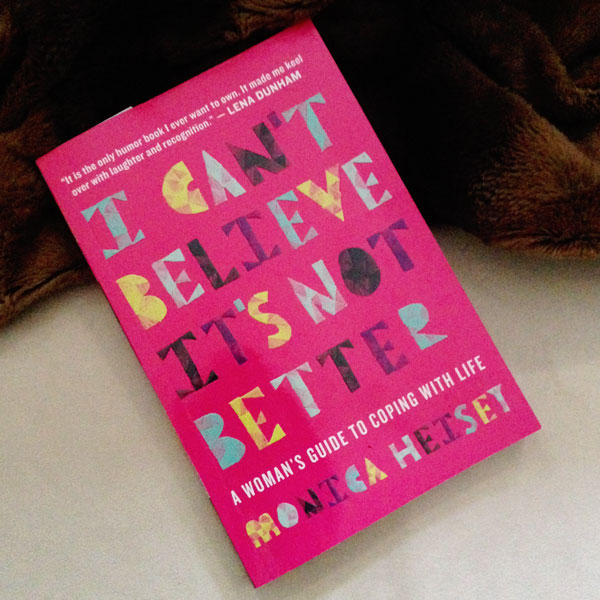 Heisey is really funny and her more surreal/weird essays (like when she envisions a super-dark focus group for Activia yogurt where "we rise for yoga at gunpoint" and "instructors drill us on euphemisms for 'laxative,' 'constipated,' and 'distinctly lacking in flavor and texture,'" and "we lost three girls in trials for the Intensely Creamy lines") are my favorite parts of the book. And her poem "The Sleepover" is one of the funniest things I've read this year. (While I actually really didn't like this essay of hers, it gives you an idea of her writing style.)
That said, there were some essays I definitely could have done without. The ones where she is giving advice fell a little flat for me because the advice wasn't that strong. I also got really tired of her talking about how much she loves pizza. Look, I love pizza too — who in this world doesn't?! — but there came a point when it just got too "PIZZA AMIRITE???" And some of the essays definitely felt much better suited to the Internet and not a book. (And that's not an insult…I truly wished I could share the URL with my friends!)
Bottom line: Put it on hold at the library. The book has some major gems and is a good beach/subway/plane read.
Since my goal for 2015 is to read more books, I started a running list of all of them. See it here.