Cottage cheese (4 percent fat) + fresh fruit (berries and pineapple are my favorite) + coffee + almonds or peanut butter on the side.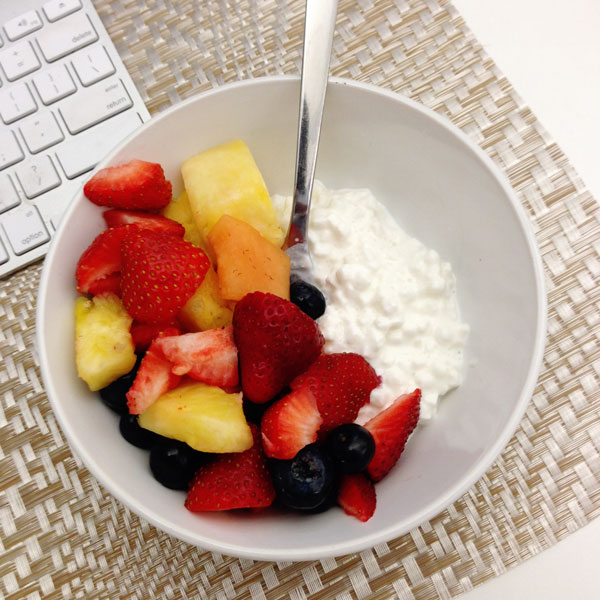 I learned to love cottage cheese the summer I interned in NYC in college; once I finally stopped expecting it to taste like yogurt and started expecting it to taste like cheese, something clicked. Now I love it with fruit for a light summer breakfast (that has the added benefit of not dirtying up any pans).
P.S. After eating too many messy meals at my desk (I'm looking at you, Chipotle salad in your shallow cardboard dish) and feeling kind of self-conscious about it, I decided to get myself a placemat. Life-changing.