At our potato party a couple weeks ago, my coworker Emily brought Eric and me the nicest housewarming gift!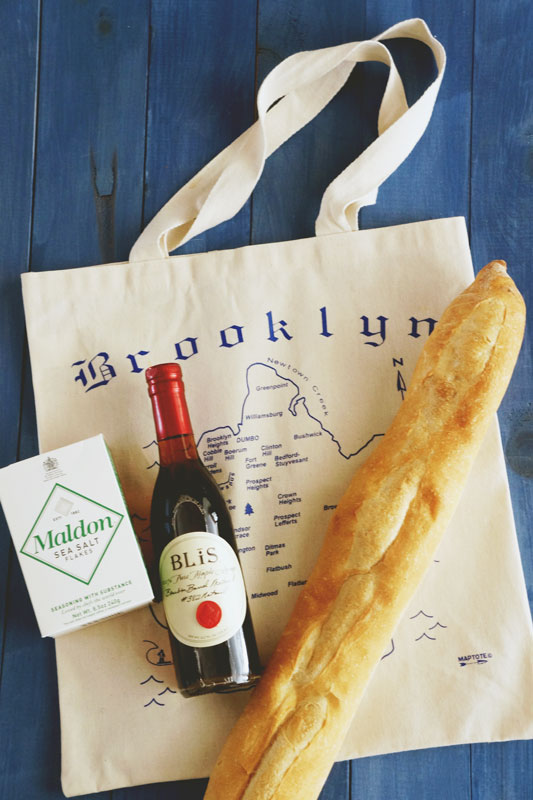 The card said, "This is a traditional housewarming gift I learned from my mom—'Bread so you shall never know hunger. Salt so your life shall always have flavor. Sugar so your life shall always have sweetness.'" In the cute Brooklyn tote was fancy sea salt and Maple syrup (and she's a very experienced food editor, so I highly trust her recommendation) along with a baguette. (There was booze too, which Eric, Emily, and her boyfriend all shared before I could take a photo.)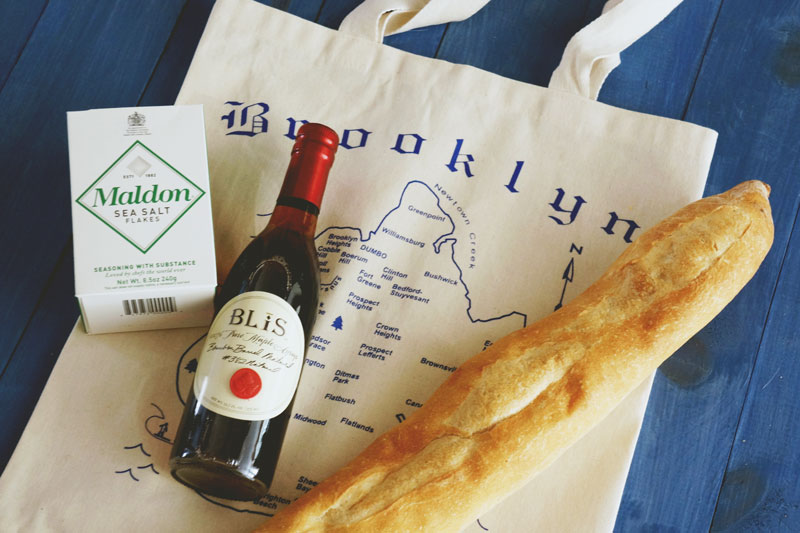 I just thought it was such a thoughtful gift that I had to share! Moving to a new city can be really daunting, and reminders that you have genuinely great people in your new locale go a long way.