My goal for this month is really simple: empty my bag when I get home for the day. Put the contents in their place in my home. Every day.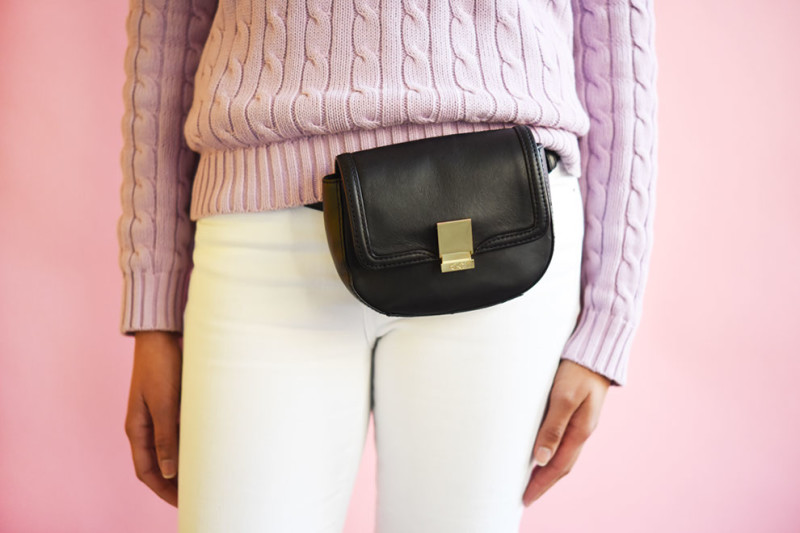 I got the idea from The Life-Changing Magic of Tidying Up: The Japanese Art of Decluttering and Organizing
, which I finished last week. On this topic, Kondo writes:
"Being packed all the time, even when not in use, must feel something like going to bed on full stomach. If you treat your handbags like this, they will soon look tired and worn. If you do not make a habit of unpacking your bag, you are also quite likely to leave something inside when you decide to use another bag, and before you know it, you will have forgotten what you have in each one. Unable to find a pen or lip balm, you will end up buying a new one. The most common items found in my clients' handbags when we tidy their rooms are tissues, coins, receipts, and used chewing gum wadded in its wrapper. There is real danger that important items like accessories, memo pads, or documents may become mixed up with these. So, empty your bag every day."
Even though I've seriously reduced how much shit I carry around each day, in the past few weeks, I've found myself schelpping more items a few days a week thanks to errands, workouts, and photo shoots. And when that happens, things begin to fall out, pile up, and go missing. It's frustrating and also completely preventable. So a few days ago, I started making a point to take care of it. Like Kondo says, it only takes a few minutes, and it's actually not an unpleasant task at all!
This small goal feeds into a bigger goal for this month, which is to create a new weeknight ritual/routine with Eric. Being in a one-bedroom apartment where the bedroom was the only place where we could put the TV has made it very easy to get into a routine where we spend 90 percent of our evening in bed (far less sexy than it sounds). But now that our living room and dining room are more habitable (all hail the life-changing magic of LAMPS!) and we have speakers set up so we can easily put on music/audiobooks/podcasts, I think it will be easy enough to create a new evening routine that feels a little more intentional than what we've been doing.
Photo of my fanny pack by Lauren Zaser / BuzzFeed