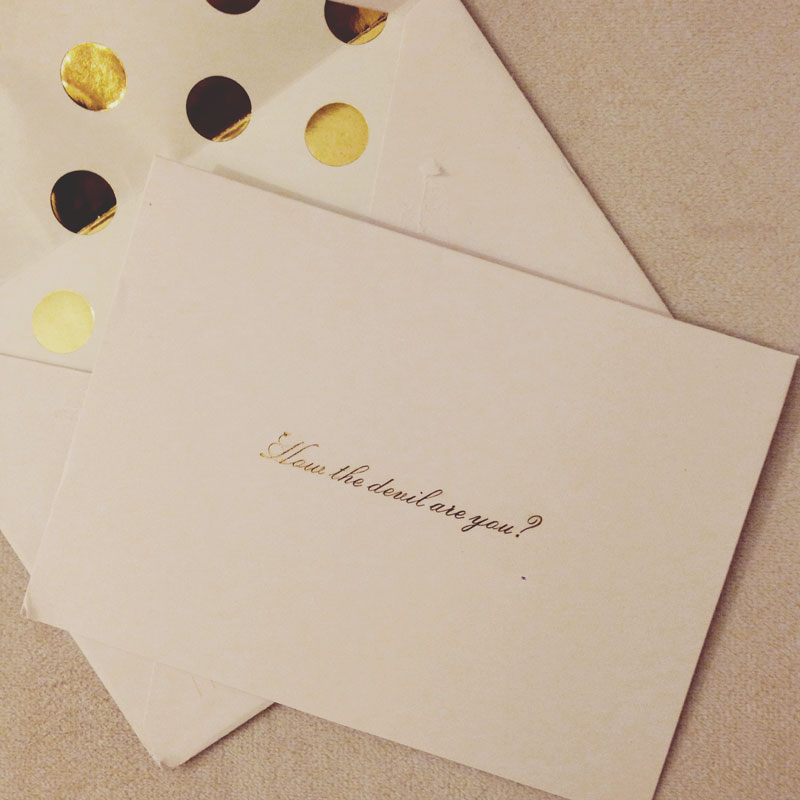 Yesterday I winced with each step as I climbed the stairs to leave the subway; apparently this is what happens when you spend your weekend crawling around on the floor painting and assembling furniture in pursuit of the perfect Ikea hack. Oh and lugging this cabinet up our steep-ass stoop, which was no picnic, but hot damn, it was $60 on Craigslist and just what we needed. Aside from that, there were a bunch of other home improvement tasks and errands…but by this weekend, we'll have a bar cart and a dining room table that has a matching bench and two chairs. (Also, these are not really single-weekend projects, but I realized far too late that there was no turning back.)
Here's what else I was up to…
Reading
I finished The Misadventures of Awkward Black Girl
, and I can't say I loved it. I highlighted some really smart lines that I really connected with, but overall I didn't connect with it. Also:
Negativity Online: An Essay Inspired by 20,000 Comments, Design*Sponge. Such a good piece, and lots of interesting comments. (You can read my thoughts on similar topics here and here.)
The Secret Behind Mindy Kaling's Success Is Incredible, BuzzFeed. How did I miss this?!
This Is What Happens When Everyday Women Get Photoshopped To Look Like Cover Models, BuzzFeed. So good! I love how the photoshopped pictures look EXACTLY like magazine cover models…so glowy and pose-y.
A Conspiracy Theory I Invented But It's Real: Elliptical Machines Lie, Gawker. I believe it. Also excellent use of "Big Elliptical."
How Harlequin Became the Most Famous Name in Romance, Jezebel. This is just a cool and informative read!
And that old-school text message that Dallas dropped in the mail for me!
Writing
Quick Question: Do You Try To Get Rid Of The Smell Of Your Poop In A Shared Bathroom?
25 Completely Magical "Harry Potter" Wedding Ideas
These Photos Prove Exactly How Much Real Estate Photos Matter
Wanting
This coat OMFGeeeeeeeee.
The week ahead…
We're hosting our first New York party this weekend. (It's a POTATO party!) So one way or another, the Ikea hacks (and a whole shit ton of other things) WILL be done by Saturday.