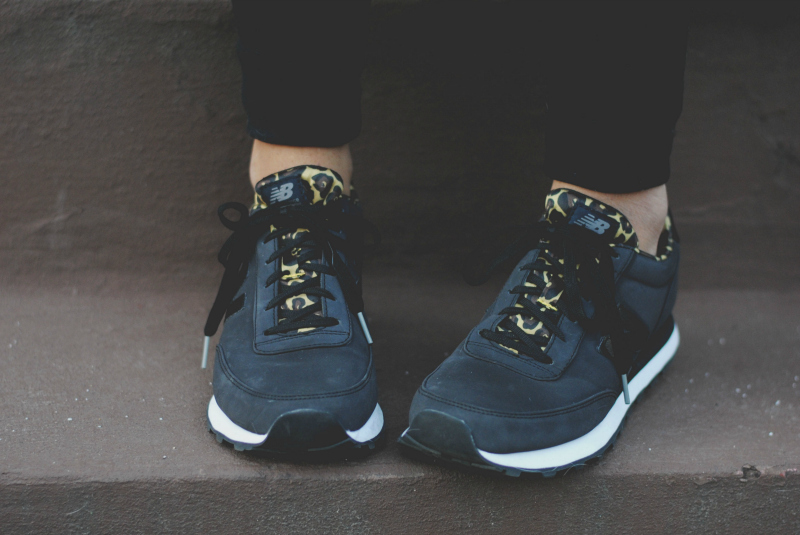 Last week, I joined a gym for the first time in four years; my goal for this week was to actually go inside it and work out. After my membership was finalized on Monday, I was feeling pretty motivated to work out on Tuesday…and then I realized I didn't really have any workout-appropriate footwear. (That's what happens when you do yoga pretty exclusively for a few years and also are trying to pack light for a move.) So on Monday, I set out to find some new gym shoes. I didn't need running shoes or anything too technical…just something good enough for the elliptical, power walking, group cycling classes, and bopping around town. After work, I went to New Balance, Nike, Paragon, two Shoegasms, and Athleta but didn't find anything that matched what I was looking for, which was:
1) Mostly black (SO not my usual choice for anything but I guess NYC is getting to me)
2) Would look good with leggings outside of the gym
3) Readily available
4) Less than $80 (Sadly, this eliminated those black and white Nike Free Runs that literally everyone has. It's probably for the best, though, since every pair of Nikes I've every owned has made my knees hurt.)
Ordering New Balances online is kind of a headache because there are like 23359489384 different styles floating around the Internet and even more color combos and every site carries different versions but approximately 50 percent of what you want is either sold out or $120, but I eventually went with the WL501 High Roller in black and leopard from Amazon
. (I paid $4 for overnight shipping and still got a better price than I would have on Zappos!)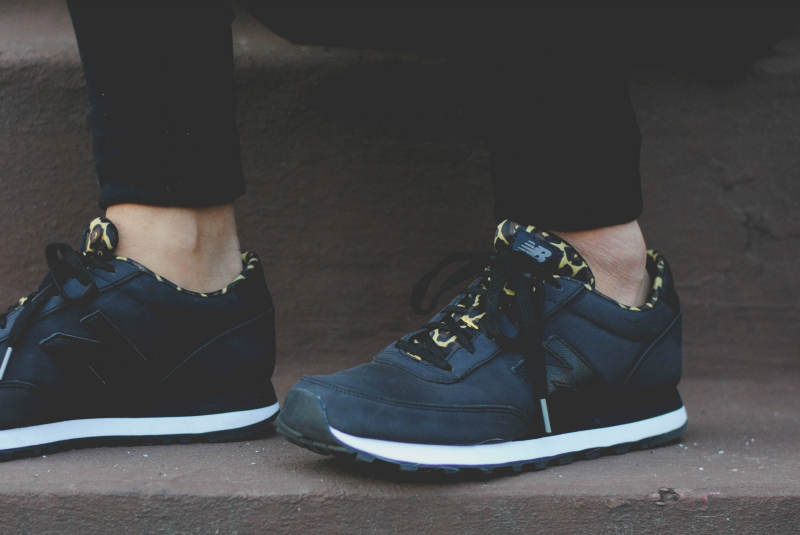 They actually run big (much bigger than my 420s, even though they are the same size) but I'd planned to put insoles in them anyway, so now they're fine. I wore them to the gym on Tuesday and Wednesday. Because yes, I WENT TO THE GYM TWICE THIS WEEK and I'm going again today. I don't even know the last time I did good, old-fashioned CARDIO before Tuesday. And on an elliptical, the cardioest, gymmiest machine of them all.
And I've definitely never done it in leopard-print sneakers. I am so happy about this purchase! (Even though immediately after I purchased them, I saw these
and really regretted my decision. Plus there are these and these that obviously want to be worn with white jeans this spring. So just…god dammit, New Balance.)