This week was really fun — probably my best at BuzzFeed so far. It's been pretty great since I started, but in the past few weeks I've noticed that I've felt a lot more confident/comfortable in the way that just takes time at a new job. And this week just ended up being more fun than usual, probably because the nice weather and undeniable feeling of spring in the city had everyone in really good moods. Not even losing an hour last weekend could keep us down!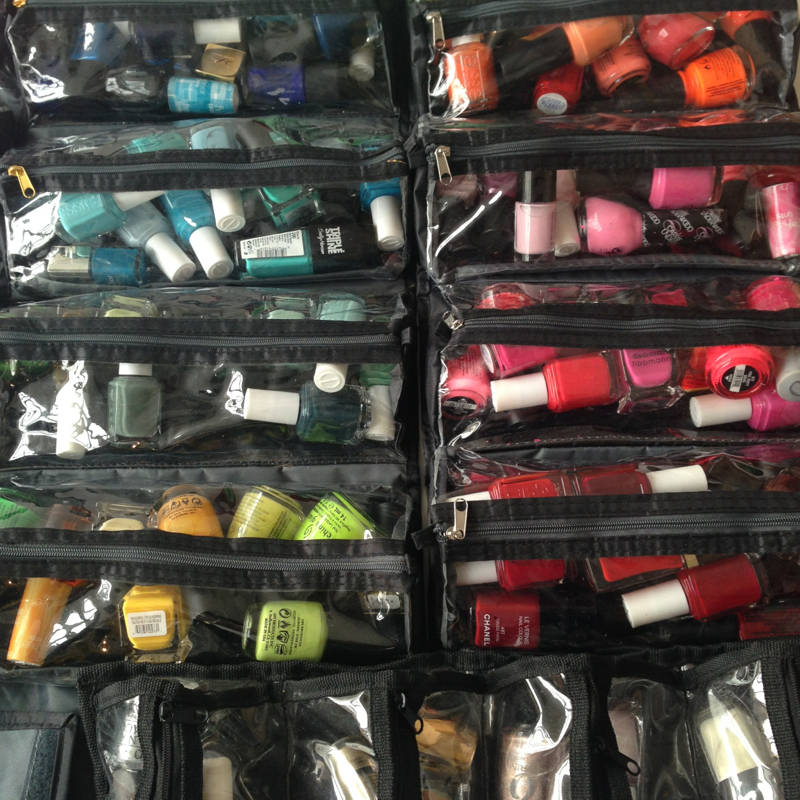 On Wednesday, I interviewed a super sexist doctor for a story I am working on (!!) and then spent most of my day as a hand model for a nail art shoot; hanging out with a couple coworkers and the manicurist (who is SO talented and also, like, the most fun/cool/great person to hang out with for several hours) and talking about beauty and everything else was just a blast. On Thursday, I shot a couple videos with a coworker and later had a really fun and successful brainstorming session. And Friday, when everyone seemed to be having trouble focusing (myself included), a few of us took a field trip to Martha Stewart's new cafe in NYC for a post. Oh, and there was an Irish whisky tasting in the office at the end of the day.
On Friday night, I had to pick Eric up from the airport on and was pretty terrified it was going to be a total Cher-accidentally-gets-on-the-highway-in-Clueless moment. I've never driven in the city, have never driven his truck, and really haven't driven much at all in the past several months. But I got there and navigated the airport without incident and was VERY proud of myself. When you move to a new city, doing the smallest things really feels like a victory.
Yesterday we watched Unbreakable Kimmy Schmidt for much of the day and then ventured out to Home Depot for a few items for the apartment, stopping on the way home to check out some new-to-us shops in Brooklyn. Very exciting stuff.
Buying
These light dimming sheets
because the light from the clock on our DVR is actually really bright and has been bothering me at night.
Reading
I spent more time reading The Life-Changing Magic of Tidying Up: The Japanese Art of Decluttering and Organizing
this week, and less time reading shit on the Internet. (You can learn a bit more about KonMari here.) But here are a few things on ye olde Interwebs that I liked…
28 Worries That Women In Their Late Twenties Can Ditch Today, BuzzFeed. Preach.
developing a signature look: the complete guide, Into Mind. I don't know that I have a signature look exactly, but I'm definitely moving in that direction and I'm very happy about it. I rarely buy clothes now because I'm more thoughtful about each piece, and I feel much happier with my wardrobe over all. I'd really like to get to an even more streamlined cartoon character kind of uniform look in the next couple years.
How to Program Your Mind to Stop Buying Crap You Don't Need, Lifehacker. Really good advice.
Before I go, by Paul Kalanithi. Kalanithi (who also wrote this) died this week. "Before I go" had me weeping on the subway.
Dear Madonna: I Am Not 'Hilary Clinton,' and Hillary Didn't Write That, Jezebel. This is just funny/weird.
On 'Poor Husbands' and Two-Body Problems Part 1 & Part 2, Chronicle Vitae. Gahhhh, I just had so much rage at the system after reading this.
Girls Who Steal, Gawker. THIS IS SO GOOD.
Wet Wipes Box Says Flush. New York's Sewer System Says Don't., The New York Times. "The dank clusters, graying and impenetrable, gain mass like demon snowballs as they travel." Amazing.
Writing
33 Insanely Smart Ways To Save Money On Your Wedding
This Dad Is Photographing His Daughter Dressed As Inspiring Black Women
We Tried Martha Stewart's New Cafe In NYC & Here's What Happened
The week ahead…
I did, in fact, join a gym last week! This week's goal: actually going inside it and working out.