Earlier this week, my friend Jessica asked me if I'd like to go shopping for Christmas greenery at Union Square Market on Saturday. I was SO excited about this. The weather was complete and total shit, but the flora was just gorgeous and surprisingly affordable. And, like, real-world affordable, not just NYC affordable (which I define as "would make my mother cough-laugh if I told her the price").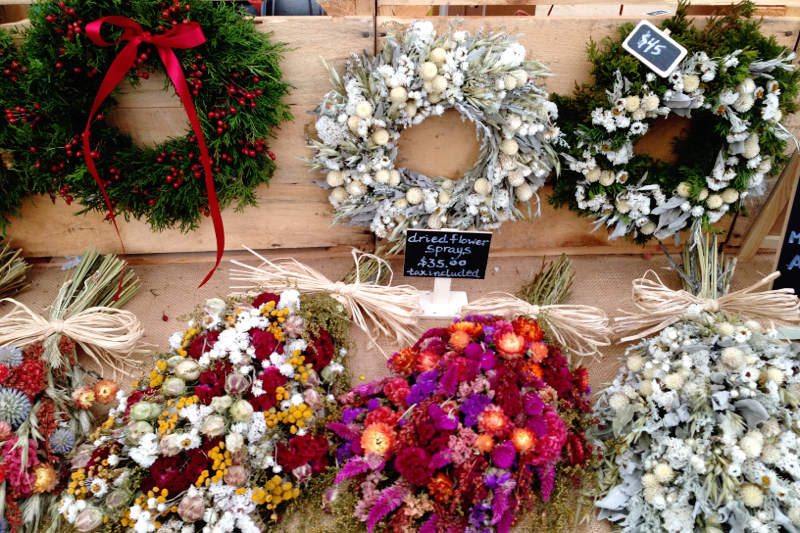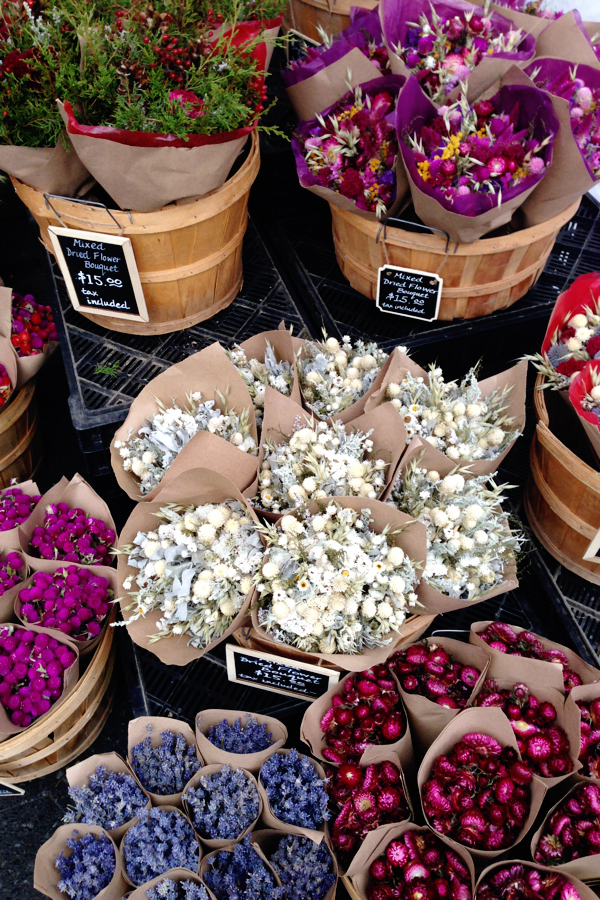 Our apartment is basically made for Christmas decor, so I spent some time today making things look festive with the wreath and boughs I bought (along with the help of some Epsom salt snow).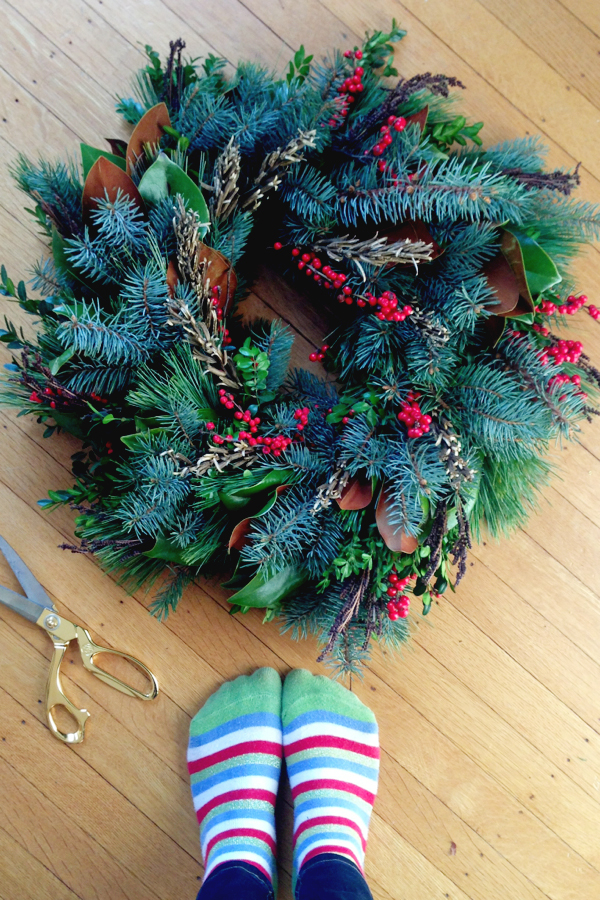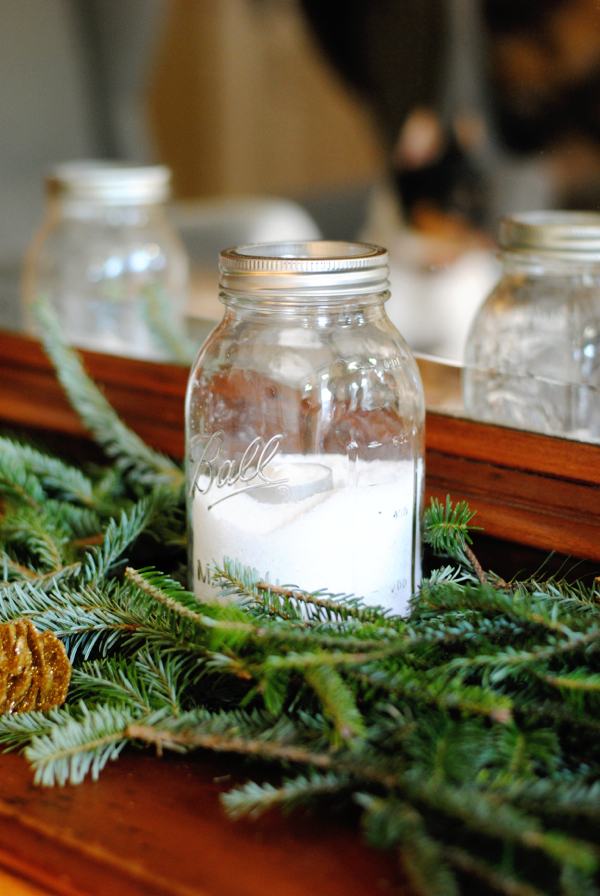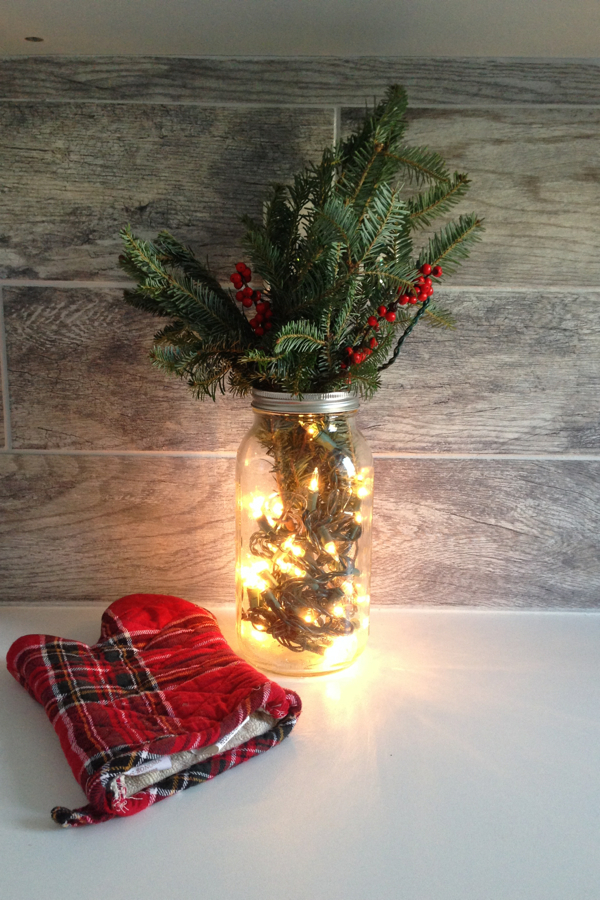 And now, for the biggest news of the week…we now have a couch AND Internet!!!!!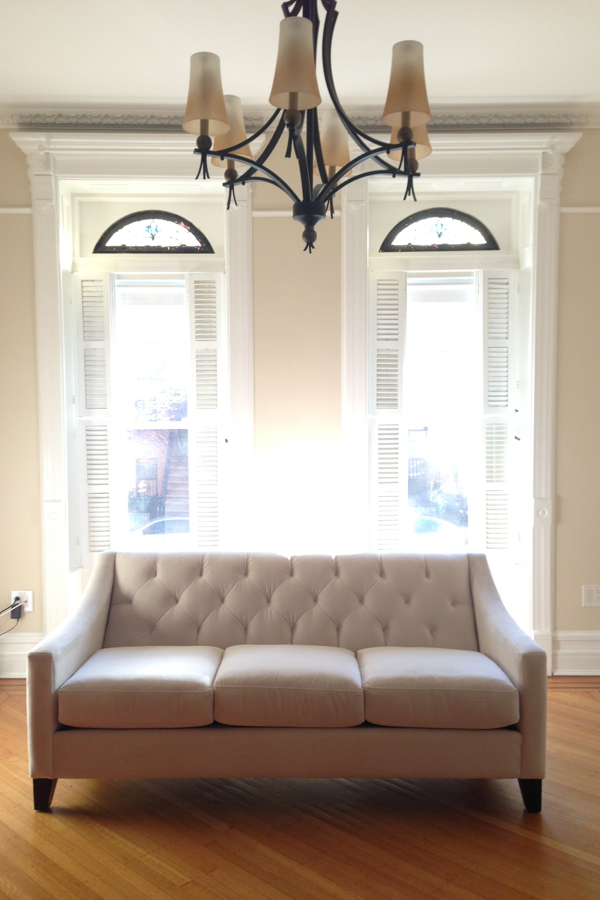 I'm starting to feel like a normal person!
Other highlights from this week…
Reading
I started reading a new book on the plane to New York: The Light of Truth: Writings of an Anti-Lynching Crusader
, which is the collected writing of Ida B. Wells. It's been extremely relevant given the conversations about Mike Brown…and Eric Garner…and Tamir Rice… For that same reason, it's not exactly an upper. Some of the essays and descriptions of violence against black men are deeply upsetting, so I've had to pace myself. "Enjoying" is not the right word for how I feel about it…but I am very glad I am reading it.
I also listened to the audiobook version of The Gift of Fear
while commuting this week. It was a quick listen and I found it interesting, but also kind of dark.
Jessica, who happens to be a voracious reader, recommended the Elena Ferrante series that starts with My Brilliant Friend
, so I'm planning to start that tonight!
Writing
26 People Who Shouldn't Be Allowed To Build Snowmen Anymore
17 Impossibly Comfy Outfits To Wear To Work This Winter
23 DIY Christmas Cards You Can Make In Under An Hour
Buying
Hangers. Finally! We just kept leaving these off the Target/Ikea list. I'm pretty pumped because I found navy velvet ones that match our bed perfectly at a discount store for super cheap. Everything about this feels fancy. And as you might imagine, the closet looks so much better.
The right avocados. Because dammit, Fresh Direct, the D-cup thin-skinned avocados you sent me cannot be mashed for avocado toast and are therefore useless.
A Spotify Premium subscription for 99 cents. Because yeah, I wasn't using Spotify before. AND I put my favorite Christmas playlist there for you all. Find it here.
(If you can't get in on that deal because you already have a Spotify subscription, can I interest you in three months of Audible for $3? Seriously legit.)
I also bought a onesie for an upcoming day at work when everyone will be wearing onesies to the office. Like you do.
Wearing
All my favorite sweaters, which I am SO happy about.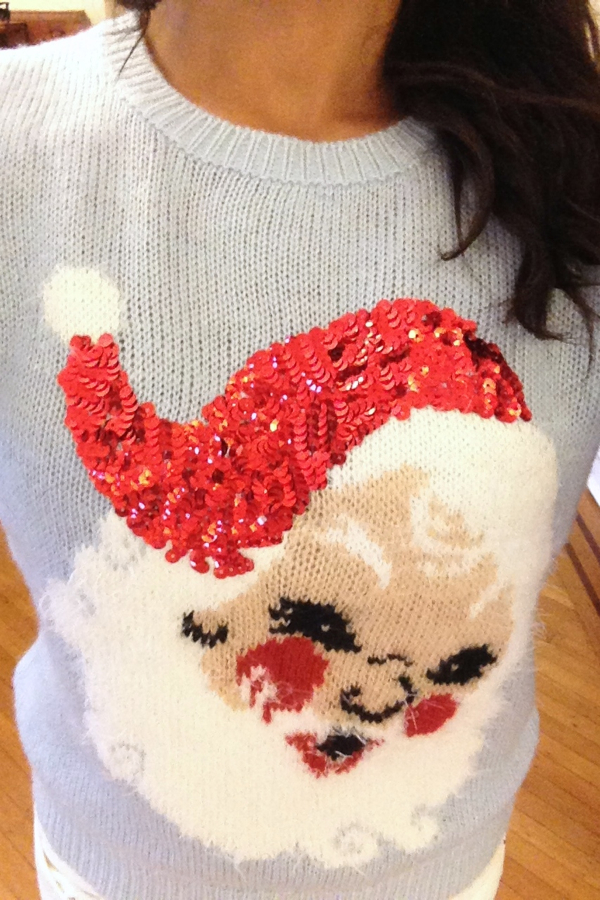 Though I'm still really bad at predicting the weather here and was either too warm or too cold most days last week. It doesn't help that the subway is basically always 85 degrees with 150 percent humidity.
The week ahead…
I'm having my first NYC blowout! I felt a little meh this week because my hair wasn't looking its best; it's time for a shampoo. The salon I used to go to in NYC apparently charges $95 for a blowout (and TWO HUNDRED AND TWENTY FIVE DOLLARS FOR A RELAXER GTFO WITH THAT SHIT) so I'm trying Drybar for the first time. I've been assured that they have stylists who can do black-girl hair so…fingers crossed!
Also, Julia is coming up for a visit! I'm so excited; we're basically going to eat our way through the city and do some Christmasy things and it's going to be great.