I love Christmas music and happily play it from Black Friday through New Year's Day. Over the years I've acquired a lot of music, but this is the playlist I've had on repeat this year.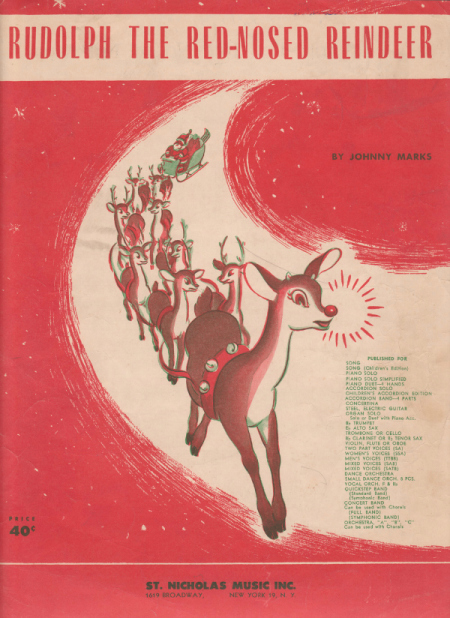 Photo: House of Hawthornes
Christmas Celebration (B.B. King)
Santa's Blues (Charles Brown)
Wrap Yourself in a Christmas Package (Randy Greer & Ignasi Terraza Trio)
Santa Baby (Emile-Claire Barlow)
Rudolph the Red-Nosed Reindeer (Ray Charles)
Here Comes Santa Claus (Ramsey Lewis Trio)
Merry Christmas Baby (The Dukes of Dixie Land ft. Luther Kent)
Christmas Everyday (Smokey Robinson & The Miracles)
The Christmas Blues (Topsy Chapman & Lars Edegran)
Christmas Is Coming (Vince Guaraldi Trio)
Xmas Baby (Riff Ruffin)
All I Ask For Christmas (Mighty Blue Kings)
Christmas in New Orleans (Louis Armstrong)
Santa Claus Is Comin' To Town (Big Al Carson with Lars Edegran & His Santa Claus Revelers)
'Zat You, Santa Claus? (Ingrid Lucia)
Silver Bells (Heritage Hall Jazz Band with Gregg Stafford)
I'll Be Home for Christmas (Banu Gibson and The New Orleans Hot Jazz)
Please Come Home for Christmas (Papa Don Vappie's New Orleans Jazz Band)
Dance of the Sugarplum Fairies (Harry Connick, Jr.)
God Rest Ye Merry Gentlemen (Ellis Marsalis)
White Christmas (Jon Boutté)
What Christmas Means to Me (Stevie Wonder)
Have Yourself a Merry Little Christmas (Topsy Chapman with Lars Edegran & His Santa Claus Revelers)
Santa's Second Line (New Birth Jazz Band)
Holiday Time In New Orleans (The Dukes of Dixieland)
Merry Christmas Baby (Charles Brown)
Most of these songs can be found on two albums: JAZZ & BLUES CHRISTMAS
and Putumayo Presents: New Orleans Christmas
. I've found it's a great playlist to listen to while doing Christmas things, working, and commuting, and is upbeat enough for a holiday party. (Just add some Mariah if you go that route; otherwise, the people will revolt.)
Update: Since you can currently join Spotify and get Premium for 99 cents, I did that…and made this my first playlist! I couldn't find all the songs (like "Please Come Home for Christmas," which is one of my faves and totally worth buying if you can find it elsewhere), but I found most of them. Enjoy!