So approximately 14 months after starting our gallery wall, it's now *almost* done.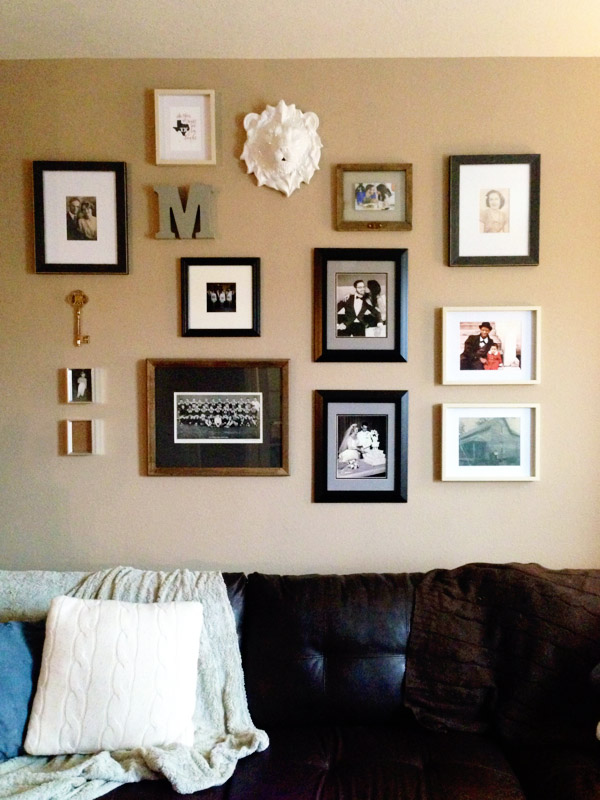 It's actually been really close to being done since the beginning of this year, but we left space for a large wedding photo and, uh, still haven't ordered one. Then when I was in Michigan this summer, antiquing with my mom, I noticed that a lot of the merchandise I had liked when I was in that antique store in May 2013 was still there. I wandered off to see if I could find a framed photo that I had loved a year prior—a black and white photograph of the 1930 Flint Northern High School varsity football team that I thought would look perfect in our living room, but that I couldn't bring myself to spend the money on. It wasn't in the same spot it had been in 2013, and then I ended up getting distracted by a lot of vintage beauty products and sort of forgot about it. A bit later, I told my mom I wanted her opinion on the vintage beauty products; as we were looking at them, I looked up and noticed the framed photo I had been looking for was now actually hanging right above the beauty products! And it was 50 percent off! "Grim, I lost her once! I'm not going to lose her again!" I shouted as I rowed my boat furiously. (The lover I did not know was actually half fish = the antique photo in this situation.)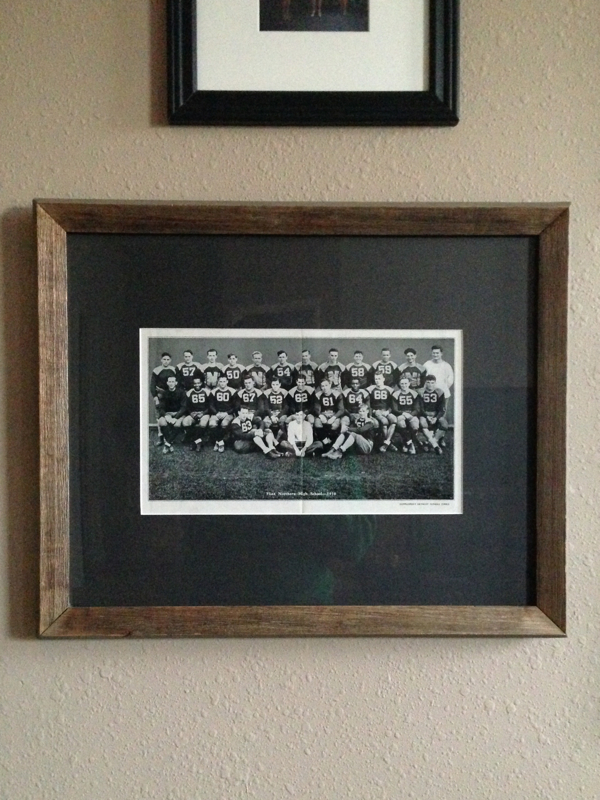 After a couple months of waiting for my mom to ship the framed photo to me in Houston, I finally had the perfect piece to complete our gallery wall. So naturally, I let it sit in our living room for several weeks because I didn't feel like taking 20 minutes to hang it and the other photos I'd framed over the summer. But yesterday, I was getting shit done around the house and I finally took care of it.
And I'm so glad I got it done JUST IN TIME TO MOVE OUT! But since we're basically moving in phases, and phase 1 doesn't include all the breakables from the living room, it just made sense to hang the remaining photos up now. At least when we do take all the photos to New York, we'll know exactly where to hang each one?