There aren't very many things on my Houston bucket list, but I really, really wanted to go to the National Museum of Funeral History before we move. I know it sounds a little out there, but I find American funeral culture pretty fascinating. And after going to the museum today, I'm so glad we did, because it was completely legit.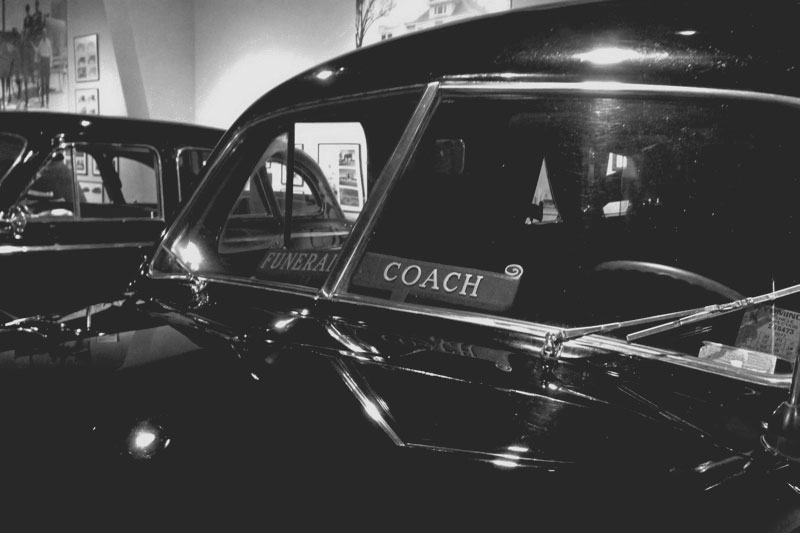 I mean, macabre, sure, but legit.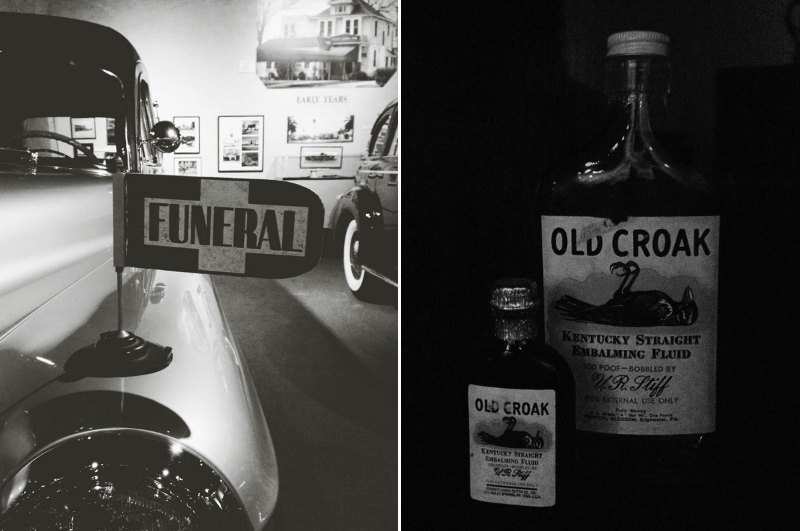 The museum has a huge display of hearses, with some dating back as far as the 1860s. There were horse-drawn hearses, super-fancy hearses, sleigh hearses for the winter months, a lovely mint green and gold hearse (I was like Book that one for me, plz!), and celebrity hearses (the hearse that carried the body of Grace Kelly, and the hearse used for the last two presidential funerals). There was also a hearse party bus.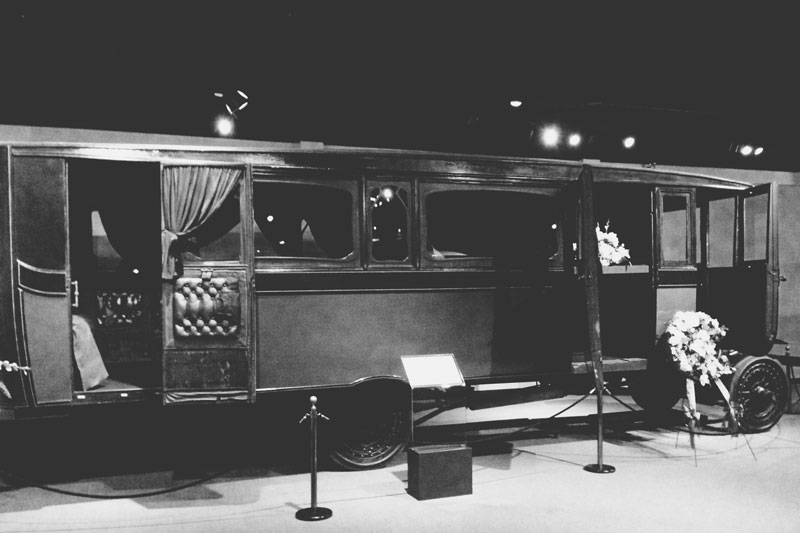 Apparently, someone back in 1916 was like, "Hey, guys! Why not just have the casket and all the mourners all travel together in one huge vehicle?" (I'm kind of imagining him as the startup dudebrotrepreneur of the early 20th century. "Book a Hrse.co for up to 20 of your friends! Hrse is totally gonna disrupt the funeral industry!") Anyway, the hearse bus was a perfectly fine idea until the bus tried to go up a hill and was too heavy in the back and…tipped, flinging all the mourners around, and causing the casket to overturn. No one was really injured, but it was retired from use.
It's a shame that the hearses were so hard to photograph (it was hard to really capture their size, elegance, and ornate details, plus there was just a ton of glare throughout the museum) because they were all in fantastic condition and were just really cool, especially the older ones.
There was also history of embalming, complete with kinda spooky artifacts…like embalming makeup, chemicals, and equipment, handwritten instructions for embalming, and antique embalming tables.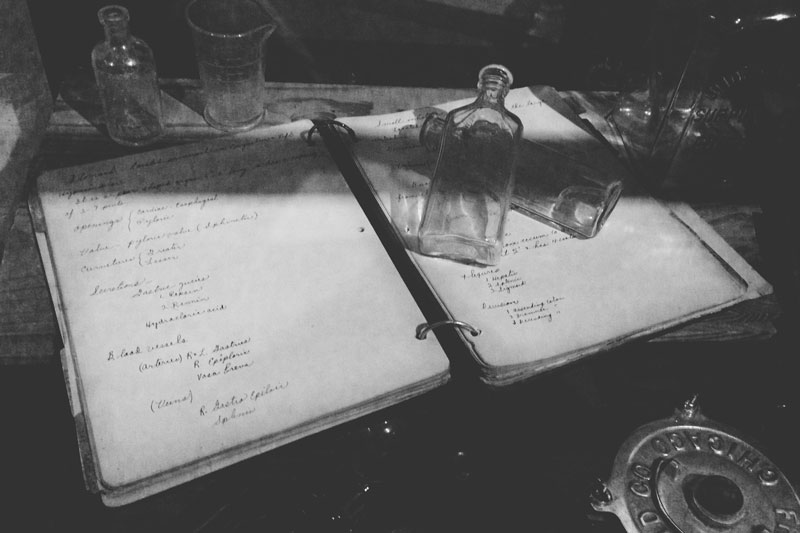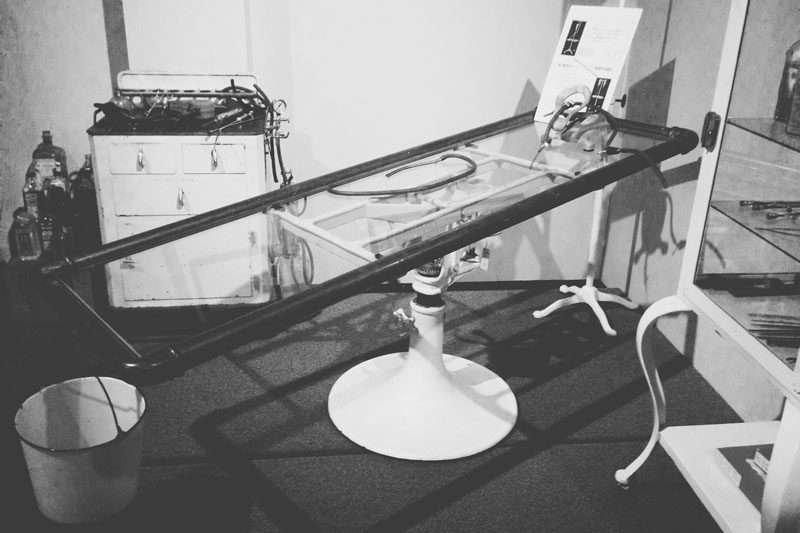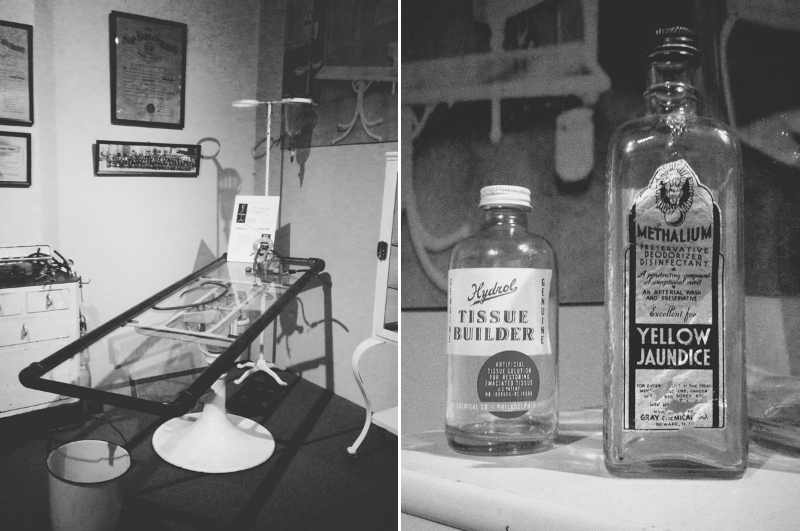 There was also a good amount of 19th century mourning ephemera, including hair wreaths and hair jewelry (gahhhhhh I KNOW), along with mourning attire and accessories.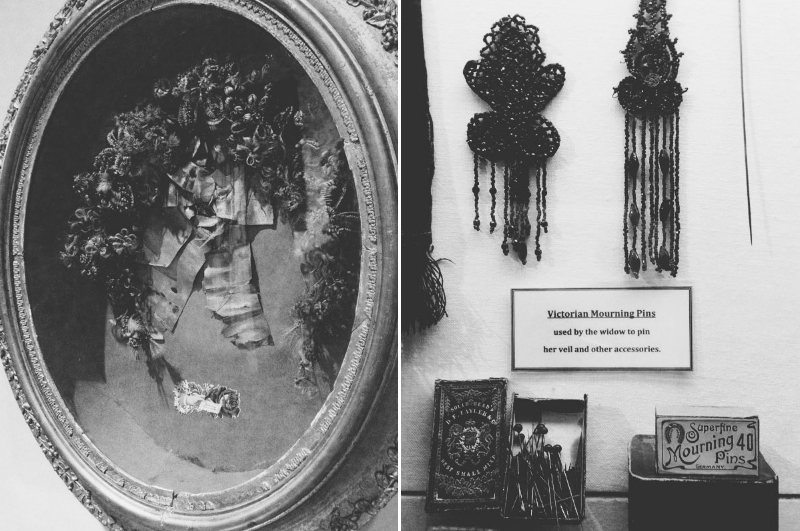 There were several caskets on display, including a huge casket built for three that was never actually used. Which is good, because I have no idea how one would lift or transport such a thing. (The story behind it was pretty interesting though. A man and a woman had it built after their child died; they planned to kill themselves and be buried in it with their child. But they changed their minds and it was never used. Years later, after her husband died, the woman tried to get her money back and the maker said no.)
There was also a section of the museum dedicated to the life and death of popes. To be honest, the first half of this was reallllllly boring, but the second part, which was all about the papal funeral and burial rites, was fascinating. (There was also an actual popemobile, which was neat!) This was followed by a section that focused on presidential funerals and included (among other things) a bunch of the final bills for them. The museum also had a bit of one Abraham Lincoln's actual hairs…but sadly, not enough to make a hair wreath out of.
Other things of interest at NMFH…
– A large collection of memorial cards from celebrity funerals.
– A smaller exhibit on Día de Muertos.
– A collection of "fantasy caskets" from Ghana.
– Funeral home and casket advertisements and other funeral home artifacts. I was really into the small models of caskets that a funeral home might use to sell a particular model.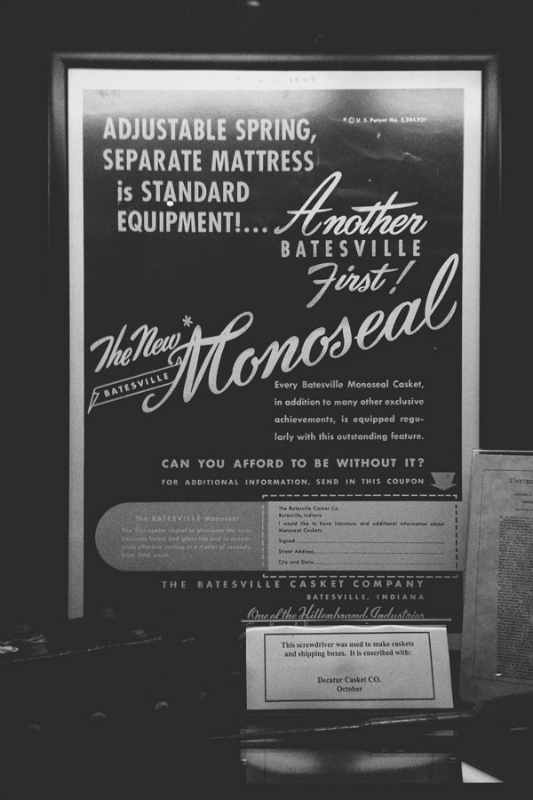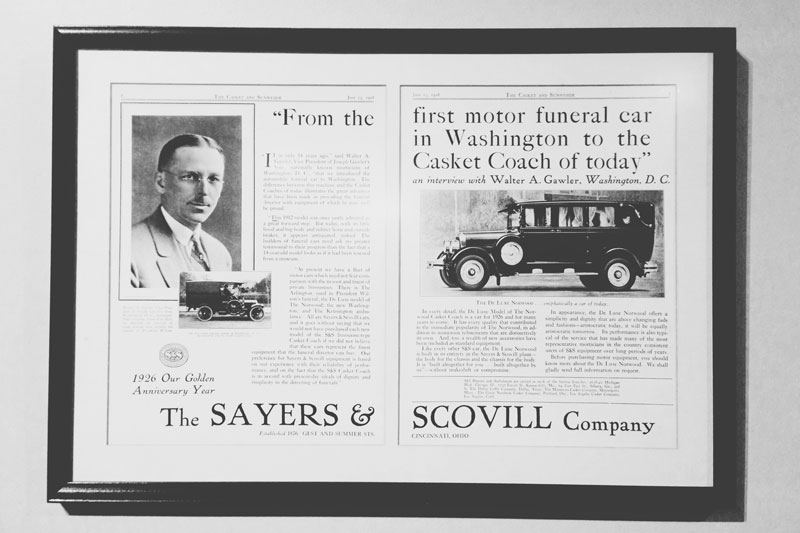 Despite the topic at hand, the museum wasn't terribly sad or particularly gross. The only thing that kind of caught me off-guard was when I turned around and saw two children's caskets in the back of one of the first hearses; that was…unsettling. But aside from that, the entire experience felt very…detached. It was more about the funeral business and the history of funerals, which felt appropriate. It was definitely one of the coolest museums I've been to!
For extra credit…
If you haven't read it yet, Mary Roach's Stiff: The Curious Lives of Human Cadavers
is the best book on funeral/death culture. So fascinating and funny!
I've been wanting to read Smoke Gets in Your Eyes: And Other Lessons from the Crematory
ASAP, but I think it might be a good audiobook to listen to with Eric. I'm torn!
I will definitely be checking out this exhibit once we move to NYC!