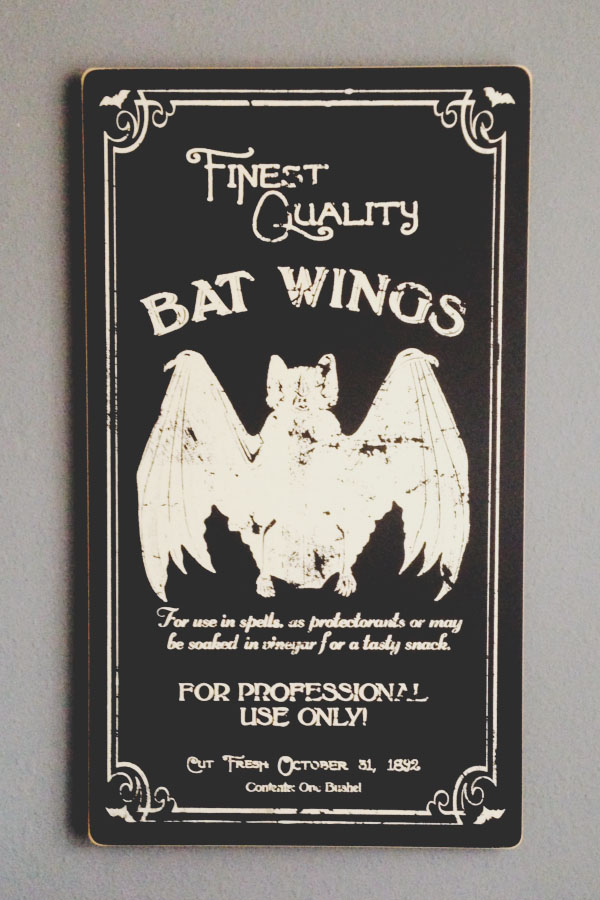 This was the first year in a long time that I didn't dress up for Halloween. I know, it's out of character for me, but as I'm trying to coordinate a move across the country right now, it just wasn't in the cards.
However, I still did a little decorating (including hanging up my trusty wooden bat sign, above) and got into the Halloween spirit in some other ways…
– I scared the shit of myself reading tons of the comments on the Jezebel scary stories contest (plus going back and reading several of the comments from previous years). Seriously, last Friday night I read them for like three hours; it was great. (See the best ones here and here and then read this one from a couple years ago and try not to piss yourself.)
– I read Witches, Midwives, & Nurses: A History of Women Healers
, which is a very quick read (it's only 98 pages long) and is pretty interesting.
– I wrote this post about IRL witches for BuzzFeed. And now I'm so excited to read The Penguin Book of Witches
!
– I started listening to the Serial podcast which is SO GOOD. It's like the best episode of "Dateline" you've ever seen—a truly intriguing mystery told in the most gripping way over a series of episodes. I'm not totally caught up, but I plan to listen to episodes 5 and 6 this evening so I can go further down the Serial rabbit hole on Reddit.
– Eric and I went to the perfectly creepy National Museum of Funeral History; more on that to come!