So I finally read Gone Girl, just two years after everyone else did! It took me a few chapters to get into the book; initially, I just wasn't crazy about the prose. I suppose it grew on me, or I was able to look past it. And then suddenly I was at that point where I couldn't put it down. Because that shit. Was. Cray.
More thoughts (and spoilers) below…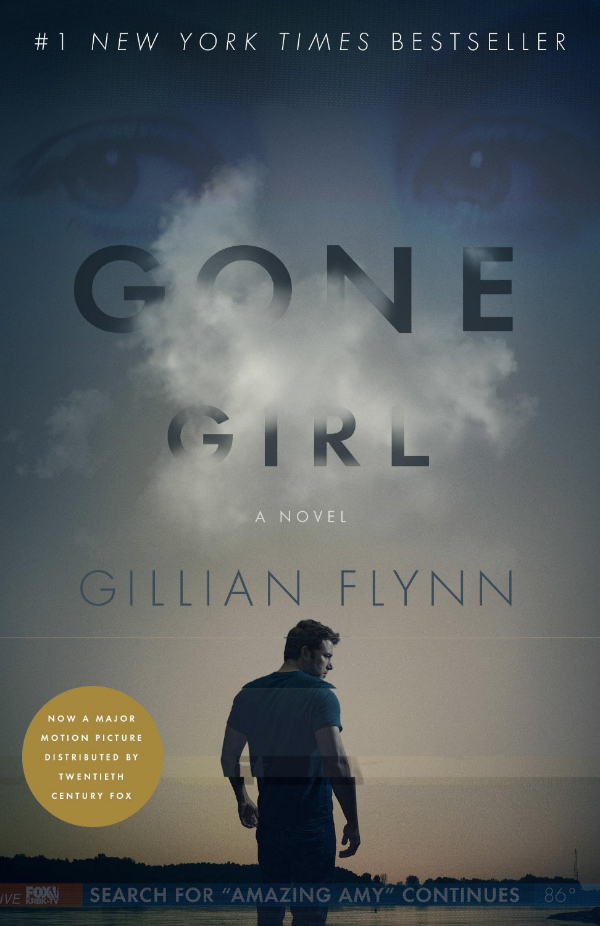 Here is my initial reaction, after finishing the book last night:
I read a bunch of commentary on the book last night and the overall takeaway seemed to be "Ugh, Nick was bad but Amy was worse." I…never felt that way reading this. I hated him. Even once I knew he was being set up, I was just like, Meh. I have no problem with this. Don't cheat on your wife, asshole. Maybe I need to read it again to see if I can muster some sympathy for him, because clearly plenty of other people did. It's not that I was necessarily rooting for her, but I was rooting for her more than I was rooting for him.
In terms of the storytelling, I liked the two unreliable narrators and the way the narration kept changing certainly built up the intrigue.
While I knew there had to be some twist (we can't just be building up to a big reveal that HER HUSBAND IS THE MURDERER! when it was being made so obvious, right?), it wasn't what I expected. (When the twist was revealed, I basically screeched, "This is some Agatha Christie And Then There Were None level shit!!!!")
I was not a fan of Go's character. Not at all.
I love, love, love the digs at Nancy Grace and the way the plot utilized the missing white woman trope. And how we never consider that the sort of missing white woman who makes the national news could be anything but innocent. Could Amy have pulled this off if she weren't rich, beautiful, and white? Doubtful.
The 'Cool Girl' monologue was wonderful. However, I didn't initially read Diary Amy as a Cool Girl. There is one scene, when she's out with her friends and their husbands, when she does the Cool Girl thing, but that was the only time I really picked up on it. I read her more as just…kinda pathetic. Which I guess was her intention? Again, might be worth another read.
I thought the book really went downhill after the twist. I didn't like the parts with Ozarks Amy much, because her plan just sort of came apart after all that scheming, which just surprised me.
Amy's plan actually wasn't too incredulous for me…but the way she wrapped things up, by killing off Desi, was. It actually took me a second to realize he was dead after she returned; I assumed she just was going to pit her word against his, and that she'd found a foolproof way to set him up too.
Related: Why does Desi's mom always smell like vadge? Gross.
Thanks to my having seen the movie trailer earlier this week, I couldn't get Ben Affleck's or Neil Patrick Harris' faces out of my head while reading the book. But I actually pictured Sarah Paulson as Amy the whole time because she basically played that character in an episode of "Law & Order: SVU" a few years back. (Season 11. "Shadow." Watch it, it's a good one!)
Like most people, I didn't love the ending. I didn't hate it, I just expected there to be another big reveal or shocking twist. It was unexpected but not in a good way. On the other hand, I didn't have the RAGE reaction like a lot of people did.
This book was DARK. Damn.
I wasn't specifically reading the book so I could see the movie this weekend (I go to the movies, like…maybe twice a year); I really just read it so I could join the conversation that will inevitably surround the movie without worrying about spoilers. But now that I've read it, I do kinda want to go see the movie this weekend! Seems like it'll be a real lighthearted romp, no?